Book is first to explore literary videogames
SCSM's Prof Astrid Ensslin's latest book, Literary Gaming, has just been published by MIT Press.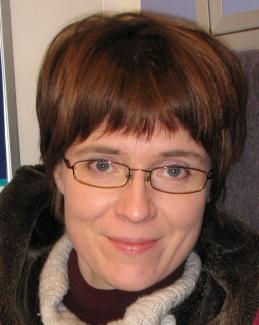 It offers the first systematic exploration of literary videogames as an independent object of study, with its own analytical tools and body of artefacts.
The book addresses the need for systematic analytical engagement with ludoliterary (L-L) hybrids that both manifest and challenge the possibility of fusing the seemingly alien worlds of games and literature beyond the study of storyworlds and the techniques of in-game storytelling.
It makes a groundbreaking contribution to this developing field of study by mapping a distinctive body of primary texts along the L-L spectrum, and by deducing and showcasing a rigorous analytical methodology ("functional ludo-stylistics") based on a profound and suitably interdisciplinary critical framework.
According to leading electronic literature scholars and practitioners, Literary Gaming offers "the first rigorous descriptive vocabulary for reading [L-L] works".
"It sets the standard for understanding literary ludicity," said Sandy Baldwin, Director of the Center for Literary Computing, West Virginia University.
Stuart Moulthrop, Professor of English, University of Wisconsin–Milwaukee describes it as a "wise and insightful book," which "makes a good start on a new literary criticism, one that sees beyond the mere facticity of digital mediation, deep into the substance and operations of important works".
"The book is exemplary, both in its keen grasp of textual theory and, perhaps more crucially, its smart and sensitive engagement with demanding, often baffling texts," he said.
"Perhaps close reading is no longer possible for works so nontrivial in their configurative requirements. Ensslin offers an intriguing substitute, call it deft reading, a criticism answerable to the great, protean demands of texts relentlessly in play."
For more details, go to http://mitpress.mit.edu/books/literary-gaming.
Publication date: 2 May 2014