Professor joins board of reviewers at world-leading journal
A Professor at Bangor University has been invited to join the Board of Reviewers of a world-leading journal.
Professor Astrid Ensslin is a Professor of Digital Culture and Communication at the School of Creative Studies and Media.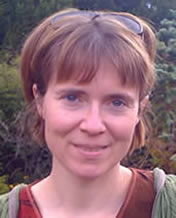 Game Studies is considered the preeminent journal in its field, and its founding in 2001 is assumed to be the birth of game studies as a discipline.
The journal is edited by Espen Aarseth, who is considered by many to be the father of Game Studies.
Ealier this year Prof Astrid's latest book, Literary Gaming, was published by MIT Press. Her current research revolves around reading digital fiction (AHRC-funded) and literary gaming.
The full Board of Reviewers can be found here.
Publication date: 8 December 2014