Musicians on undergraduate and postgraduate programmes at Bangor University's Department of Music, Drama and Performance were given a rare opportunity to work with some of the UK's best contemporary classical musicians as part of their studies in composition and the university's celebrations of 100 years of music at Bangor.
Hero Douglas, Ivan Pierre Quiterio, Polly Olden-Chandler and Joe Davis spent time with players from the London Sinfonietta at Bangor University's Powis Hall, working through their scores.
Speaking ahead of the event, Ivan Pierre Quiterio - who is studying a Masters at Bangor and from the Dominican Republic - said, "In terms of my process, I started by taking ideas from composers that inspire me, so Bartók and Ligeti who have been really influential for me.
Then for context, in terms of my own experience coming from the Dominican Republic, some melodic fragments from the Gagá which is an Afro-Dominican style of music.
The piece is called 'On Touch' and this is going to be a really great test-drive to get it performed by really great musicians and seeing how it comes to life."
Polly Olden-Chandler, also a Masters student will also hear her piece, Dawning, played for the first time.
Polly said, "This particular piece is looking into the moment of realisation when you lose someone and the emotional contrast and fluctuations in emotions that happen in that setting.
When I sit down to compose a piece it's more a case of trying to communicate how I'm feeling and putting it into the music itself, so it's very easy as a composer to get stuck on the dots in the page.
It brings another depth to it when you add another person into the mix – you have another person who brings their own emotion so I think it's really exciting to have someone do that with the piece.
It's what every composer wants, to have their pieces performed."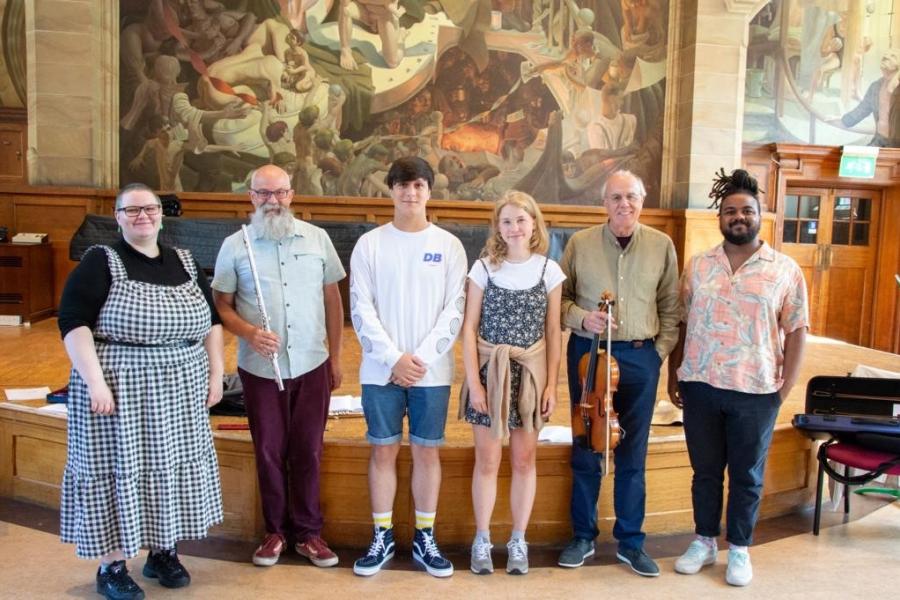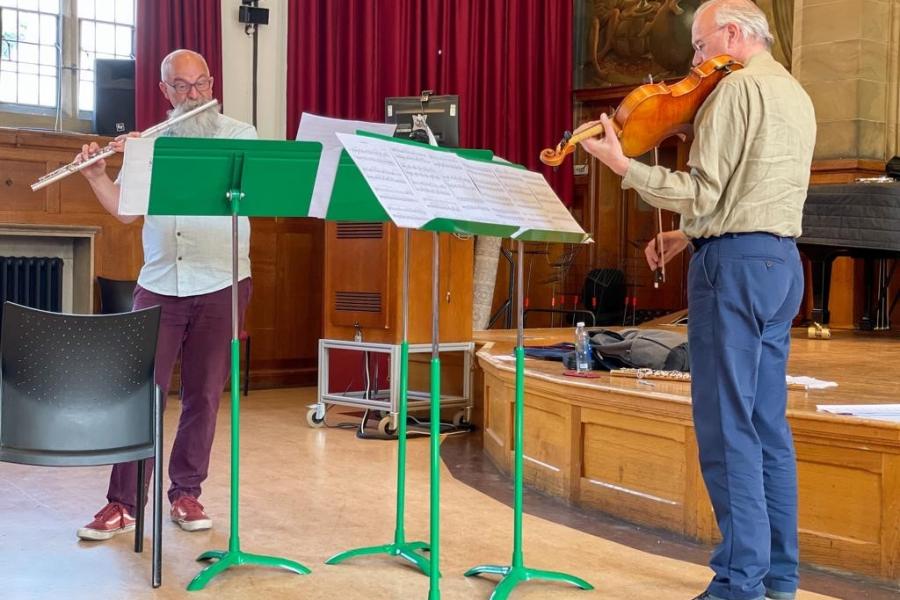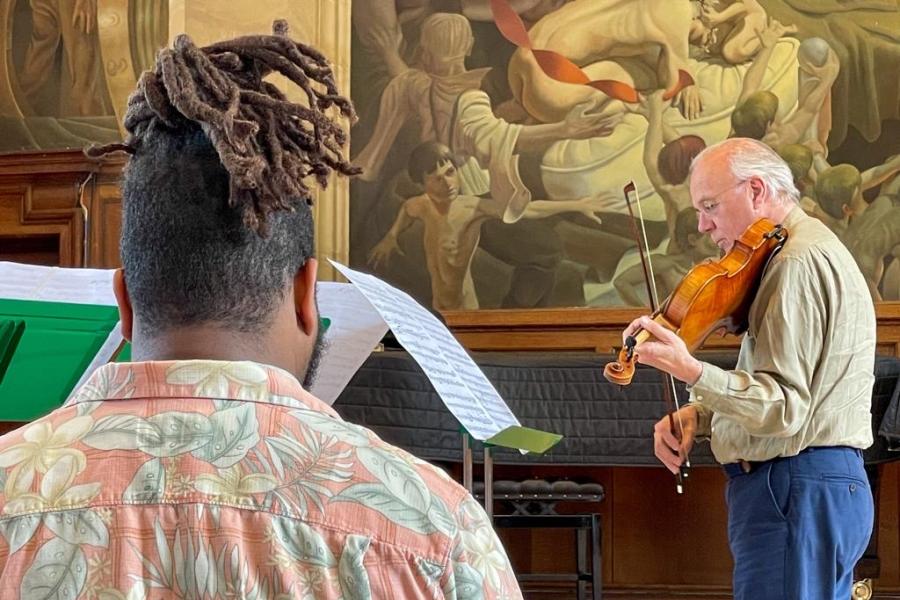 What a fantastic opportunity for our young composers this is. The workshop, also in collaboration with Music Theatre Wales, provides our student composers with the platform to face real life scenario of a professional performance, the preparation of scores and parts, introducing their pieces and of course being able to hear their compositions.
"With the vast experience of flautist Michael Cox and violist Paul Silverthorne they also gained some constructive feedback on their music, bouncing off alternative ideas and delving underneath the skin of each work. These are the kind of opportunities that are key to the professional development of our aspiring composers at the beginning of their creative journeys.