'Sleeping Eurasian oystercatchers adjust their vigilance in response to the behaviour of neighbours, human disturbance and environmental conditions', has won the 2020 Journal of Zoology 'Paper of the Year' Award.
The research was by Meaghan McBlain, a 2017 Master of Zoology student, with lecturers Dr Graeme Shannon and Dr Katherine Jones, of the School of Natural Sciences at Bangor University.
Video created by the Journal of Zoology
Meghan studied sleeping oystercatchers to assess how much they were disturbed by walkers, dogs and other disturbance on the shores of the Menai Strait, where she collected her data. Sleep is an important function and over time, disturbance could cause fitness implications, particularly when resources are scarce during winter when energy demands are high.  

On hearing of the Award, Meaghan McBlain, who is now a science teacher at Whitehaven in Cumbria said:

"It was very flattering to be nominated for paper of the year in Journal of Zoology but I never expected myself and my co-authors to win- mainly as I am not an academic. I am currently a teacher of science at a secondary school in Whitehaven, Cumbria and my school was very excited about our win. My year 9 pupils have been particularly inspired and were very keen to congratulate me, which was very kind, they told me they saw the clips early in the year on Springwatch. My year 9 pupils are at the age where they are picking their GCSE options and lots of them have felt encouraged to take the triple science route now."
 
Sleeping oystercatchers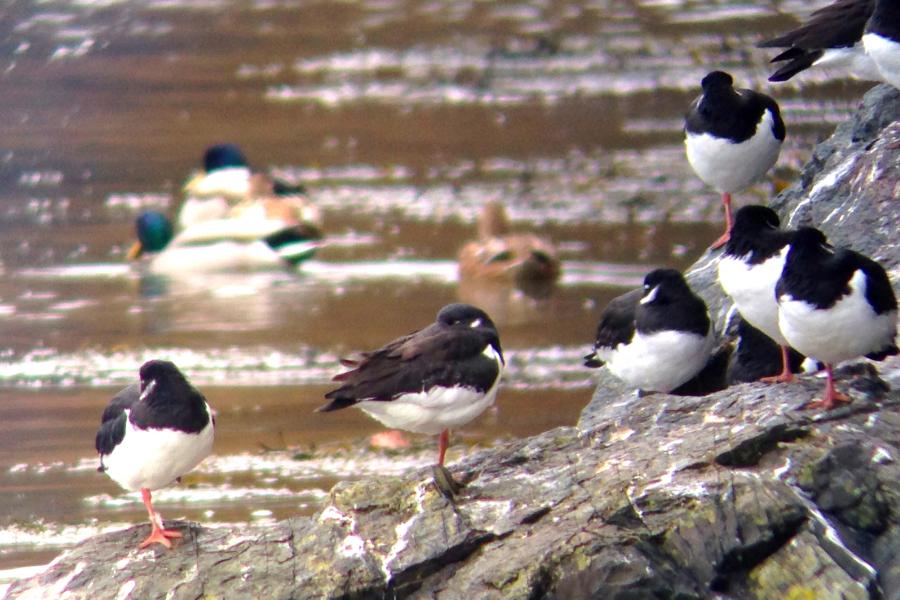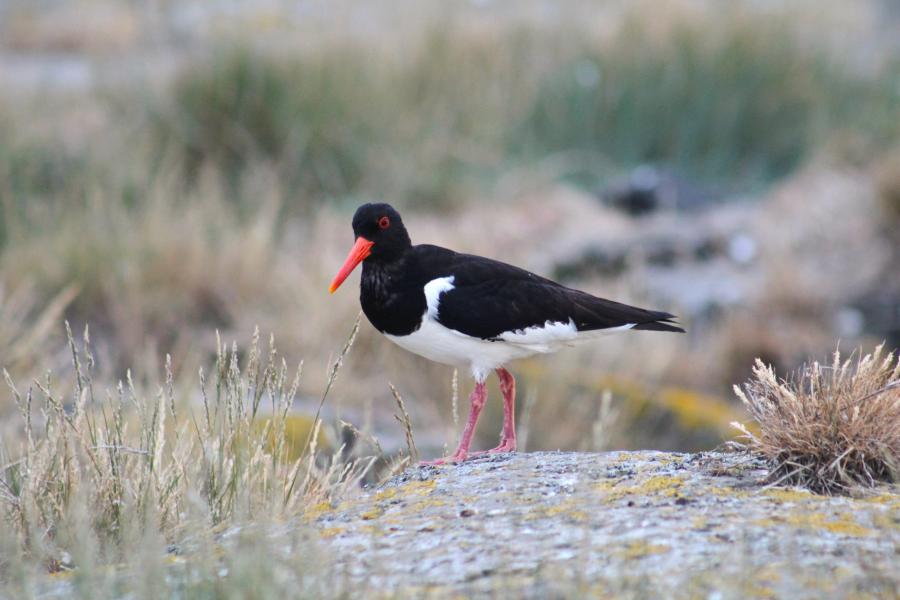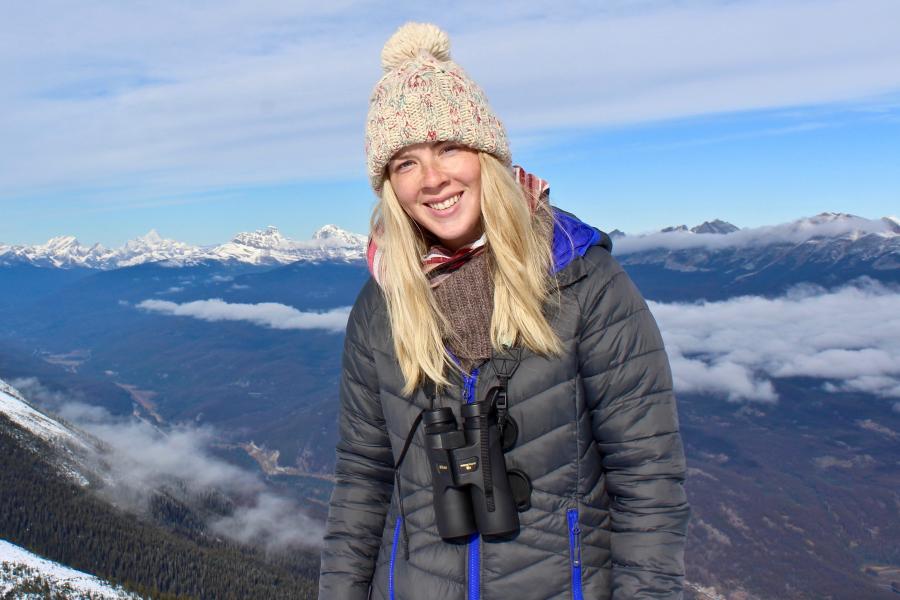 'Peeking'
Co-author and Animal behaviour lecturer, Dr Graeme Shannon said: 

"It is fantastic that our study has achieved such recognition by the Editors of the Journal of Zoology. Meaghan did an excellent job of collecting detailed data on the peeking behaviour of oystercatchers, which allowed us to explore how human disturbance, environmental conditions and social context influenced the sleep-vigilance trade-off."

Co-author and Zoology lecturer Dr Katherine Jones said:
"This research plays an important role in understanding the behaviour of wild animals, especially for those which are in continued decline like the oystercatcher."
Meaghan explained: 

"I recorded the eye movements of nearly 300 sleeping birds for short durations over a four-month period. The birds have evolved an eye-blinking strategy called 'peeking', where they can periodically open one eye during sleep to monitor their surroundings for potential threats." 

Assessing the 'peeking' frequency and length during sleep under different conditions, the researchers found the presence of people with dogs led to less sleep overall as birds increased the frequency and duration of eye-opening. 

On hearing passing boats, the birds 'peeked' more often but for shorter time periods. 

The birds also closely monitored their immediate neighbours and slept less when their neighbours were awake. Overall, the oystercatchers would sleep more when surrounded by a greater number of birds as individuals shared the task of monitoring the surroundings for potential threats.