Student Led Teaching Awards 2020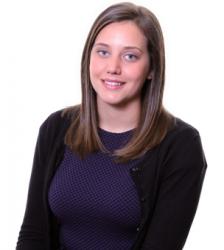 Alyson Moyes: Teacher of the Year 2020Although the celebratory event was not held this year, the Students' Union are pleased to have been able to announce the winners of this year's SLTAs.
Organised by the Students' Union, the SLTAs gives students the opportunity to show their support and appreciation to staff who have shown dedication and hard work throughout the students' time at Bangor. The 2020 winners were selected by a panel of students from a pool of over 500 nominations.
This year's Teacher of the Year Award went to Alyson Moyes from the School of Medical Sciences.
Alyson said: "I am truly humbled to accept this year's teacher of the year award, as voted for by the student body here at Bangor University. I am thankful to all of the students who took the time to nominate me. I feel privileged to be able to do a job that I love every day, surrounded by a team of talented and supportive colleagues. I hope the students who come through our department enjoy their time with us as much as I have so far. We've all still got a lot to learn, but I can't think of a better place in which to do it."
An excerpt from one of the nominations for Alyson: "Her lectures are always brilliant, engaging the class constantly, she gives amazing support. She is my dissertation tutor and has made the entire process less stressful and given great feedback."
Harry Riley, VP for Education for the 2019-20 Academic Year, said: "Despite not being able to have the usual Student Led Teaching Awards dinner, we still thought it was important to reward our exceptional members of staff. Well done to all staff who were nominated, shortlisted and ended up winning the awards, it was great to see so many staff nominated and recognised this year!"
Professor Iwan Davies, Vice-Chancellor, said: "The Student-Led Teaching Awards is an important event in the University's calendar. Although we have not been able to celebrate in person this year, I'm grateful to Undeb Bangor for their hard work in organising these awards. Being shortlisted for an award, or receiving an award is an honour since it reflects the appreciation of those who have benefited from teaching and learning support. Bangor University is lucky to have so many dedicated individuals who go to great lengths to ensure that the student experience is the best it can be. Warmest congratulations to all those nominated and to those who have received an award."
The Students' Union would like to take this opportunity to congratulate and thank every member of Bangor University's staff for their exceptional work throughout this year, and for rising to the challenges presented by COVID-19.
Congratulations to the highly deserving winners for 2020:
Teacher of the Year Award - Alyson Moyes, School of Medical Sciences
Welsh Medium Education Award - Rhian Tomos, School of Education and Human Development
Unsung Hero Award - Merf Williams, School of Medical Sciences
Student Engagement Award - Sarah Zylinski, School of Ocean Sciences
School of the Year Award - School of Psychology
Postgraduate Teacher of the Year Award - Martina Codice, School of Languages, Literatures and Linguistics
Non-Academic Support Staff Member of the Year - Marcel Clusa Ferrand, International Education Centre
New Teacher of the Year - Gwyndaf Roberts, School of Medical Sciences
International Award - Noor Al-Zubaidi, International Education Centre
Dissertation Supervisor of the Year - Nat Fenner, School of Natural Sciences
Academic Support Staff Member - Jenny Byast, School of Medical Sciences
Outstanding Pastoral Support - Nia Griffith, School of Psychology