Students rewarded for supporting their peers
Two mature students have been rewarded for supporting their fellow students at Bangor University.
Jodie Jackman and Dinah Jennings have both been active and effective in the University's Peer Guide Scheme, which enables students to help and support new students at the University.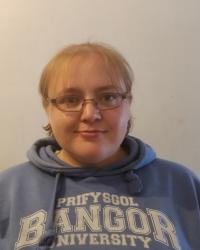 Jodie Jackman has been awarded the Peer Guide of the Year Award.
Jodie, from Coventry, is following an MSci degree in Marine Biology and Oceanography and hopes to become a secondary school Biology teacher.
A mature student, Jodie says that she is proud and amazed to have been awarded Peer Guide of the Year.
She says:
"I chose to become a Peer Guide as I like to meet people and to help them to feel more comfortable. I believe that Peer Guiding actively assists new students to feel a part of the community, and a little less homesick.
I enjoyed meeting many people excited to be starting a new chapter of their lives, and I'm pleased that I helped them to do that."
Before choosing to study at Bangor University, Jodie felt that she was wasting her potential, so decided to sign up for an access course at Henley College. She did well there and so decided to push herself further with a degree. She saw the masters course available at the School of Ocean Sciences and decided to go for it. Having visited the University she decided that she was making the right choice.
As well as Peer Guiding, Jodie has acted as the treasurer for the Endeavour Society (an ocean sciences society) for two years and has also got involved in both karate and archery through the Students' Union Athletic Clubs.

She is about to begin as a Student Mentor at the Halls of Residence.

The Peer Guide of the Year Award is based on nominations from students receiving the support and the final decision is made by a panel. Jodie receives a shield and a prize of £100 in High Street vouchers.
Zoe Dempsey was one of the first-year students who nominated Josie. She says:
"I nominated Jodie because she went above and beyond the role by offering additional support. Starting university brought many unexpected challenges as a mature student and Jodie was an absolute rock who helped me through those first couple of weeks and beyond. Jodie deserves to win because she delivered small acts of kindness and was a friendly and familiar face when I needed it most. Nothing was too much trouble for Jodie and I truly valued her guidance and support. These things often go unnoticed, so I wanted to be able to acknowledge Jodie's good work."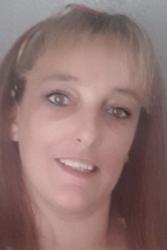 Having received the Peer Guide of the Year Award last year, Dinah Jennings received the Most Effective Peer Guide Award this year.Dinah Jennings, who has just graduated from Bangor University with a degree in Childhood and Youth Studies has an extra award to add to her degree. She has been awarded the Most Effective Peer Guide Award, which is nominated  by academic staff at the University
Dinah can add this to the fact that she was the University's Peer Guide of the Year last year.
Dinah of Llandudno was inspired to become a Peer Guide after the excellent support she received in her first year.
She says of the experience:
"I was able to promote positive attitudes to the student experiences, alongside being available for new and returning students with any issues or concerns they may have had.

"I certainly was not expecting to receive this award. I was very surprised but very humbled to of been nominated.  I have thoroughly enjoyed being a Peer Guide at Bangor University and will continue this when I come back and study for a Masters in September 2020."
In addition to acting as a Peer Guide, supporting her fellow students, with some friends, Jodie also organised an educational visit to Liverpool to visit the National Slavery Museum and The World Art Museum, to complement some of the modules taught on the course. She also organised a charity ball in November and raised over £300 for Ty Gobiath, the children's hospice.
Lecturer Nia Young of the School of Education & Childhood Studies nominated Dinah and said:
"Dinah is a very deserving winner. She seems to have an endless capability to solve problems before they arise.  She's always ready to support her fellow students and staff and gives her all to making university life the best experience it can be for everyone.  Her efforts in arranging our first winter ball resulted in a fantastic evening for everyone who came and helped build a stronger community within the school.  We've all loved working with Dinah during her studies and wish her all the best for her future studies.
Bangor University has one of the oldest and largest peer guiding schemes of any University. The University is proud of its work with the student body. This is one example of the ways in which the University excels in providing  excellent care and support to its students.