Bangor University Lecturer wins Llyfr y Flwyddyn
Ifan Morgan Jones has been awarded the Welsh Llyfr y Flwyddyn fiction category for his novel, Babel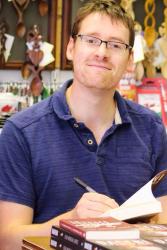 Ifan Morgan Jones

Ifan Morgan Jones is a lecturer in journalism. He has written four novels, the first of which, Igam Ogam, won the Daniel Owen Memorial prize at the National Eisteddfod in 2008. He completed a PhD at Bangor University in 2018 on the subject of the Welsh language press in the 19th century and this research formed the basis of his novel Babel.
Babel explores contemporary themes of fake news and political populism against the background of demands for better working conditions and public health concerns in a story centred in the fast-growing industrial towns of 19th century Wales.
"I am very glad to  have won this important award which will hopefully provide a much-needed boost for the books industry in Wales at a difficult time." 
 "When I wrote the book a world where people lived in their lives in the shadow of infection and disease that they did not altogether understand seemed quite fanciful, but unfortunately current events have made it uncomfortably contemporary.
 "My time as a PhD student at Bangor University was invaluable in giving me access to the resources and expertise needed to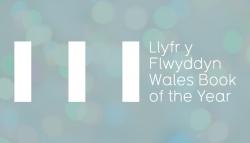 recreate the industrial and political landscape featured in the novel," Ifan Morgan Jones said.
Literature Wales' Book of the Year is one of the highlights of Wales' literary calendar and Literature Wales hope to announce the winners towards the end of July.