Creative writing lecturer wins Poetry Book of the Year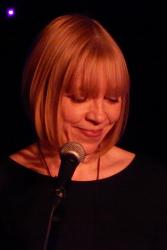 Prof Zoë SkouldingCreative writing lecturer and poet, Zoë Skoulding has been awarded the Poetry category Wales Book of the Year Award for her latest volume of poetry: Footnotes to Water.
Footnotes to Water follows two forgotten rivers, the Adda in Bangor and the Bièvre in Paris, and tracks the literary hoofprints of sheep through Welsh mountains. It was a Poetry Book Society choice last year.

Zoë Skoulding, Professor in Creative Writing at the School of Languages, Literature & Cultures, has numerous poetry collections and other publications to her name.

She is interested in the poetry of place, ecology and translation. Her work has previously been shortlisted for the Ted Hughes Award for New Work in Poetry and long-listed for Wales Book of the Year. She received the Society of Authors' Cholmondeley Award in 2018.
On hearing the news Prof Skoulding said:
"I'm thrilled to receive this award for Footnotes to Water, and grateful for all the work that Literature Wales does to foreground literature as an important part of the nation's public life. I hope that all the shortlisted works in both languages will find new readers this summer. I'm very pleased, too, to be part of such a strong community of writers at Bangor University, including colleagues and alumni recognised in this year's awards."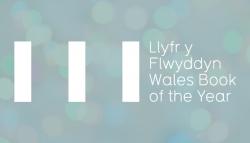 She added: "Footnotes to Water began from my fascination with Bangor's past, and with details of the city that often escape notice, like the buried Afon Adda. It's a conversation with and about places I love, so I'm delighted that it has received this attention."

Also awarded the Llyfr y Flwyddyn Welsh language novel of the year is Babel, by Ifan Morgan Jones, lecturer in journalism.
On the shortlist for the Engish language novel was Dignity, Alys Conran's second novel. Her first novel Pigeon was the overall Welsh Book of the Year winner in 2017.
All three contribute to the creative writing teaching at Bangor University.
The University also congratulates School of Welsh and Celtic Studies alumna, Caryl Bryn, on winning the Llenyddiaeth Cymru / Literature Wales Wales Book of the Year Welsh-language Poetry Category with her debut collection 'Hwn ydy'r llais, tybad?