St Asaph-born Gareth Jones, known by viewers as Gaz Top, is best known for his work as a presenter of children's television and science programmes such as How 2 and Get Fresh. 
Gareth pushed himself to the limits swimming across lakes and reservoirs from south to north Wales in three weeks. The challenge has been made into a three-part television series produced by Caernarfon-based TV company, Cwmni Da. For this project, three researchers from the School of Human and Behavioural Sciences had an opportunity to provide physiological and psychological scientific advice relevant to cold water exposure.
Alex Friend is a final year PhD researcher in Cerebrovascular and Environmental Physiology. Alex is investigating how the body responds to extreme environments with a particular focus on blood flow to the brain.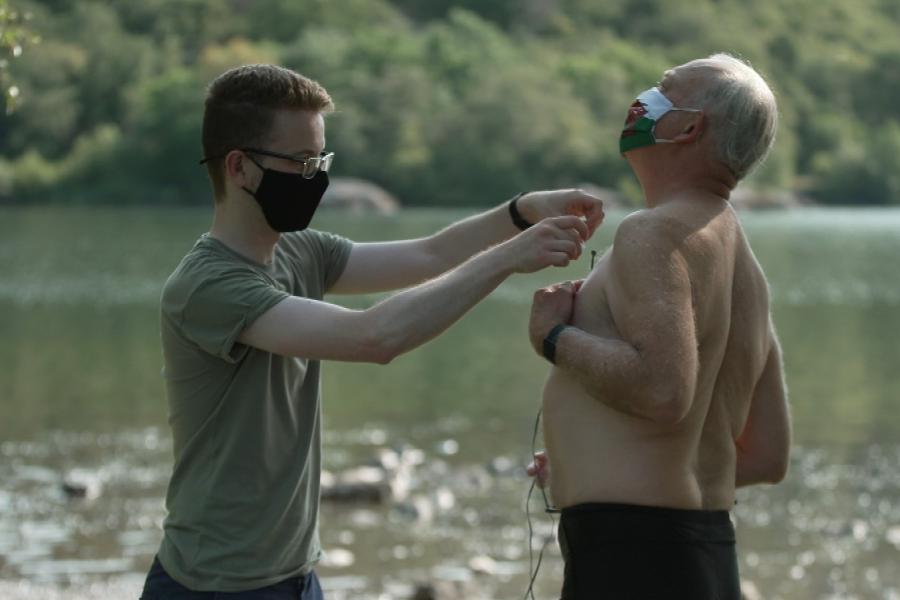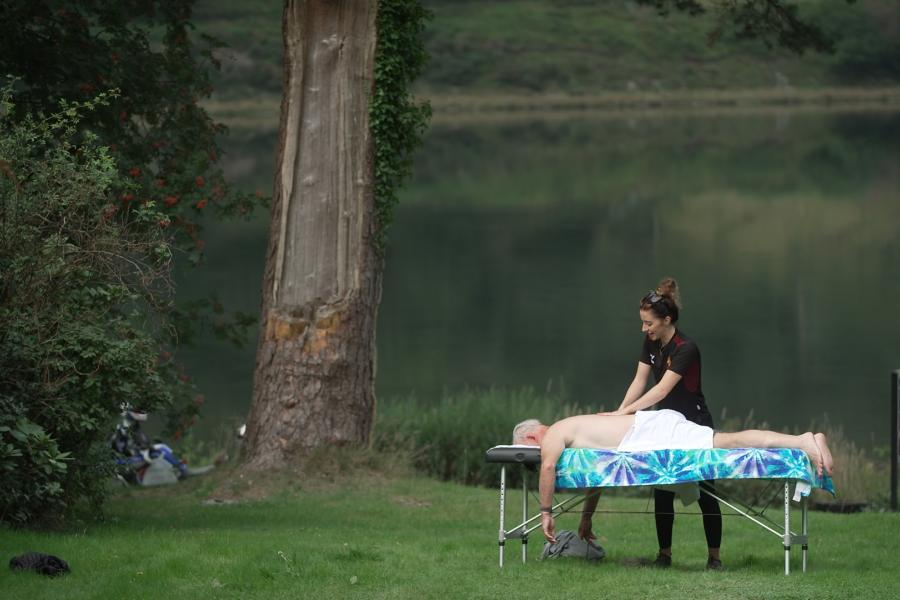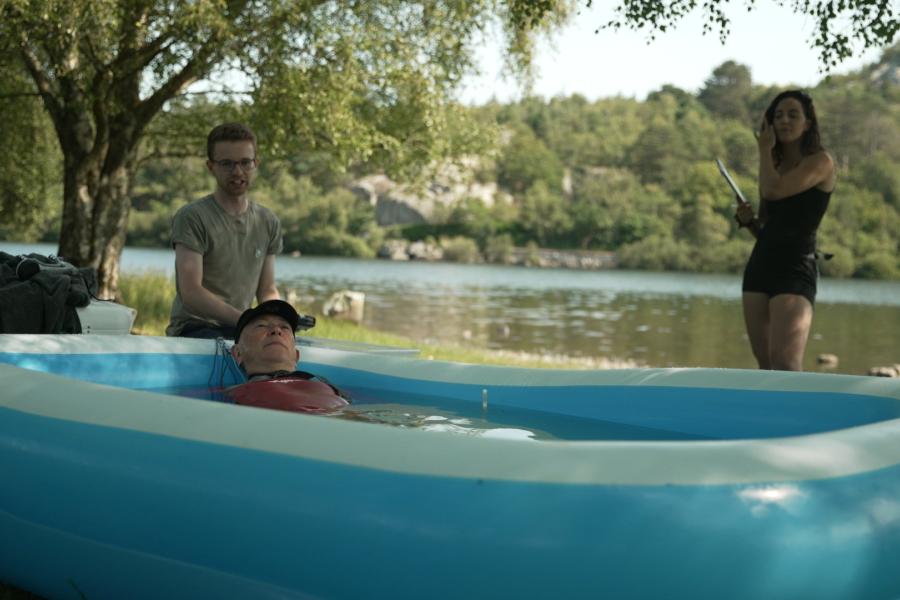 Alex explained: "My work on the project involved a small cold water exposure science experiment whilst measuring Gareth's core and skin temperatures. This gave him the opportunity to experience the symptoms that would develop as his body cools down in cold water.
"We measured his body and skin temperatures whilst floating in nearby Llyn Padarn on a very warm day when the water temperature was approximately 22C. We then filled a small paddling pool with ice-cool lake water to drop it down to about 15C so Gareth could experience symptoms encountered in cooler temperatures, similar to those he would be exposed to during the challenge.
"We also measured his hand grip strength in both scenarios to show how cold impacts his muscle capacity. The experiments also gave Gareth an opportunity to ask questions about swimming in cold water swimming safely."
Seren Evans, also a final year PhD researcher, is studying the impact of injury risk within Rugby Union. A qualified sports massage therapist, Seren advised Gareth on recovery strategies including stretching exercises, the benefits of massage and nutrition.
Dr Sophie Harrison is a Research Development and Innovation Officer, working in the area of physical activity and performance as part of the Celtic Advanced Life Science Innovation Network project. Sophie provided Gareth with advice on remaining illness-free during his challenge as well as advice on nutrition.
The series, called Gareth Jones: Nofio Adre (Gareth Jones: Swimming Home), will air on Welsh-language channel S4C this month, with the first programme going out at 9pm on 29th October. Alex and Seren will appear in the second episode, shown on 9pm on 5th November.
Find out more about Gareth's adventures at www.garethjones.tv/nofioadre.html