The Social Value Hub at the Centre of Health Economics and Medicines Evaluation (CHEME), and Wales Centre of Behavioural Change  (WCBC) at the School of Human and Behavioural Sciences, are investigating the wellbeing benefits and social value that Treborth Botanic Garden generates for those that visit and volunteer at the garden, including staff, students and members of the local community.

The associations between gardens, gardening and wellbeing are widely acknowledged, and both the National Institute for Health and Care Excellence (NICE) and the Mental Health Foundation have highlighted gardening as potentially valuable for supporting health and wellbeing. 

Approximately 35,000 people visit Treborth Botanic Garden each year, where they have free access to 45 acres of woodland and landscaped garden, plus seven tropical and temperate glasshouses which house over 3,500 species. Treborth, the only botanic garden in North Wales and one of only three in Wales, is internationally renowned - home to important global conservation collections and Europe's largest underground root laboratory.
Treborth hosts a range of volunteering initiatives that provide staff, students and the wider community opportunity to learn about plants, gardening skills and experience the botanic garden through the seasons. The Friends of Treborth Botanic Garden, a well organised charitable body, are very active in assisting Treborth staff and a regular group of dedicated volunteers tend the garden every Wednesday and Friday. Treborth also works closely with the Students for Treborth Action Group (STAG) to organise regular student work parties.
Most recently Natalie Chivers, Curator at Treborth Botanic Garden, successfully obtained Higher Education Funding Council for Wales (HEFCW) funding for a staff gardening programme, promoted through the University Staff Development pages, to offer staff the opportunity to spend half a day per month at the Garden, learning new skills and getting involved in a range of seasonal garden projects.
Treborth Botanic Garden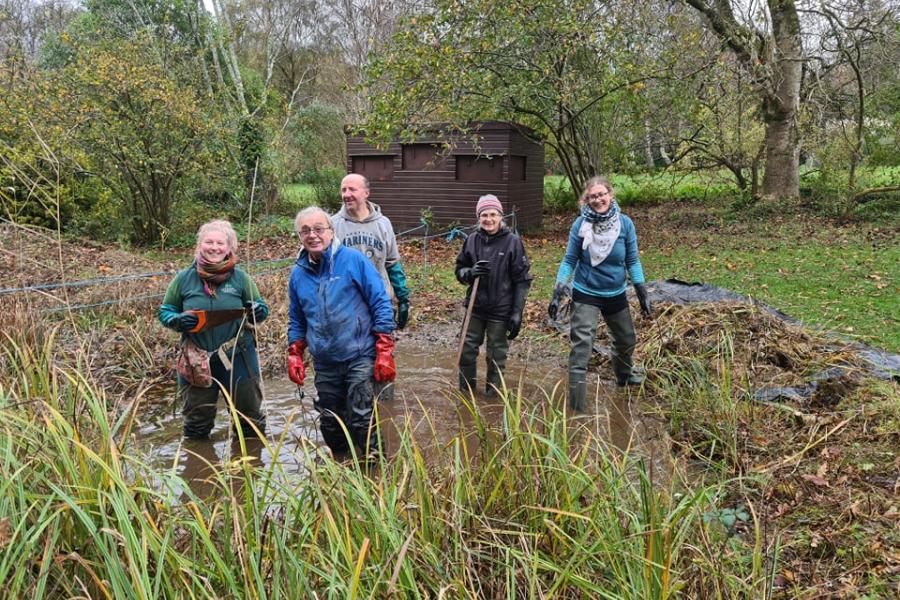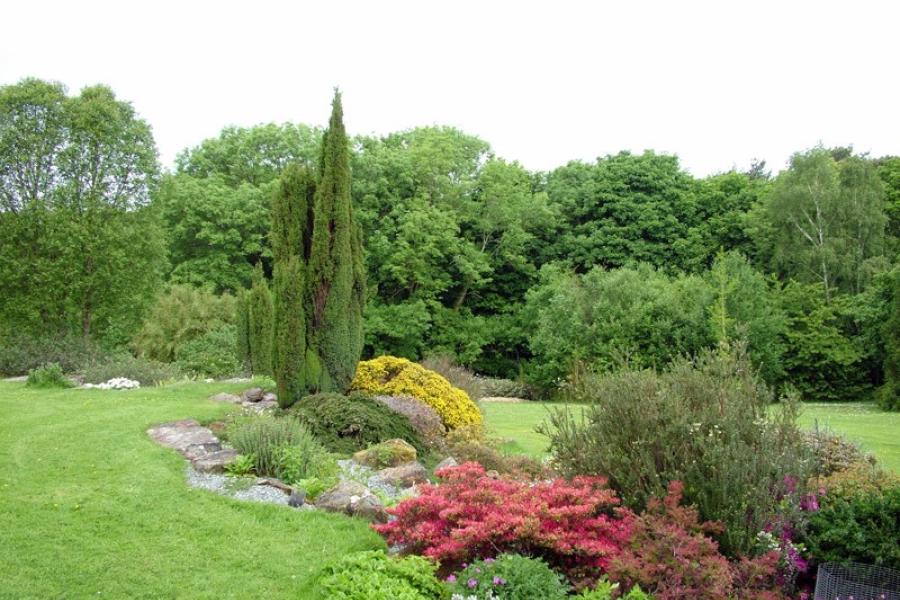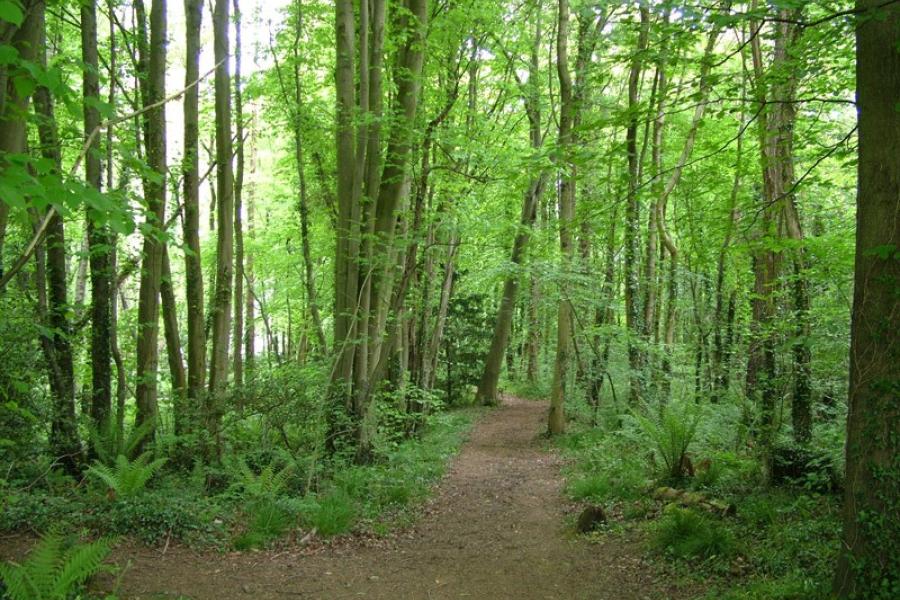 Natalie says:
"There is increasing scientific evidence highlighting the critical importance of gardens and gardening benefiting our physical, mental, and social wellbeing. I am delighted that the funding we received from HEFCW has enabled us to develop this long-awaited gardening programme for staff to interact with green spaces as part of their working week. The staff and volunteers at Treborth are providing practical gardening sessions throughout the seasons where staff can relax, enjoy physical activity and meet new colleagues. Our sessions include plant propagation, woodland maintenance, composting, beekeeping, wildlife pond and wildflower meadow management. We are thoroughly enjoying welcoming staff from a wide variety of departments to the garden, sharing knowledge and making the most of what the botanic garden has to offer."

This study will help the researchers to better understand the value of Treborth Botanic Garden to the University and local community and will also help Treborth improve volunteer opportunities going forward. The study will also act as a pilot to inform CHEME's evaluation of the University's health and wellbeing programme.

The study is supported by Health and Care Economics Cymru (HCEC), which is funded by Health and Care Research Wales, and is running from November 2021 until June 2022. Professor Rhiannon Tudor Edwards, Co-director of CHEME is leading the study, collaborating with Professor John Parkinson, Dean of the College of Human Sciences. 

Rhiannon says:

"We are excited to work collaboratively with Treborth Botanic Garden to undertake this Social Return on Investment (SROI) study of voluntary gardening at Treborth. SROI is a type of cost-benefit analysis that considers the views of many stakeholders and places values on things that don't have a market value, such as wellbeing. Through this work we hope to better understand and raise awareness of the role the garden can play in supporting the health and wellbeing of our staff, students and local community."  

If you are interested in volunteering opportunities at Treborth Botanic Garden please contact Natalie Chivers at n.j.chivers@bangor.ac.uk. 

If you would like further information about this study or other work undertaken by the Social Value Hub at CHEME please contact Professor Rhiannon Tudor Edwards at r.t.edwards@bangor.ac.uk.