High-profile officials from a range of leading businesses and organisations attended the session, including Rolls-Royce, Bechtel, Westinghouse, Morlais, Shearwater Energy, BP Enigie, Cwmni Egino, the National Nuclear Laboratory, Bangor University, Grwp Llandrillo Menai, Ambition North Wales and Anglesey County Council.
UK Government Minister for Business, Energy and Industrial Strategy, Greg Hands chaired the session whilst on a Ministerial visit to Ynys Môn, arranged by the island's MP Virginia Crosbie, with the session at M-SParc proving a useful discussion for all involved. 
UK Government Roundtable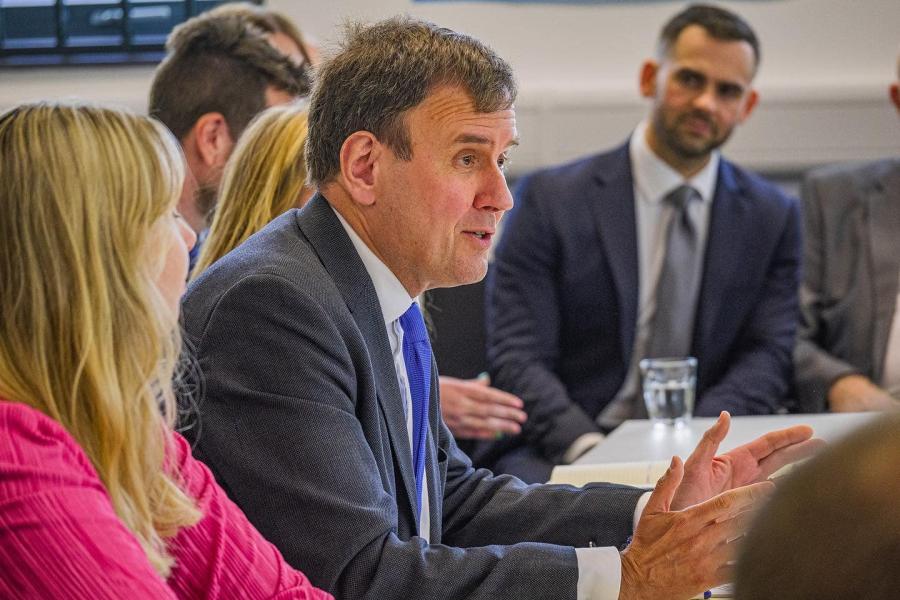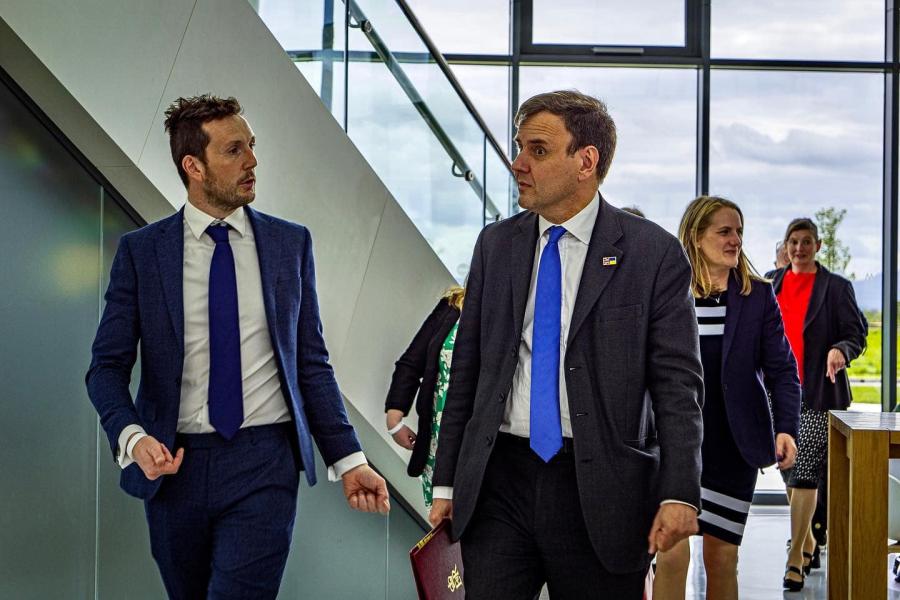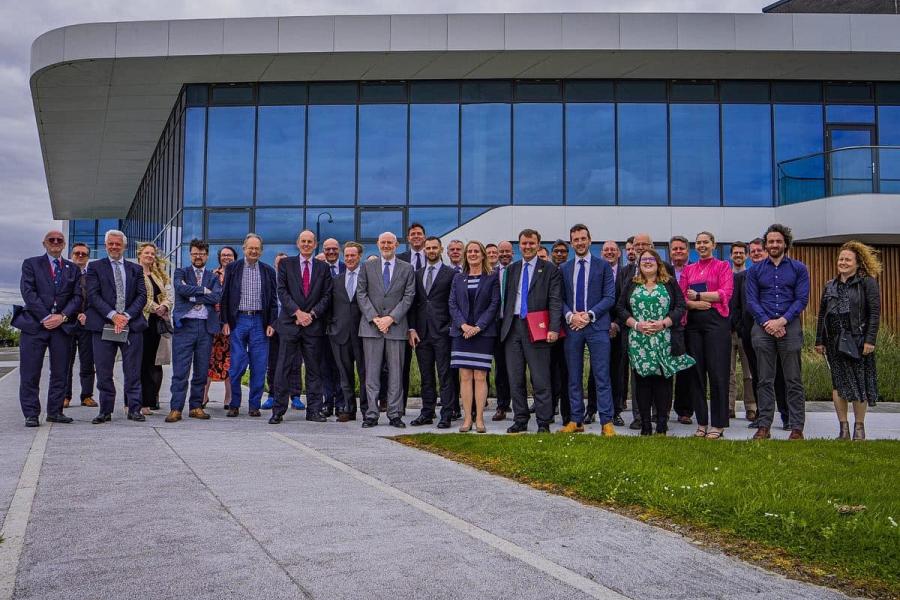 Low Carbon Energy
Menai Science Park Managing Director Pryderi ap Rhisiart said, 
"We now have a dedicated team focused on the opportunities for the region in Low Carbon energy and we're very proud of the work that we're doing to drive the region's businesses forward to be the leading light in the field of Low Carbon Energy. 
"It is exciting for us to have hosted this session, chaired by the UK Government Minister for BEIS, this week, and we have enjoyed the opportunity to meet with and discuss a sector that is very important to us with leading businesses and organizations from across the country, developing connections and relationships for the benefit of local communities."
Professor Paul Spencer, Pro-Vice-Chancellor for Research and Innovation at Bangor University, added,
"Addressing global challenges, and finding evidence-based answers to how we build a more equitable and sustainable future for the planet is key to Bangor University's new research strategy. 
"Our world-leading research in sustainability, and our ability to translate that excellence into transformative impact, has been recognized in the latest UK Research Review (REF2021) that placed Bangor in the Top 30 in the UK for achieving world leading impact. Bangor's highly-regarded research in natural and ocean sciences and low carbon energy is supporting economic growth in North Wales and achieving UN sustainability goals. 
"We welcome the opportunity to be at this table."
Member of Parliament for Ynys Môn, Virginia Crosbie, added,
"This was a very interesting session where major local, national and international low carbon energy players had a chance to talk to the UK Minister about our energy future and our energy security.
"This sort of high-level gathering puts our island on the map and it shows the UK government is serious about green energy development.
"Many thanks to M-SParc for hosting the event. It is one of the jewels in the crown of our energy Isle."