The first to be unveiled was the portrait of Nobel Prize-winning physiologist and pioneer in reproductive medicine, Sir Robert Edwards CBE FRS MAE (1925-2013), who graduated in 1951. Alongside gynaecologist Patrick Steptoe, Sir Robert developed IVF, whereby egg cells are fertilised outside the body and as a result of their work, more than half a million babies are now born using this method. Sir Robert's portrait is by 'one of Wales's most well-known portrait painters, David Griffiths. Brought up in North Wales, he has painted portraits of many eminent figures in contemporary society including royalty, ambassadors, archbishops and distinguished members of the government.
The portrait was unveiled by Lord John Krebbs following the graduation ceremony in which he received an honorary degree. Lord John Krebbs said "Most are driven by curiosity-driven research and Robert Edwards undeterred by the fact he scraped a pass during his time at Bangor, pursued the research area that interested him."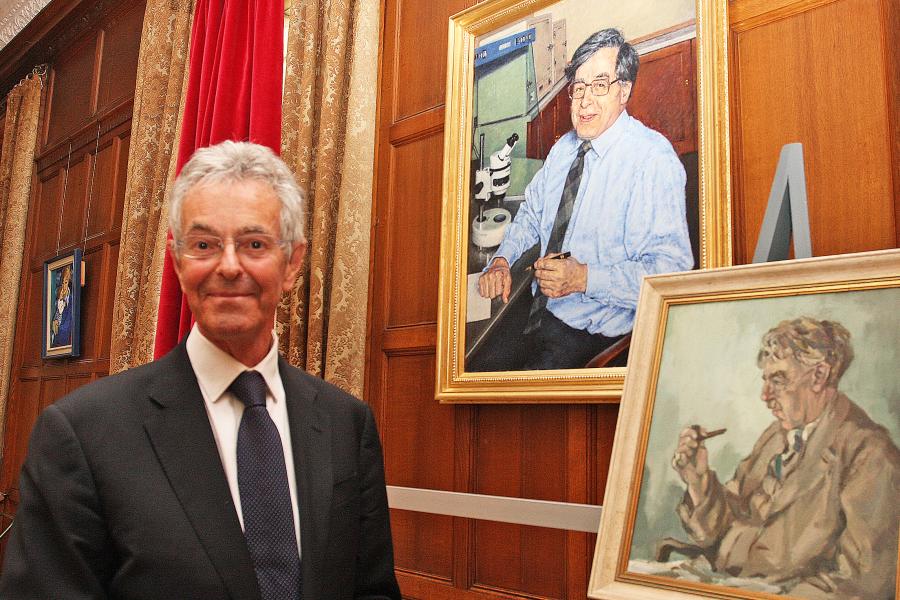 Guests attended a preview event before the unveiling, including Dr Jenny Joy, the daughter of Sir Robert.
Dr Joy said, "Dad would be delighted to know about this because he really enjoyed his time at Bangor. Although he changed his course from agriculture to zoology, it was Bangor that stimulated his interest in genetics, which in retrospect, was a very good thing! What I find most overwhelming about the portrait is that it has captured his smile, and his sparkle. He was amazing. He had a great life, full of passion. I'm very proud of him."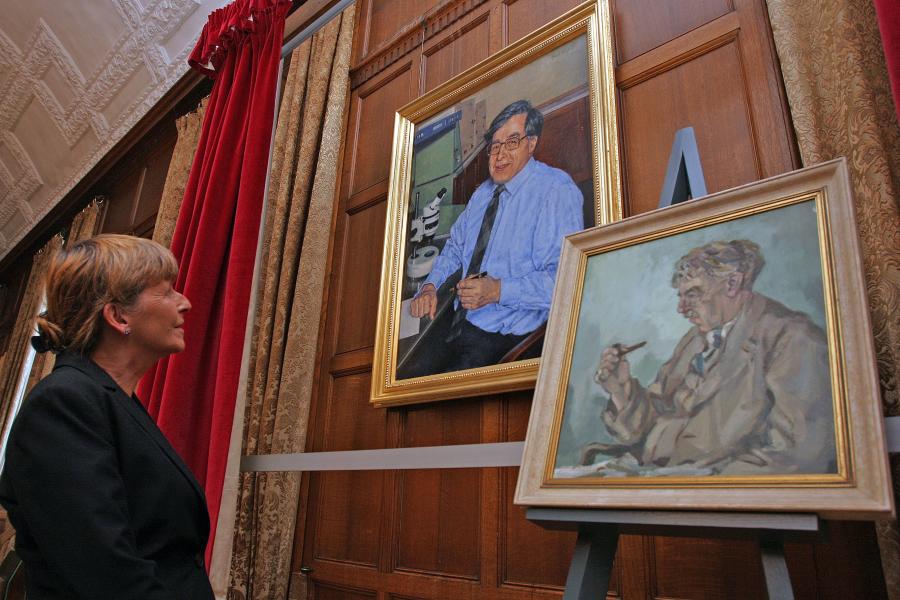 Professor Oliver Turnbull, Deputy Vice-Chancellor, said, "These newly commissioned portraits represent the rich and diverse history of our University and the remarkable accomplishments of our alumni. It's important for us to memorialise the journeys of our graduates and celebrate their achievements."
Related stories: