Bangor University appoints new Chief Financial Officer
Bangor University has announced the appointment of Martyn Riddleston as its new Chief Financial Officer and member of the Executive Board.
Martyn will start at the University on Tuesday 1 November, joining from the University of Leicester where he was Director of Finance and Chief Finance Officer for eight years before taking on a wider portfolio as Chief Operating Officer in 2020.
This key strategic role will take responsibility for all aspects of financial planning and management within the University, playing a central role as a member of the Executive Board in the development of the University's strategy in the next few vital years.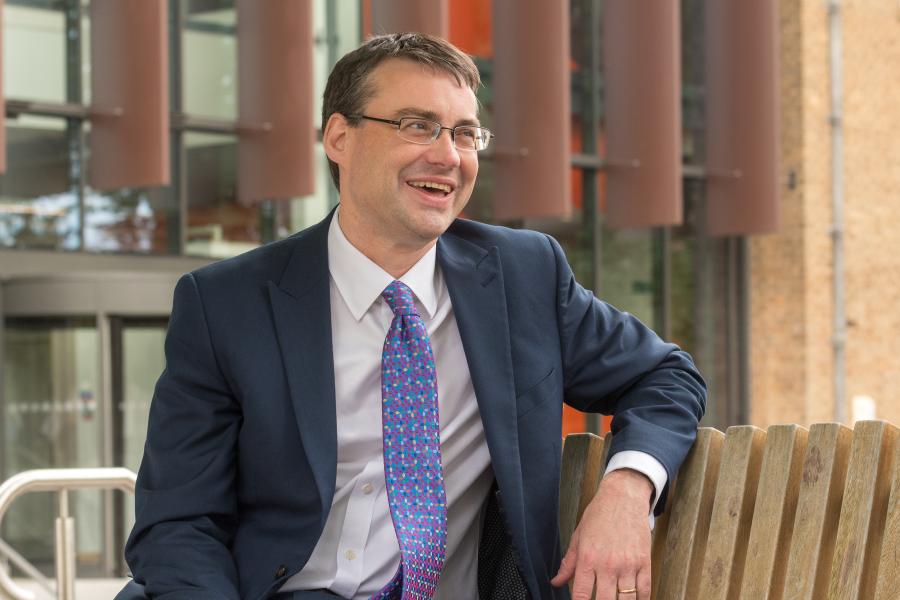 Martyn said: "I'm delighted to be joining the team at Bangor University at this exciting time. The University has an impressive history and some great recent successes. I'm looking forward to playing my part at the University and in the community as we look to deliver the strategy and realise our ambitions for the future."
Prior to a 20-year career in higher education, Martyn previously worked at the multinational professional and financial services firm, KPMG.
There will be a period of handover with Robert Eastwood who has been Bangor's interim Director of Finance since March 2020.
Commenting on Martyn's appointment, the Vice-Chancellor, Professor Edmund Burke, said: "I'm really looking forward to welcoming Martyn to this key role at Bangor. His expertise will help us to ensure financial sustainability during what continues to be a challenging period for the HE sector.
 "On behalf of the University and our Finance team I would like to thank Rob for his leadership and expertise since the beginning of the pandemic."