Bangor University appoints Chief Transformation Officer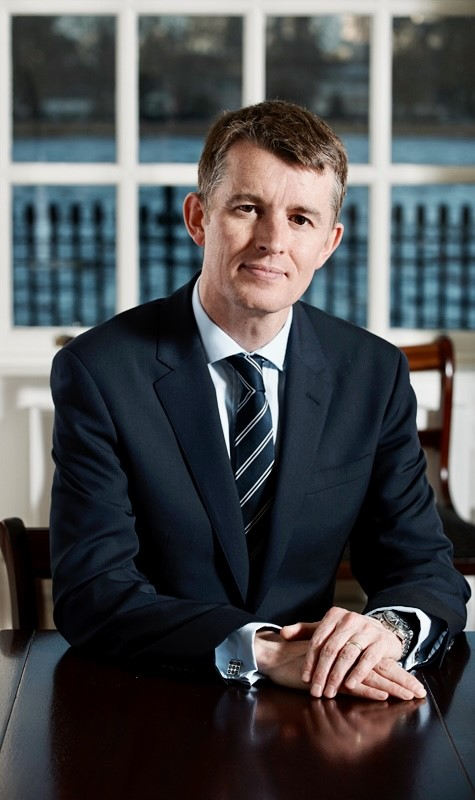 Michael Flanagan FRICS has been appointed to the new role of Chief Transformation Officer at Bangor University.
Michael will join the University as a member of its Executive Board on Monday 13 March 2023. He is currently the Director of Estates and Digital Services at the University of Leicester.
A surveyor by profession, Michael will lead development and delivery of a transformational coordinated and future-focussed approach to our digital and estates infrastructure. Reporting to the Chief Operating Officer, Dr Kevin Mundy, Michael will work closely with the Deputy Vice-Chancellor, COO, CFO and Directors of Campus Services and Digital Services.
"The opportunity to lead an ambitious programme of transformation at Bangor University, whose roots and continuing legacy are founded on innovation, impact-driven research and teaching, is very exciting," commented Michael. "Sitting alongside people, our assets - buildings and technology - are key to experience and excellence, providing the space and digital connectivity to learn, create, innovate and build networks and partnerships.
"I'm excited to work with my new colleagues in enhancing a sustainable campus for the whole University community, in tandem with creating opportunities for students to maximise return from the significant investment they make and to prepare them for the future."
Chief Operating Officer, Dr Kevin Mundy commented, "Michael is an industry-leading professional who has enabled innovative people, place and technology solutions across the public, private and third sectors. We're delighted to welcome him to Bangor where his expertise will drive forward our vision, strategy and planning to enable a coherent and integrated digital and physical environment that enhances the reputation of our University, will respond to the needs of staff and students and will underpin our efforts to drive overall University performance."
At Leicester, Michael oversaw a capital programme spend of £250m, including integrated estates and digital delivery of a new £20m business school, £25m new student centre, a £50m project to deliver the award-winning Space Park Leicester which is shared with collaborators including Rolls Royce, Airbus and Satellite Catapult, and a £150m residential and academic buildings DBFO (Design-Build-Finance-Operate) scheme. He was previously a member of the Executive team at the University of Greenwich and a former director and advisor to the London Legacy Development Corporation on master planning and viability for mayoral regeneration priorities. He led estates and facilities management of the Queen Elizabeth Olympic Park and Olympic stadium and has led on integrated digital and infrastructure on several London regeneration schemes.