Former staff member receives honour from Coleg Cymraeg Cenedlaethol for widening access work
Today (Tuesday, 21 March) a former member of Bangor University staff, Delyth Murphy, will be honoured for her special contribution to widening access and lifelong learning, and her work on a strategic level to promote Welsh-medium education.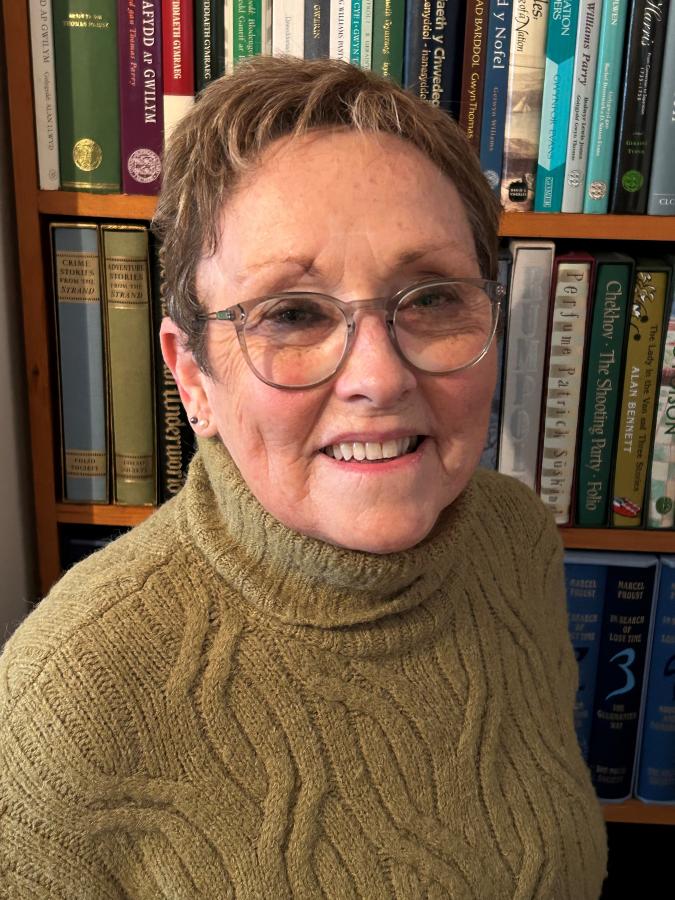 Delyth will be presented as an Honorary Fellow by Meri Huws, who worked with her at Bangor University. The influential academic Professor Sioned Davies, and former Chair of Coleg Cymraeg Cenedlaethol, Dr Haydn Edwards, will also be honoured.
As part of the evening, certificates will also be distributed to PhD students for completing doctorates funded by the Coleg Cymraeg Cenedlaethol's Research Scholarships programme.
Bangor University was a huge part of Delyth Murphy's life for decades: as a secretary, a mature student, an MA student, and in the Lifelong Learning department and Widening Access Centre, where she was Head until her retirement two years ago.
Professor Andrew Edwards, Pro-Vice-Chancellor leading on the Welsh language and Widening Access at Bangor University said, "Delyth has worked tirelessly in order to further Widening Access in Wales, devoting herself with amazing energy for years in order to ensure that the resources of our universities help change the lives of children and young people for the better. She has also been an ardent spokesperon for Welsh medium education. On behalf of the university, huge congratulations to her as a very worthy recipient of this honour."
Delyth Murphy said, "Not everyone can say that they were paid to do work which they enjoyed immensely but that's certainly true in my case! I have seen people of every age – one in their eighties – graduating.
"I was a member of the Academic Board of the Coleg Cymraeg Cenedlaethol from when it was established until I retired. Thanks to the patient members for listening to the same question in almost every meeting – "what about those who aren't 18 years old and going straight from A level to university? There is a pool of Welsh speakers that we can attract to higher and further education! There is a need to improve confidence, raise aspiration and to say 'Go for it, you can achieve your dreams!'
"My career has been all about team work: the Lifelong Learning team at Bangor University, the Coleg Cymraeg Cenedlaethol team and the small team in Widening Access at the University until I retired. Therefore, with thanks to Coleg Cymraeg Cenedlaethol for this special honour, I'd like to present it to all of those I've had the pleasure of being part of their journey through education."
The Annual Assembly will be streamed live from the Tramshed ar on the Coleg Cymraeg Cenedlaethol's YouTube channel at 18:15, 21 March, and all are welcome to join in online.