Bangor University academics and alumni on Wales Book of the Year shortlist
In the Welsh-language shortlist, Dr Gareth Evans Jones, alumnus and lecturer in religious studies, features in the creative not-fiction award category for 'Cylch Cymru', a volume of literary extracts providing a concise insight into various Welsh locations - their stories, history, legends and charm.
Dr Peredur Webb-Davies, senior lecturer in linguistics, features in the fiction award category for 'Pumed Cainc y Mabinogi', a collection of stories inspired by Welsh mythology, specifically the Mabinogi, featuring characters in Wales today who realize the horrifying truth about the old Welsh legends.
Zoë Skoulding, Professor of Poetry and Creative Writing, has been shortlisted in the English language poetry award category for 'A Marginal Sea', a collection of poems that explores nature, relationships and the human experience written from the vantage point of Anglesey.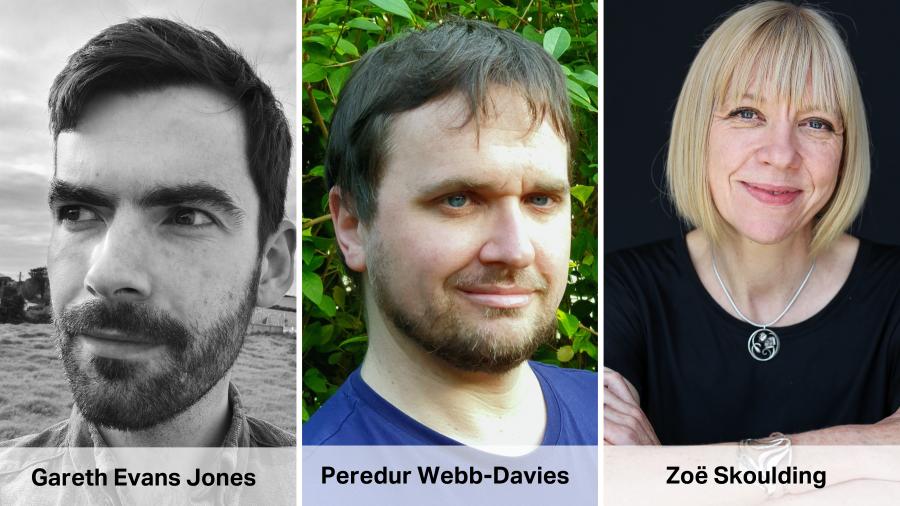 Department of Welsh and Celtic Studies alumni are also amongst those shortlisted in the Welsh language categories: Osian Wyn Owen, Rhian Parry, Sioned Erin Hughes and Llŷr Titus.
We are incredibly proud of our talented academics and alumni who have achieved recognition in the Wales Book of the Year shortlist. Their inclusion is a testament to their exceptional literary contributions, and we congratulate them on this remarkable achievement.
Winners will be announced at a ceremony in Cardiff on Thursday evening, 13 July.