Advance HE has announced the winners of the prestigious National Teaching Fellowship Scheme (NTFS) for 2023, and Prof Graham Bird of Bangor University's School of Natural Sciences is amongst the new National Teaching Fellows.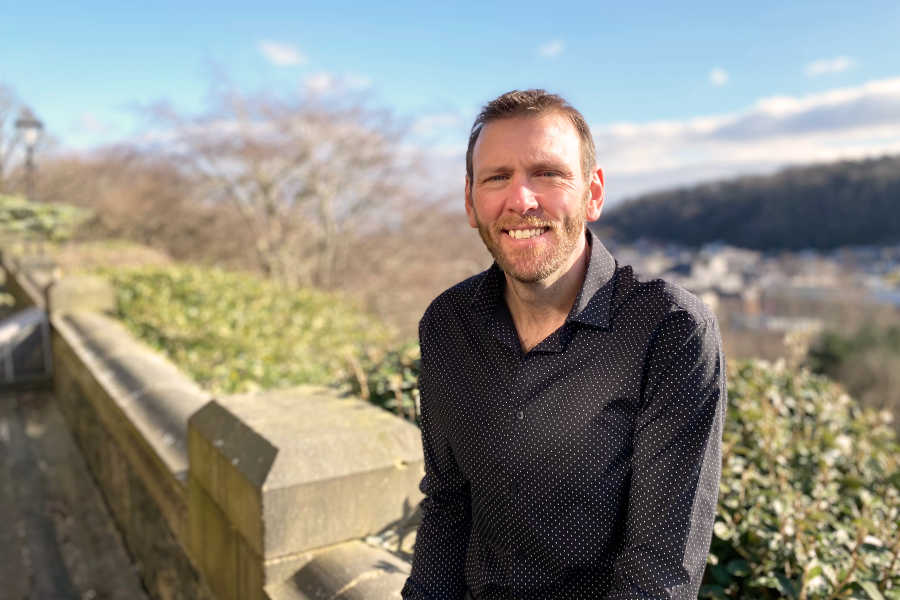 In 2023 fifty-five new National Teaching Fellows were awarded in total, taking the total number of awards to 1143 for NTFS since the scheme's launch in 2000. All the winners are acknowledged for their outstanding contribution to excellent teaching and inspiring colleagues in higher education. 
View the full list of 2023 winners of the National Teaching Fellowship here
Advance HE also awarded 15 Collaborative Award for Teaching Excellence teams and these can be seen here: 2023 winners of the Collaborative Award for Teaching Excellence
Alison Johns, Chief Executive, Advance HE, said,  
"Congratulations to all of the new National Teaching Fellows and CATE teams on this prestigious accolade which recognises and rewards their commitment to teaching and learning and the impact it has on student success. 
"It is with great pride that we run these awards for the UK higher education sector designed to celebrate these passionate people who make such a difference to students' education and to the practice of their colleagues. We look forward to working with the new NTFs and CATE winners and sharing their excellent practice with colleagues around the sector." 
Prof Graham Bird joined Bangor University in 2010, and he has made a significant contribution to teaching and learning excellence over the past 13 years. He became Course Director for Geography (2011), and since then has undertaken roles with increasing responsibility: School Director of Teaching & Learning in 2012; College Director of Teaching & Learning in 2014; Deputy Head of School in 2016, and culminating in becoming the Associate Pro-Vice Chancellor for Teaching & Learning in 2020.
Graham acts as a Senior Mentor within the University, as a reviewer for HEA Fellowship submissions from all categories within the Institution, and he was recognised as an HEA Principal Fellow in 2021.
Graham is widely respected nationally, sitting on the HEFCW Student Opportunity & Achievement Committee, and chairing the QAA Subject Benchmark Statements Review for Geography (2021). With regard to this latter activity, Graham appointed an inclusive Review Panel, whose main priorities included embedding EDI principles within the statements including a focus on decolonisation of curricula, and this is an impactful move that permeates across the discipline nationally.
Professor Nichola Callow, Pro-Vice-Chancellor for Education at Bangor University, said,
"Bangor University are delighted that Professor Graham Bird has been awarded a National Teaching Fellowship (NTF) this year. Graham is a respected leader with regard to teaching and learning and has significantly influenced institutional policy and provision in relation to our response to the pandemic, student retention and progression, technology and widening access. Graham is a worthy winner of a National Teaching Fellowship, and we look forward to seeing the impact of his next set of projects." 
I'm absolutely delighted to be awarded a National Teaching Fellowship. It's a real honour to have 'made the grade' in a very competitive award scheme. I think what is particularly pleasing is that the award is made based upon the judgement of assessors from the wider UK HE Sector, which I think is a great endorsement of my work and also of what we do here at Bangor University. 
"In putting together the application, I really had to think about what I've done and what made it excellent. It's not a process that I find particularly easy! My application featured both my teaching practice and my activities in the leadership of teaching and learning at Bangor. Particularly with respect to latter, what is apparent is that my success wouldn't have been possible without me being able to work with fantastic colleagues within the University."
An independent panel of senior higher education leaders, representing the four UK nations, assures the quality of the National Teaching Fellowship Scheme and Collaborative Award for Teaching Excellence and recommends winners.  
Professor Becky Huxley-Binns (NTF, PFHEA), Pro-Vice-Chancellor for Education at the University of Hull, and Chair, UK Teaching Excellence Awards Advisory Panel 2023, said, 
"Every year as we select the NTFS and CATE winners, we are in awe of these extraordinary and gifted people who are teaching with such professionalism, passion and commitment in higher education. This year was no different.
"These awards are incredibly important in recognising and celebrating these people and in sharing 'what works' so that colleagues can build on their expertise too and students can enjoy the benefits of great practice in teaching and learning."