The Government of the British Antarctic Territory has announced 28 new place names in the Territory. One of them, Thomas Glacier (Palmer Land, Antarctic Peninsula), is named after Professor David N. Thomas, Honorary Professor at Bangor University.
Professor Thomas moved from Bangor University to the University of Helsinki this October. Prior to this move he had served as Pro Vice-Chancellor, Research, and as the Head of the School of Ocean Sciences at Bangor University.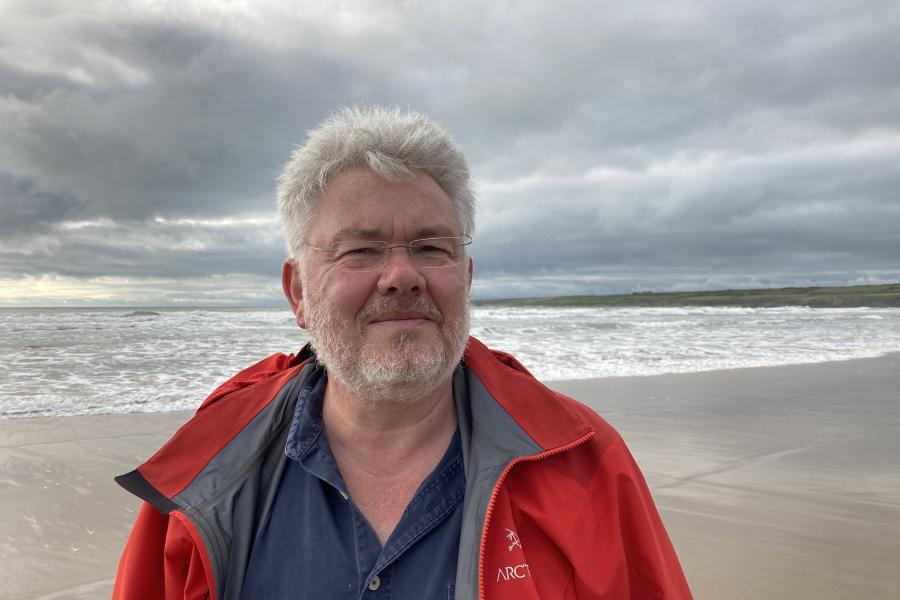 The new Antarctic place-names mark the 200th Anniversary of the Discovery of Antarctica. 
These place-names honour those who have made an exceptional contribution to furthering the understanding, protection and management of Antarctica over the last fifty years, and whose achievements warrant highlighting alongside those of the early explorers.
Those recognised today, on 3 December, represent leading UK Antarctic scientists or those who have contributed to our greater understanding of the continent, and who until now have not been honoured with a place name. 
 
Team-work in the ice
"This is an unexpected and humbling honour, recognising my modest contribution to sea ice research" said Professor David N. Thomas.
"My type of research is based around team work and there are so many colleagues, ships crew, logistics support who have made my work possible. As always I owe them a great debt of gratitude" Of particular note are Stathys Papadimitriou, Louisa Norman, Hilary Kennedy and Gerhard Dieckmann, Christian Haas, Gerhard Kattner and the late Sigi Schiel of the Alfred Wegener Institute."
Current Head of School Prof John Turner commented:
"David is one of a very select group of polar scientists and explorers to have a glacier named after them in Antarctica, and on behalf of the School of Ocean Sciences, I would like to congratulate David on this rare and significant honour which recognises his research contribution.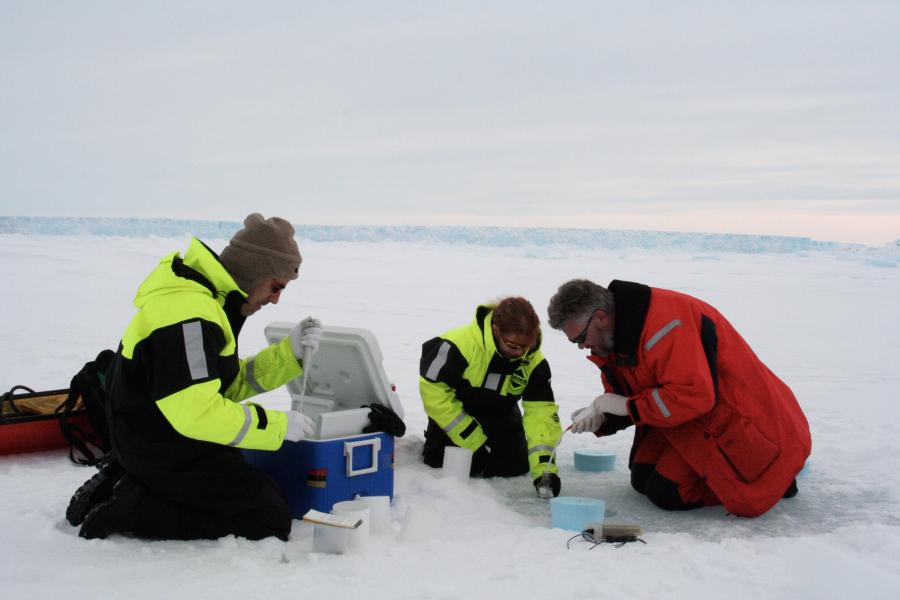 Thomas Glacier joins Fogg Headland in celebrating Bangor scientists
It is especially pertinent that "Thomas Glacier" is close to "Fogg Headland" named after GE (Tony) Fogg.  Not only was Tony David's friend and mentor, he was the Established Chair of Marine Biology at Bangor from 1971- 1985, a post David held from 2006 to 2020. 
It is a great achievement to have two Bangor scientists amongst those honoured by being put on the map of this truly international continent.'  
 David Thomas moved to Bangor in July 1996 and during that time completed four of his six Antarctic expeditions in 1997, 1998, 2004/05 & 2006.
Names generally comprise a generic term, which describes the feature being named, and a specific name, which can be descriptive, themed on Antarctic history, science or culture, or after persons who have made a significant and sustained contribution to Antarctic science, or other notable service relating to Antarctica.