First group of North Wales healthcare support workers graduate as Nurses
Bangor University is very proud to congratulate the first cohort of healthcare support workers from Betsi Cadwaladr University Health Board (BCUHB) and NHS primary care services on completing their Bachelor of Nursing programme to become registered nurses. 
Following achievement of a required level 4 programme at Coleg Llandrillo, these students were seconded onto the part time BN programme at Bangor University by their NHS employers. The programme is commissioned by the Welsh Government, who funds the course, and it runs for 23 hours per week over 2 years and 9 months. This excellent opportunity recognises the talented healthcare workforce in North Wales, by offering a career progression pathway for existing NHS healthcare support workers. 

Gill Truscott, course lead for the part-time Nursing programme at Bangor University, said:

"I would like to thank the students for their continuing hard work, commitment and dedication throughout the Covid pandemic; their tenacity and accomplishments at this time are especially commendable. The students' steadfast commitment together with our partnership working enabled all to complete as scheduled. I would also like to the nursing teams at BCUHB for supporting their colleagues to become qualified nurses. We sincerely congratulate each student on their tremendous successes and wish them all well in their wonderful future careers."

One of the successful students, Lynda, now a registered nurse in Ysbyty Gwynedd, explains how this new pathway to nursing has helped her:

"I have always wanted to further my career to become a nurse, but personal circumstances stood in my way. When this opportunity arose I grasped it with both hands. Although, it was challenging trying to juggle everything, the support from the Health Board and University was outstanding - especially from my personal tutor. I totally recommend any healthcare support worker who wants to become a nurse to undertake the course. It is very demanding, but also extremely rewarding."
First healthcare support workers to graduate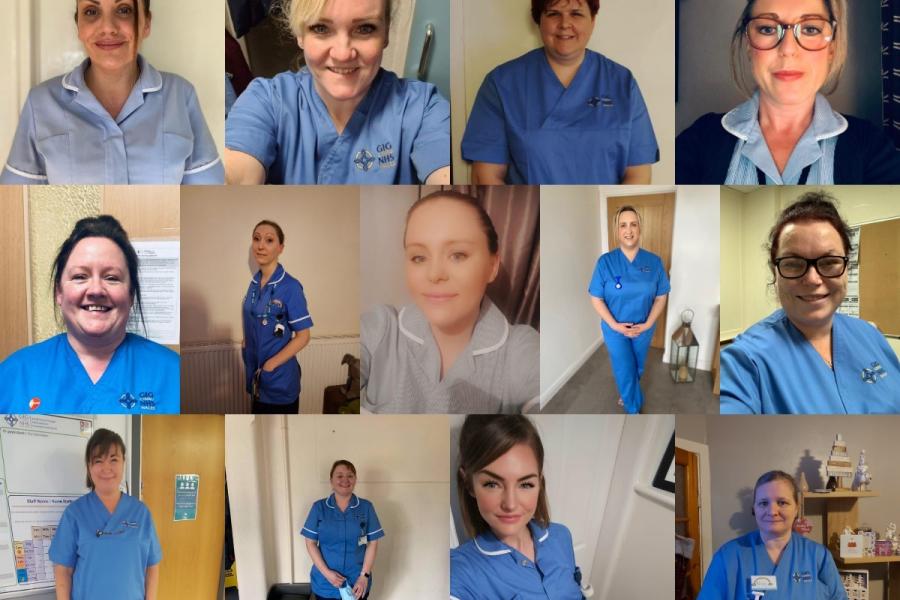 Ground-breaking opportunity for healthcare support workers
Ade Evans, Head of Education and Development at BCUHB welcomed the students' success saying:  

"It is wonderful to see the success of our first cohort of part time Bachelor of Nursing students. Many thanks to the clinical areas and managers within BCUHB who have supported the students throughout this programme. I wish all the students well in their future careers."
 
Paul Flanagan, Programme Area Manager for Health and Care at Coleg Llandrillo also said:

"We are delighted to recognise the ongoing success and achievements of our students. This success is even more remarkable considering the huge impact of Covid during the studies of these front line NHS workers. A huge well done to all and thanks to all Bangor University and BCUHB staff for supporting the students during their studies. We are really proud of the quality improvements and workforce developments this strategic partnership is delivering for our local health board."

This ground-breaking opportunity for healthcare support workers in North Wales reflects the close and robust strategic working partnership between Bangor University, Coleg Llandrillo and BCUHB which will benefit the local community by providing another career pathway for those who wish to join the nursing profession, thus supporting the delivery of healthcare in North Wales. These trail blazing students are all exceptional role models, showing that success can be accomplished even during unprecedented times, which is a true inspiration for those following in their footsteps.