Competing in the women's categories will be Catrin Jones (55kg), psychology alumna and recruitment assistant with the University's UK Recruitment and Admissions Team, and sport science alumna, Hannah Powell (49kg). Geography alumnus, Mikey Farmer (73kg), will also be competing in the men's category.
Bangor University supports elite athletes by offering annual Sports Scholarships to its students and talented local athletes, all three have benefitted from these Scholarships. Catrin has picked up a few national and international medals over the last few years.
Catrin is both Welsh and British champion and in her most recent international competition picked up a European U23 bronze medal in 2021, and won her group in the Luxembourg Weightlifting Grand Prix earlier this month.
Catrin is coached by her father Dave Jones, health and fitness manager at Canolfan Brailsford. Dave will be in charge of the training facilities for Weightlifting at Birmingham, seconded from his current role at Bangor for the duration of the games, at the request of the organisers.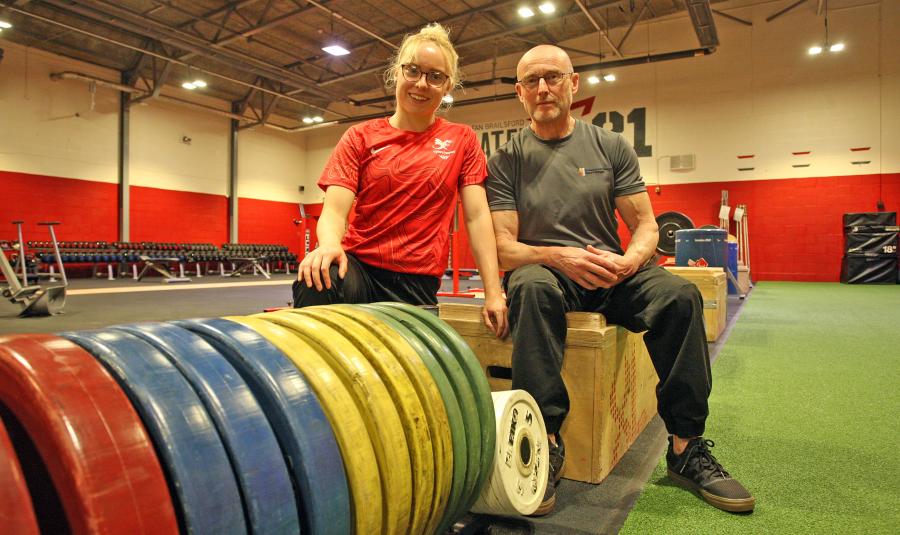 Catrin said, "It's always an honour to be selected to represent Wales, and I'm really looking forward competing. This will be my second Commonwealth Games, the first one I attended was as a student in 2018. The University has been a massive part of my sporting journey, particularly over the last four years between the two Games. My sporting skills have developed massively by being given access to the top-class sports facilities at Canolfan Brailsford. I'd like to thank all the staff at the University for always being so supportive of both my working and sporting life."
Richard Bennett, Bangor University Director of Campus Services, said, "We wish our athletes the very best of luck at the Games. Having three alumni in Team Wales is a huge honour for us and reflects the investment we have been able to make in supporting our own students and the sporting community in North Wales. We're delighted that our specialist, state-of-the-art facilities at the Platfform81 gym has helped our students develop and reach their potential."