Bangor University jointly represents the UK alongside Imperial College London in a newly formed research network funded by the European Commission's Cooperation in Science and Technology (COST) funding programme. The network is called 'Language in the Human-Machine Era' (LITHME) with members from 52 countries, and explores how technological advances such as intelligent eyewear and earwear are likely to change our everyday communication, the ability to translate another person's words and as a consequence, language itself.
LITHME seeks to bridge the gap between linguists and technology experts, so the former can benefit from better technological foresight, and the latter from better understanding of potential linguistic and societal consequences of emerging technologies. 
As a first major step, the Language in the Human Machine Era network has published an open access report that brings together insights from dozens of specialists in the fields of language technology and linguistic research. They will hold their first training school on October the 4th - 8th in Ávila, Spain for scholars and technology developers from across Europe and beyond. Dr Cynog Prys, from the School of History, Law and Social Sciences at Bangor University, who co-author the report, will teach in the training school (https://lithme.eu/training-school/) on the topic of language rights in the digital age.
Sociologist Dr Prys, who also sits on the networks' management committee and is vice-chair of the language rights working group explains,
"Advancements in digital communication have revolutionised how we communicate and access services over the past decade and more. This has been brought to the forefront and accelerated by the Covid-19 pandemic and the societal changes that have come in its wake. With the advancement of wearable technology and artificial intelligence, we're now on the cusp of even further changes in how we access information and interact with others. These developments will have far-reaching implications for language rights and language within multilingualism society."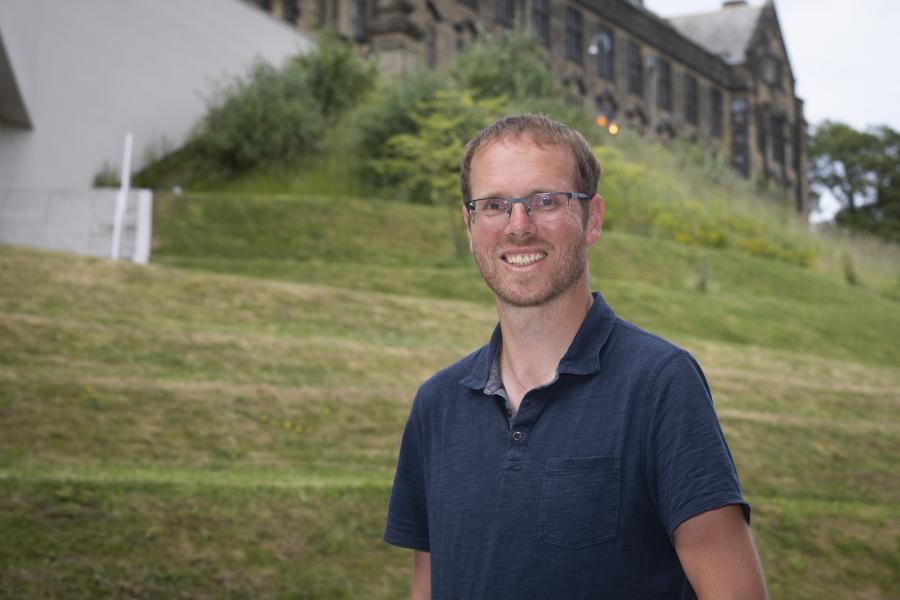 Dave Sayers, University of Jyväskylä, Finland, Chair of the network explains, "Soon we will not stare at mobile phones in our hands; that information will appear in front of our eyes from tiny eyepieces. Combined with new intelligent earpieces, we will see and hear extra information about the world around us: basic stuff like travel directions, and more advanced content like auto-translations of people speaking other languages. Our own words will be amplified, clarified, translated and subtitled as we speak; and other people will see and hear that in their eye and ear tech."'
The 4-year networking project started in October 2020 and currently has members from all 27 EU states plus 25 other countries from every continent. There are eight working groups that represent different areas of language research: 'Computational linguistics', 'Language and law', 'Language rights', 'Language diversity, vitality and endangerment', 'Language learning and teaching', 'Ideologies, beliefs, attitudes', 'Language work, language professionals', and 'Language variation'. 
Sviatlana Höhn (University of Luxembourg), Vice-chair of LITHME, and co-author and editor of the network's first report The Dawn of the Human-Machine Era adds, "LITHME brings together people from different directions in language work who would normally not speak to each other. We see the first results of this exchange of ideas in our forecast report: we were able to collect a variety of opinions and facts into one document produced by researchers who would otherwise never work together on one publication. It helps us to learn from each other, from other communities."
Dr Prys adds, "This is an incredibly important and exciting project as these new technologies will impact every almost every aspect of our daily lives. We've already started down this pathway with the use of online machine translation such as Google Translate and voice recognition within our mobile devices and home assistant such as Alexa and Siri. However, we know that not all languages, or all groups, are treated equally within this digital revolution, and concern remains regarding how some under-resourced language communities and marginalised groups could be left behind by the coming human-machine age. I look forward to continuing to contribute my own expertise in assessing how the Welsh language is used in daily life and on digital platforms to this project, as we look towards the future of multilingual Europe and the rest of the world."