Hippos are charismatic species, but remarkably understudied due to their semi-aquatic lifestyle and aggressive behaviour. Identification of individuals is also very challenging. 
Detailed measurements originally collected in Uganda by Prof. Richard Laws in the 1960s, have enabled Dr Graeme Shannon, Dr Line Cordes and colleagues at Bangor University to explore sex differences in body size of this megaherbivore (species weighing in excess of 1000 kg) for the first time. Their results are published in Biology Letters today (Weds 6 October).

Despite expecting to find that the data would reflect the general trend within hoofed mammals (ungulates) of males being significantly larger than females, the analysis revealed that the adult male hippos were on average only 5% larger than adult females. This is approximately a 60 Kg difference – which is fairly limited in a species where adults commonly weigh >1500 kg or the size of a family car. 

However, the findings revealed that male hippos had significantly larger weapons (head, jaw and tusk size). Specifically, male hippos had jaws 44% heavier and canines that were almost twice the size of those from adult females, the study revealed.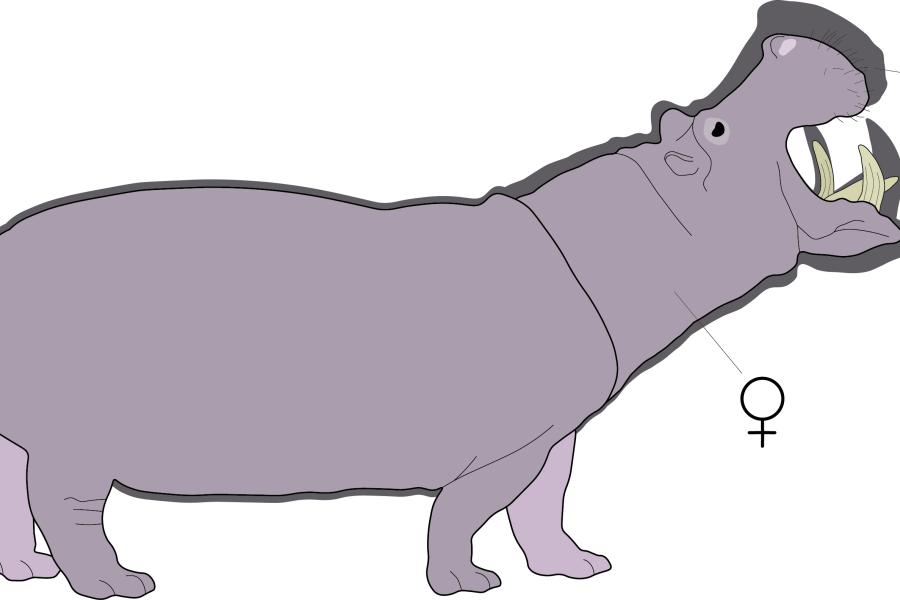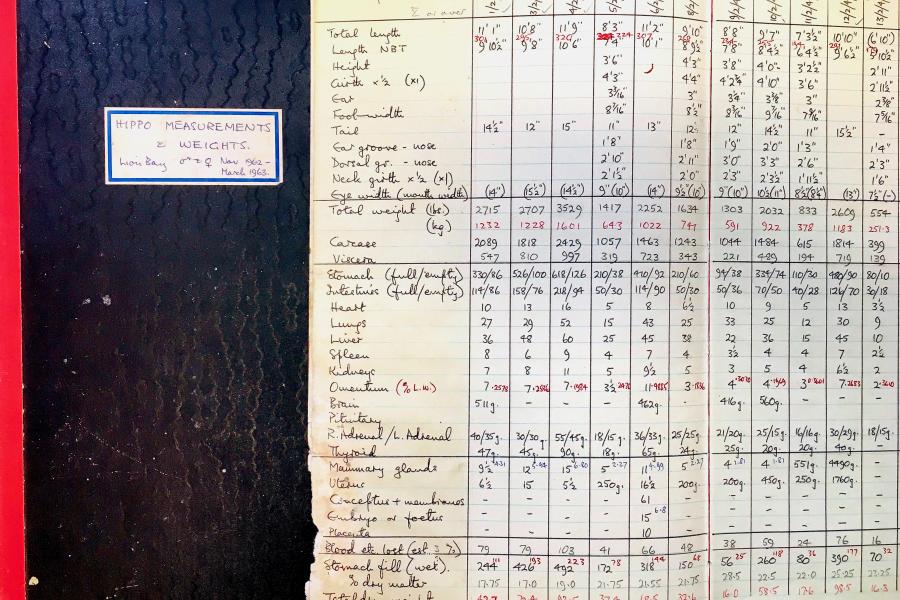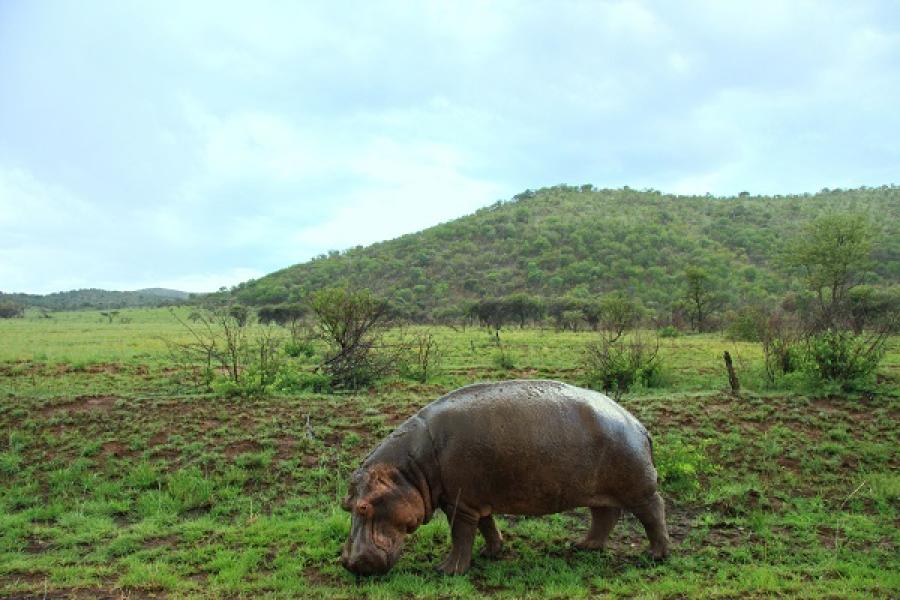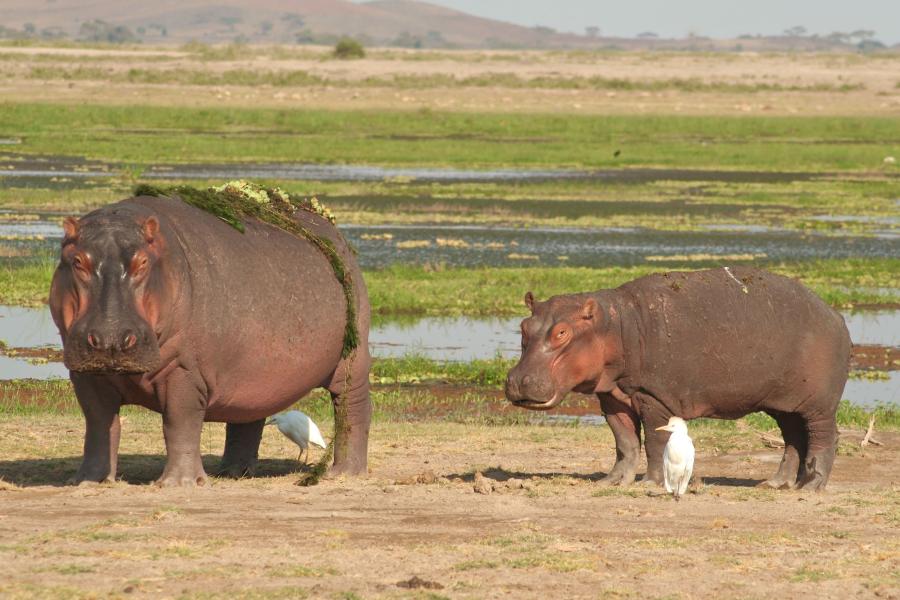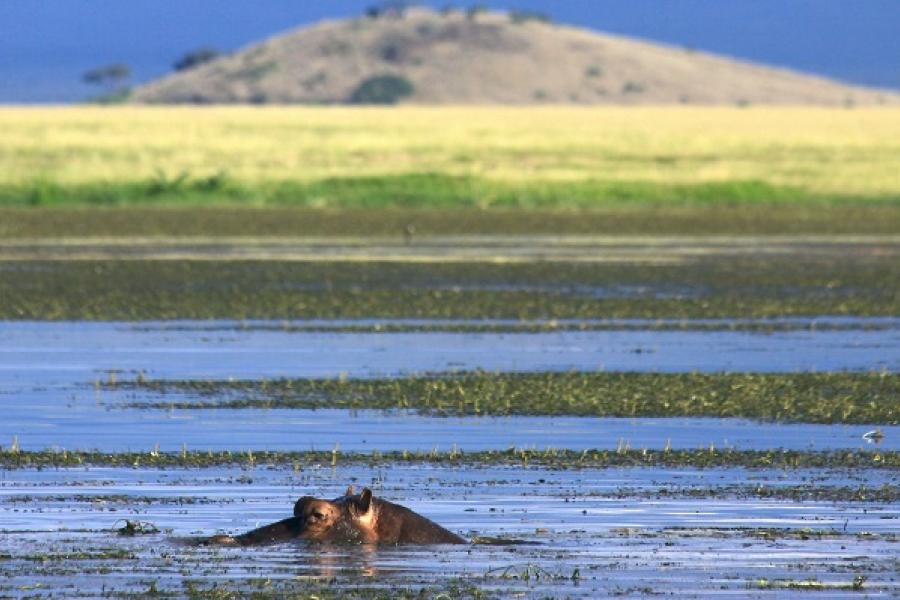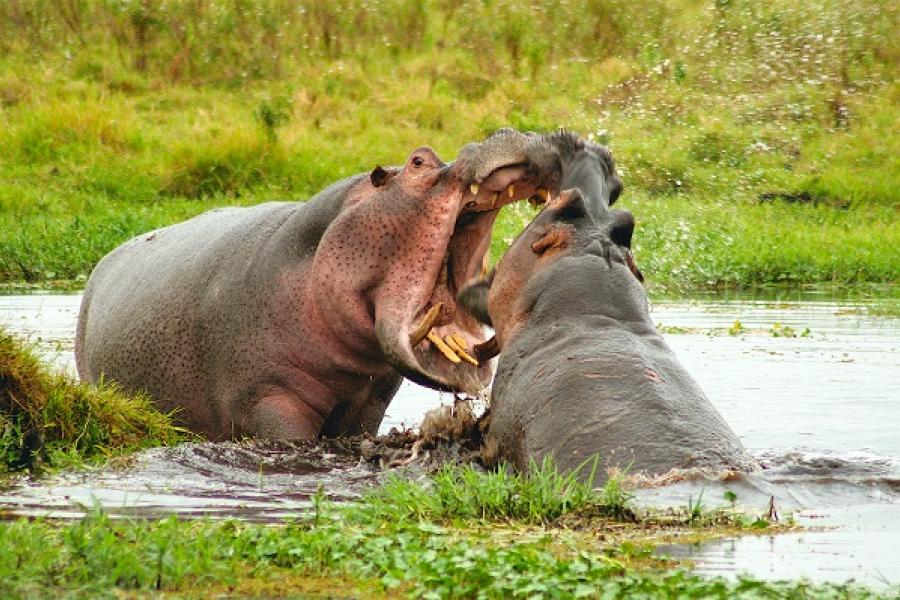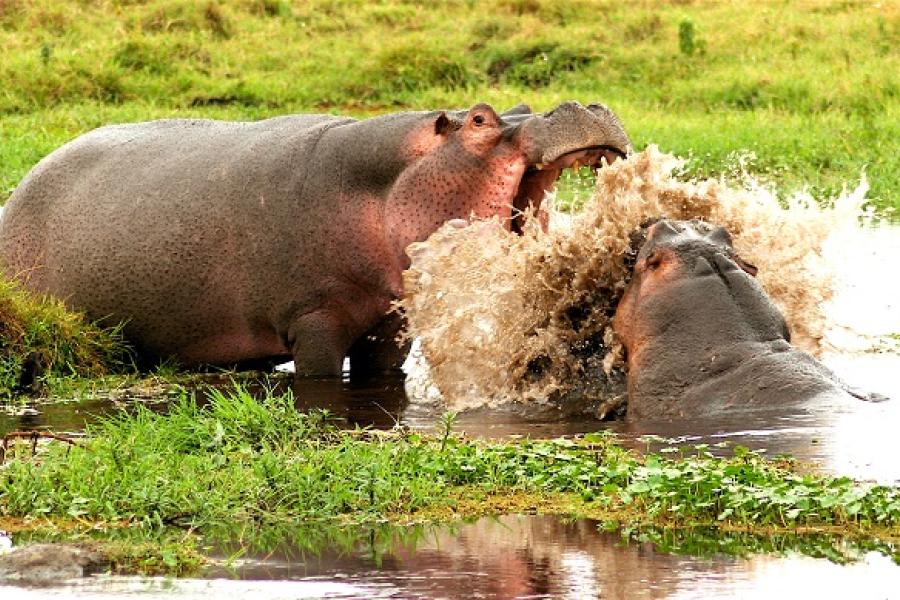 Large head, jaw and tusk size reflects importance of display
The evolutionary pressure generated by intense competition for access to breeding females has generally led to larger male body and weapon size in many ungulate species. For example, male African Elephants, also classed as megaherbivores, can weigh twice as much as a fully-grown female. They use their larger body size to assert dominance and intimidate their rivals.

[Interestingly, the mammalian champion of body size differences is the southern elephant seal, with the males reaching weights more than 6 times that of an adult female (3700 kg vs. 600 kg)].

Male hippos however, commonly signal their dominance by yawning and displaying the gape of their jaws and the size of their tusks (occasionally using them to deadly effect). Analysis of the unique dataset, revealing larger head, jaw and tusk size reflected the importance of this display, particularly given that their bodies are usually submerged underwater out of sight.
Additionally, it could be that differences in the way that hippos digest their food has limited their ability to further increase their body size, while there may also be an evolutionary benefit of female hippos being large bodied and therefore better able to defend their young and compete for access to scarce resources. This is known as the 'big mother hypothesis'.

Dr Graeme Shannon, a wildlife biologist at the University's School of Natural Sciences explains: 

"These findings provide a fascinating insight into how the evolution of sexual size differences are not just driven by intense competition between males, but also by species-specific factors, such as their diet, physiology and environment.

Indeed, male interactions are predominantly in water where the advantage of larger body mass may well be negated by buoyancy. "We are indebted to the amazing dataset of nearly 3000 aged and sexed individuals that was collected in Queen Elizabeth National Park, Uganda from 1961 to 1966 by Prof. Laws and his team. At the time, the park was home to a population of approximately 15,000 hippos," added Dr Shannon.

While, Dr Line Cordes, a population ecologist in the School of Ocean Sciences who led the data analysis, reveals that:

"On acquiring the notebooks, we immediately realised that they contained a gold mine of detailed information on the biology of this enigmatic species, with all the measurements neatly handwritten and recorded in imperial units"