Continuing its ambition to create well paid career opportunities in the region, M-SParc is delighted to commence a recruitment programme that will see almost 50 employees added to the company, offering a range of exciting and well-paid opportunities in the science & technology sector. 
Expanding on the extremely successful Skills Academy programme, which has already offered opportunities to many individuals, the programme will upskill and bridge the 'skills gap' in the region. Over 40 Skills Academy placements will be available. 
In addition to the huge skills and employment programme, M-SParc will be recruiting seven longer term positions that will be vital in ensuring the continued exciting growth of the Science Park.
The Skills Academy provides opportunities for graduates, people who are under-employed or who wish to upskill, and those wanting a career change, and the five-month paid placements being offered as part of this latest intake are applicable to a wide range of career paths. 
The opportunities available include, but are not limited to: Software Development, Virtual Reality/Augmented Reality, Website or App development, work in the television industry, Sound or Audio-visual Engineers, Product Designers, Social Media Marketing, Content Developers, Photography and Videography, Engineers, Drone pilots, Chemistry, STEM Educators, AI and Internet of Things developers and many more. 
Each of these placements will give essential, paid experience, with the Skills Academy members placed in industry with various members of the M-SParc business community. At the end of the placement, each one will be armed with the skills and confidence to jump into a role in the industry, giving employers the confidence that they are hiring a skilled worker who is 'workplace ready' and can contribute to their company.
M-SParc will also be recruiting seven longer term positions to their core team, which will be vital in ensuring the continued exciting growth of the Science Park, including focusing on low carbon developments, skills outreach, and digital upskilling. The roles include Low Carbon Sector Development Officer, Capital and Revenue Project Manager, and Digital Innovation Manager.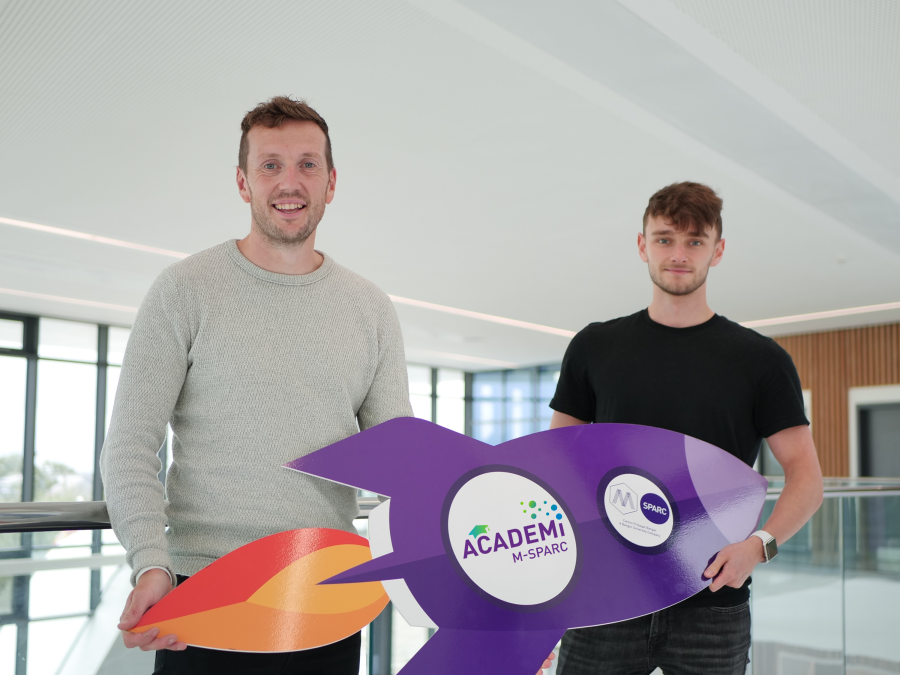 This is exactly why M-SParc was developed, to make a significant difference to the regional economy, and to be recruiting almost 50 team members to add to the fantastic community we have here is extremely exciting. 
We've all heard plenty in recent times about jobs being lost and relocated from the region due to various factors, so this is a fantastic boost to the area and we're looking forward to developing the team and talent pool here at M-SParc in such an exciting and significant way. 
We're looking to recruit seven highly skilled individuals to add to M-SParc's core team, whilst also providing meaningful industry placements for over 40 more ambitious people from all walks of life to work with us and our tenants to develop themselves to go on and hopefully secure permanent positions at the end of their placements, having come through our tried-and-tested Skills Academy.
A fantastic opportunity to develop real-world experience
Kieran Hughes, the first member of the M-SParc Skills Academy, added:
"I've loved being a part of M-SParc's Skills Academy. It has been a fantastic opportunity to develop real-world experience of the workplace, in a buzzing environment with a different challenge every day.
"I'm in the middle of my six-month placement and have learnt and grown so much during that time, applying what I've learnt at school and university to the workplace and I've really enjoyed the whole experience.
"If you have an interest in technology, science or the creative industries and want to develop and find work in a great environment with some really exciting businesses, I'd highly recommend applying to join the Skills Academy."
Sian Lloyd Roberts, Regional Skills Manager for North Wales Regional Skills Partnership said:
"The Skills Academy is a fantastic initiative as it gives people vital industry experience in career sectors that are eager to nurture new and exciting talent, such as the science, technology and creative industries. 
"It is brilliant to see M-SParc are pressing ahead with rapidly expanding the Academy, with over 40 opportunities now available to apply for, and that each of these individuals will gain so much from being involved. I'd strongly recommend anybody looking for a work opportunity in the science, technology or creative sectors should apply to join the Academy and take advantage of such a great programme."
You can find out more about the Skills Academy by visiting the www.tinyurl.com/AcademiSgiliau and apply to join the Skills Academy or sign up to M-SParc's longer term roles by visiting the Careers page on the M-SParc website.