Guaranteed accommodation in your first year
Why live in halls?
If we're your Firm Choice, you're guaranteed a room for the first year of your undergraduate degree, as long as you're applying for a course that starts in September and you apply before the deadline. We'll email you when it's time to apply and you will be able to select the room you want to live in through our online booking system. 
All our accommodation is self-catered and most of our rooms have private en-suite bathrooms. All our halls of residence are within walking distance of the main University buildings and city centre.
Take a look at our campus map to see where our accommodation is located.
What's included
Every on-campus residence includes: 
Wi-fi and wired internet access 

all bills (internet, water, heat, electricity) included with rent 

gym and Campus Life membership 
How to apply
The accommodation booking system opens in January. Once Bangor University is your Firm Choice through UCAS, we will contact you by email to invite you to apply for accommodation.
You must apply before the 31st of July to be guaranteed a room.
If you are an International applicant, the guarantee will be dependent on you holding a Firm offer to study at Bangor University.
Gym and Campus Life membership included
Gym and Campus Life membership are included for all students living in University accommodation. You can use the main sport centre at Ffriddoedd Village, Canolfan Brailsford, or the fitness room at St Mary's Village. 
Campus Life is a programme of events that run throughout the year, including film nights, quizzes, trips and outdoor activities.
We're sorry that this does not apply to students living on the Wrexham Campus, and hall fees in Wrexham are adjusted accordingly.
More information for Nursing and Radiography students studying in Wrexham.
Accommodation Villages
We have two accommodation villages, Ffriddoedd and St Mary's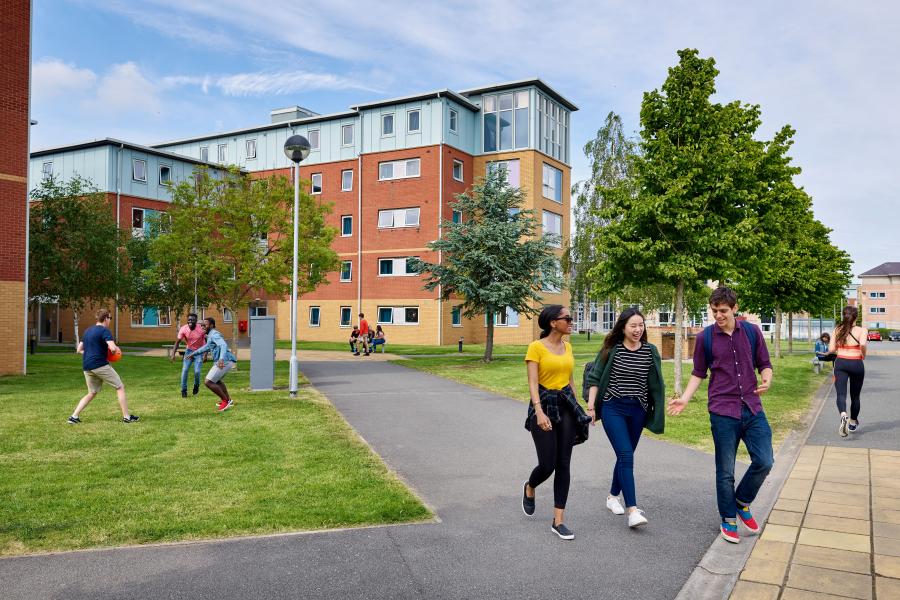 Ffriddoedd Village
Located in Upper Bangor, around 5 minutes' walk from the Main University Building, Ffriddoedd Village has around 2,000 rooms, most of which have private bathrooms. On site there is a shop, Bar Uno café bar, Canolfan Brailsford sport centre, laundrettes and common rooms.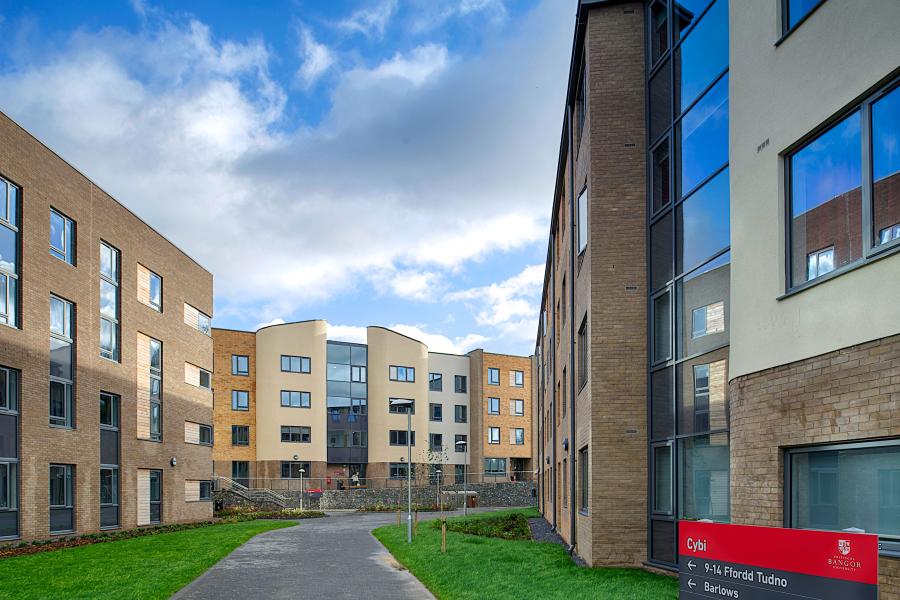 St Mary's Village
Located close to the city centre, in an elevated position, St Mary's has around 600 rooms. There is a mix of accommodation types, including rooms with private bathrooms, studios, townhouses and budget rooms. On site there is a shop/café, fitness room, laundrette, IT suite and common rooms. 
Your Accommodation Options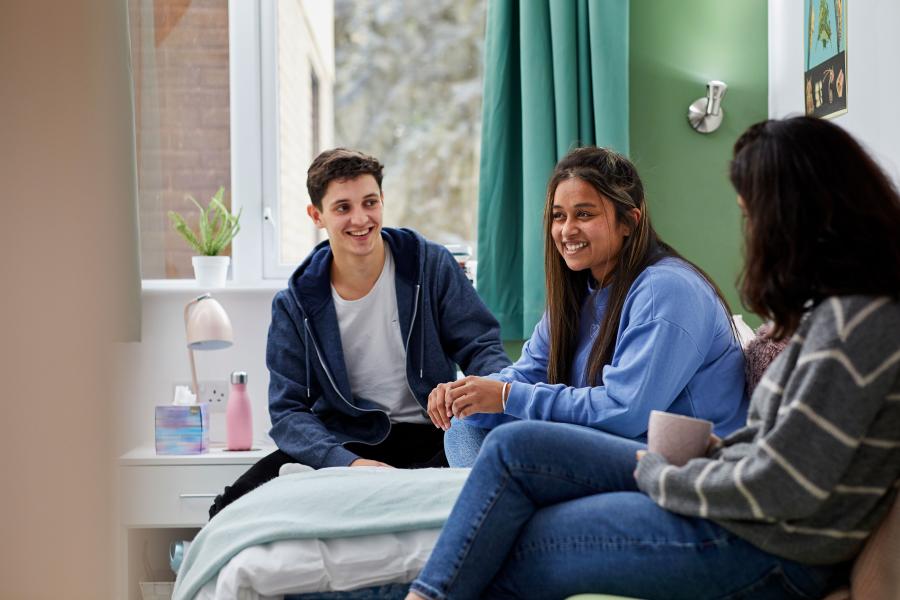 View halls by type
We offer a wide range of accommodation options, including en-suite bedrooms with private bathrooms, studios and  townhouses.