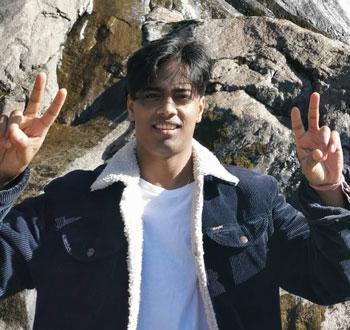 Hi everyone! My name is Vishnu. I am 21 years old and I am in my 2nd year of Data Science and Artificial Intelligence. 
 I am an avid fan of Olympic Weightlifting and practice the sport regularly, so I like to spend a lot of time at the gym. You can usually find me there, please don't be shy and come say hello if you can.
The Campus Life team is a combined talent of people just like you, who organise and orchestrate events that enhance your time at Bangor University. Events are run weekly through the year, and you will meet new people and gain memorable experiences.I look forward to meeting you all and having a fantastic year filled with Campus Life events.