I have accepted a place at the University. When do I apply for accommodation?
You will be sent an email in due course asking you to go to our website to make an application.
Does the University have dedicated Postgraduate accommodation?
Yes - we have specific areas of accommodation for postgraduate students.
Am I guaranteed a room in a Hall of Residence?
The University will guarantee a room to International postgraduate students who choose their accommodation and achieve 'unconditional' status before 07 August.
For what period is accommodation available?
Accommodation for postgraduates is offered on a 12 month basis. Exact dates will be specified on your Residence Agreement.
What happens if I'm not happy with the accommodation I've chosen?
If you are not happy with where you are living when you arrive in Bangor you can put your name on a waiting list for a different room if one should become available.  It usually takes a while to settle in to your accommodation so once you arrive you should give it some time before putting your name on the waiting list.  Applications for the waiting list can only be made AFTER the first two weeks of session (the date will be advertised in the Halls Office).  You cannot make an application before you arrive nor on the day of arrival.
I hope to come to Bangor during the summer to study a pre-sessional ELCOS course. Do I still need to apply for accommodation for September onwards?
Yes, you do need to make an application on-line for accommodation.  Any accommodation you are offered at the University while you are studying on a pre-sessional ELCOS course will be for the duration of that course only. The Halls Office will contact you at the end of the summer vacation to explain the procedures involved in moving to your new room. You must remember to reply to all letters that are sent to you and to check your University email account regularly.
What if I do not wish to live in a University Hall of Residence or if I am unsuccessful with my application for a room in a Hall?
The University's Student Housing Office is separate to the Halls Office and keeps a database of private accommodation and provides information and assistance. The office is in Neuadd Rathbone and is open daily Monday to Friday between 9am and 5pm.
Tel: 44 (0)1248 382034   
E-mail: studenthousing@bangor.ac.uk
Do I need to tell you if I have a disability which affects the type of accommodation I require?
If you have a disability which affects the type of accommodation you require, please contact us to discuss the available options.
Information about disabilities is used only to determine the allocation of suitable accommodation. There is no guarantee that suitable facilities will be available. We would encourage students with disabilities, including "hidden" disabilities, such as epilepsy or diabetes, to contact the disability adviser on Tel. 44 (0)1248 382032, or e-mail disabilityservice@bangor.ac.uk. The advisor will be able to discuss any support requirements you may have, as well as your eligibility for additional funding.
Does the University provide any accommodation for families?
Currently the University does not own or manage any family accommodation. All students coming to Bangor with their families should contact the Student Housing Office for help and advice regarding renting appropriate accommodation in the private rented sector.

Student Housing Office - studenthousing@bangor.ac.uk  +44 (0)1248 382034
The Student Housing Office website has more advice and information.
As there is currently a shortage of family accommodation available in Bangor, we strongly advise you to travel to the UK alone and bring your family over to join you once you have found suitable accommodation.
Can I arrive earlier than directed in my arrival literature?
No. We are sorry but the halls will not be ready for arrivals prior to the date given in your arrivals literature.
Is there anywhere I can stay if I arrive in Bangor before the Halls are open?
If you wish to stay in North Wales before your specified arrival day please contact North Wales Tourism on +44 (0) 1492 531731 or www.nwt.co.uk for details of Wales Tourist Board approved accommodation. The University has a short term hall on the Ffriddoedd Village, please contact the halls office by emailing halls@bangor.ac.uk to make further enquiries and check availability.
Can I arrive later than directed in my arrival literature?
we will hold your room for you for 4 days after the start of session. If you are arriving later than this you MUST inform the halls office or you will lose your room and your pre-payment.  Fees are payable from the start of the Residence Agreement in all cases.
Can I send my luggage in advance of my arrival?
No, please do not send anything in advance of your arrival at the University. There are no storage facilities available.
Are there any storage facilities at the University?
No.  We are sorry but it is not possible to offer storage during any of the vacations.
What Should I Bring With Me?
Student bedrooms in all universities have limited storage space. We recommend that you bring only those things you consider essential. If you do forget anything there are plenty of shops in Bangor.  Some key points are listed below:-
No bedding is provided but bedding packs (duvet, duvet cover, sheet, pillow and pillow case) can be purchased on arrival.
Electrical appliances over 1 year old require a Portable Appliance Test Certificate.
We regret that no storage space is available for surplus belongings or large luggage.
Students will need to bring pots, pans, cutlery and crockery with them, as these are not provided.
A sense of humour, tolerance towards neighbours and a willingness to try new things, including starting conversations with complete strangers, are all useful
Will there be internet connection and a phone in my room?
All rooms are connected to the internet and the cost for internet usage is included in the Hall fees.
You may bring a television but you will need your own licence.  We cannot guarantee adequate reception in all our buildings and we do not usually provide aerial connection.  An internal aerial will almost always be necessary. Many students choose to watch TV through their PCs. Please note that from the 1st September 2016 a change in the law means it is necessary to be covered by a TV Licence to download or watch BBC programmes on demand - including catch up TV - on the BBC iPlayer. This applies to all devices, including a smart TV, desktop computer or laptop, mobile phone, tablet, digital box or games console. More information on the range of streaming television services available on ResNet can be found here.
Can I connect items such as games consoles, media players and other networked devices to ResNet?
In most cases yes.  Details of how to connect additional devices to ResNet alongside your computer are available here.
No. No pets of any description are allowed in halls.
Can I bring my car or bike?
A limited number of car park permits are available for on-site parking. Otherwise parking will be on the street, often some distance from your residence. Some storage for bicycles is available BUT bicycles must not be stored within residences, including your bedroom.
Students will be able to prebook and purchase a key for the covered biked sheds prior to arrival via our online shop. The cost is £20 for the year. If you complete your order before your arrival at Bangor the bike shed key will be given to you with your room key access. However, this can be done after you arrive if you prefer or haven't got your bike yet. However, please be aware that we only have a limited amount of spaces on both villages.
Is there anything I can't bring?
Yes there are a few things that are not allowed:
Do not bring heaters, candles, oil lamps, incense sticks, cooking appliances or fridges for use in your bedroom. You may bring a small fridge for medical reasons only.  Please contact the Halls Office directly for permission.
Do not bring weapons of any sort - not even replicas.
Do not bring furniture, e.g. beds, wardrobes or armchairs - they will not fit!
Pets, of any description, are not permitted.  This includes fish.
Are my belongings insured?
Student room insurance is provided through Endsleigh. This covers items in your room against theft, fire and flood. To check what is covered, just download your insurance certificate.
Laptops, tablet and phones are not covered outside your room, you may wish to take out additional cover. Endsleigh offer a packages to do this which can be reviewed at: www.endsleigh.co.uk/reviewcover
Are visitors allowed in the Halls of Residence?
Students are responsible for the conduct of any invited visitor to the residence. One overnight guest is permitted up to a maximum of 2 days in any period of 7 days.  Residents are expected to consult with their flatmates and neighbours before inviting guests and all guests must be registered.
Due to the current pandemic and the limit imposed on extended household formation by Welsh Government, we are currently advising that students should not have overnight guests. However, should this situation change students are responsible for the behaviour of any guests they bring into the Halls whatever the time of day or night.
Is there any help available if I have problems?
Residences have Senior Wardens and Wardens on call to help you. In Welcome Week there are also student peer guides to assist you. The Halls office can help with any problems with your room or fee payments.  Peer guides and members of the Warden's team will be available when you arrive.
Who do I contact for more information?
A: Please contact the Halls Office directly.
ALWAYS QUOTE YOUR UNIVERSITY ENTRY NUMBER WITH YOUR ENQUIRY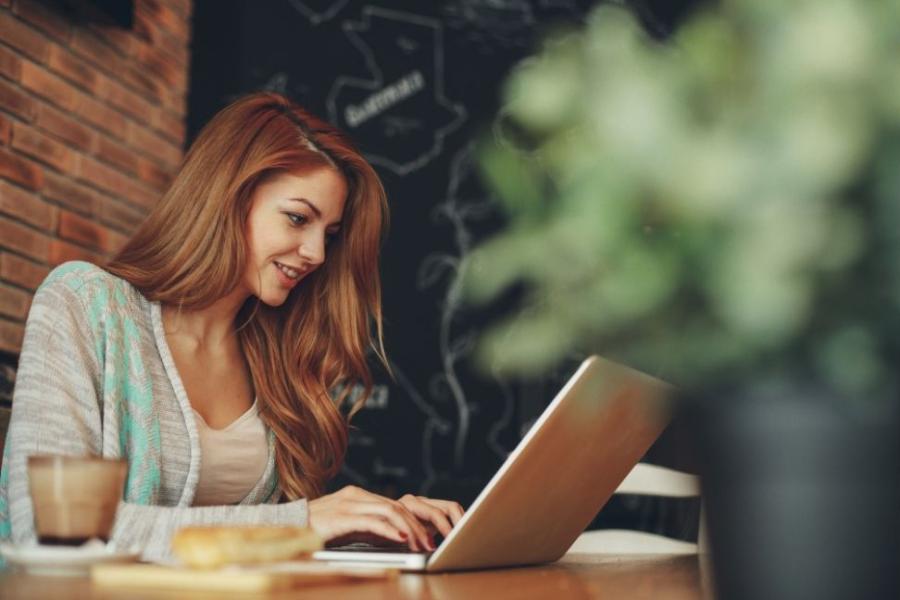 Step-by-Step Guide Apply for Accommodation
If Bangor is your Firm Choice university, you'll receive an email from the Halls of Residence Team with a link to book your place in Halls. Read our step-by-step guide to applying online for accommodation.