"I'd often tinker with the script in my room on Ffriddoedd Site"
"I can vividly remember the moment when my time in Bangor began.
My dad had driven me from down Leeds, and after helping me with my things and giving me a few sound words of life advice, he'd promptly jumped back in the car. I can still remember going straight to the window of my fourth-floor room after he'd gone, seeing the Menai Strait to my left and Snowdonia to my right, and wondering what the next few years would bring.
As it happened, they would be three of the best years of my life. It was in Bangor that I met my girlfriend – now fiancée, incidentally – I made friends who to this day remain some of my closest, and I pursued a number of different hobbies. I played bass in a band, hiked in Snowdonia, and, when there was a spare moment, turned my hand to writing.
It's difficult to think of a time when I wasn't writing something or other, although it has to be said that that one project in particular that has now taken me to some pretty extraordinary places. In my last year of school, just a few months before I moved to Bangor, I'd stumbled upon an idea that I thought would make a decent play: a murder mystery, set on board a 1920s cruise liner.
I'd often tinker with the script in my room on Ffriddoedd Site, and again in the house that I rented with my two best mates on Orme Road. I even discussed it with a friend from Rostra, the theatre society, who told me that if I managed to finish it, he'd put on a production.
I'll get this part out of the way now: I didn't finish the play.
Between studying for my English Language degree, working a part-time job in an Anglesey seafood restaurant and enjoying the many wonders that North Wales has to offer, those three years passed in something of a flash. But when it came to graduating, I knew I wanted a job which would, in some way, enable me to write for a living.
I applied for dozens of internships and placements, all over the country, but with so little success that I moved back to Leeds and took a job at Pizza Express to keep myself afloat. After the best part of a year, though, my "big break" finally came. I secured a junior role at a PR agency in Reading, where I spent two years before moving to a larger agency in Oxford.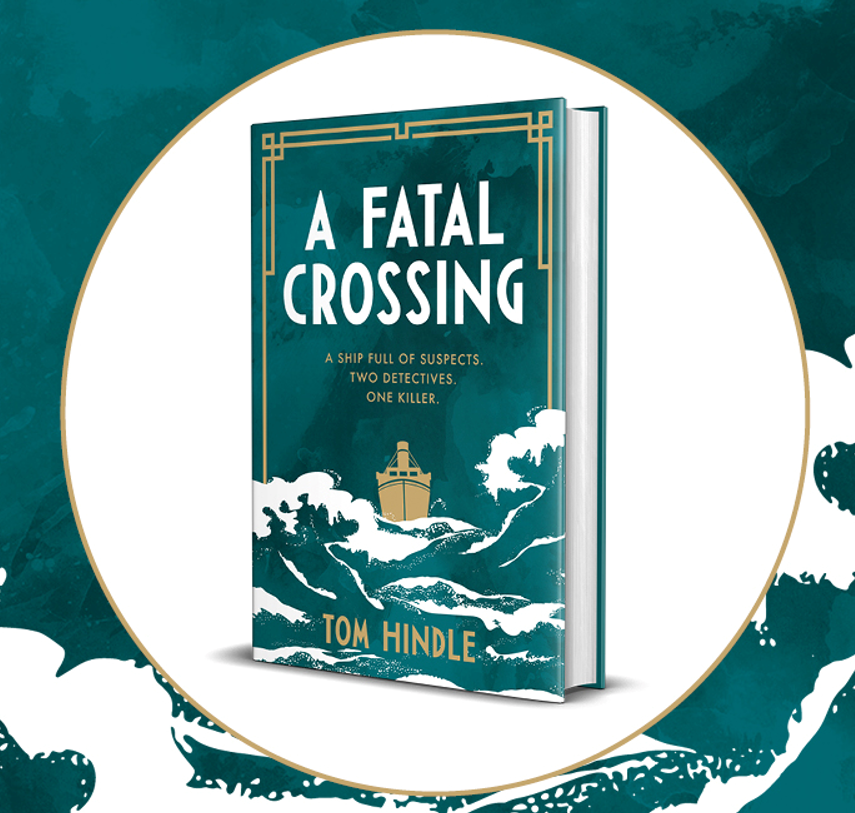 It's been seven years now since I landed that first PR job, and while it's certainly given me the chance to write for a living, I never forgot the murder mystery I'd worked on in Bangor.
On New Year's Day, 2018, I resolved to finally do something about it. I dug out my notes and what I'd written so far of my play, and devised a plan to write my story from scratch. This time, however, without Rostra there to put on a production, I was going to do it as a novel.
I spent six months researching and refining the story, eighteen months writing it up, and in January 2020 I sent the finished manuscript to a dozen-or-so literary agents.
I honestly thought, at that point, that I was done. I'd written my story. The agents I'd sent it to would presumably either ignore or turn it down. It was time, now, to return to real-life.
What followed was quite different.
Just three weeks later, I signed with a brilliant agent, who went on to secure an offer for my book from Penguin Random House.
As I write this, we're now just two weeks away from the book being on shelves. Early readers have been posting their reviews on social media every day and we've even had a couple of Sunday Times bestselling authors provide quotes that'll appear on the cover. I've attended a press event in Covent Garden, at which no less than fourteen journalists, including the fiction reviewers from the Guardian, Express and Financial Times, had been invited to meet me and hear about the book. I've even had to work on an autograph, as in a few days I'll be signing 500 limited edition copies for London-based Goldsboro Books.
It's been a surreal experience; one which I'd never have expected but am quite certain wouldn't have happened without my time in Bangor. Partly, of course, because it was in Bangor that I worked on the first iteration of what is now my book. But I think it goes a little deeper than that.
I'm not sure I'd have had the nerve to send my work to an agent without the self-confidence I gained by performing in The Menai to a packed Old Boys' Weekend crowd. I don't think I'd have had the determination to write a book alongside my PR work without learning to balance a degree with a busy job and half a dozen extra-curricular interests. And, quite frankly, I don't think I'd even have reached the end of my first draft without regular pep-talks from my fiancée. There's a very good reason the book is dedicated to her.
It's difficult to put into words quite how important my time in Bangor was, although I hope I've given something of an idea. The reality is that this little town in the mountains changed my life. It did ten years ago, it seems to still be doing so now, and I wouldn't be surprised if it at some point in the future it does it again."
A Fatal Crossing will be released on 20th January 2022. It's available to order from Amazon, Waterstones and WHSmith. An audio version will also be available on Audible.
It looks like you're visiting from outside the UK, would you like to be redirected to the international page?