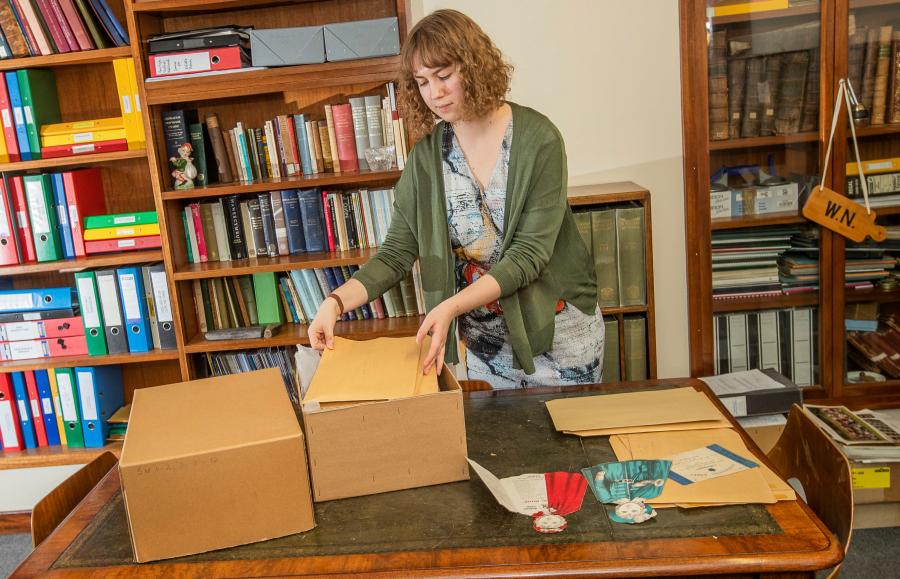 The Archives and Special Collections has benefitted considerably from the services of students and school pupils on work placement over the years and in 2014 the service started a volunteering scheme.
The scheme has proven very popular, attracting Bangor University students as well as members of the community to volunteer and gain valuable experience.
We wish to support and encourage volunteers and hope to provide them all with a rewarding and enjoyable experience.
For further information about our scheme, consult our Volunteering Policy or if you would like to register your interest in volunteering at the Archives and Special Collections, please complete our Enquiry form and return it to us via email, post or in person. Forms are available in the Archives Reading Room or by email on request.