Ambidexterity – the next phase of leadership?
The golden age of stability and predictability that was the third quarter of the 20th century has abruptly drawn to a close, succeeded by a period of heightened uncertainty referred to as the new age of uncertainty. This new age is characterised by a fast-paced, technology driven and ever-competitive business environment where innovation has become an essential strategy vital to firm performance, growth and survival (Bagheri, Mitchelmore, Bamiatzi and Nikolopoulos, 2018). Leadership and innovation as a result have become critical concepts in academic research.
However, empirical research findings on innovation leadership studies are inconclusive (Chen, Tang, Jin, Xie, and Li, 2014). To expound these mixed relationships between leadership and innovation, the concept of ambidexterity has recently been introduced to elucidate the process of innovation, suggesting that innovation is a complex process involving several paradoxical activities and as a result will require an ambidextrous leader (Oluwafemi, Mitchelmore and Nikolopoulos, 2019). Literally, ambidexterity refers to the capability to write with both hands but when used in the context of management it explains the competence of an organisation to balance the opposing organisational learning activities of exploration and exploitation innovation (Gibson and Birkinshaw, 2004).
Explicitly, innovation typically involves creating and implementing ideas. However, generating creative ideas and the implementation of these ideas does not occur in a linear order. Rather, they occur extemporaneously in a constantly changing manner, thereby introducing paradoxes and tensions to the innovation process (Hunter, Thoroughgood, Myer and Ligon, 2011). These entire activities map onto ambidexterity ― the capability to maneuver complexities and balance opposing tendencies of exploration and exploitation. Exploration and exploitation are mutually inclusive innovation activities and are ubiquitous in all innovative undertakings regardless of whether a firm is more inclined to exploration innovation or exploitation innovation (Bagheri, 2017).
In light of this, innovation complexities and paradoxes require parallel leadership approaches (Andriopoulos and Lewis, 2010). Evidently, traditional models of leadership are deficient in capturing the dynamic nature of innovation and a single set of leadership behavior cannot foster innovation (Yukl, 2009).
Ambidextrous leadership theory proposes that to be able to drive innovation efficiently, leaders must demonstrate and constantly switch between opening and closing leadership behaviors. Opening leadership behavior is directed at increasing variance in employee behaviors to promote exploration innovation while closing leadership behavior is directed at decreasing variance in employee behaviors to promote exploitation innovation. By flexibly switching between opening and closing leadership behaviors based on changing requirements within the innovation process, leaders will promote innovation ambidexterity―simultaneous exploration and exploitation innovation behaviors in employees (Rosing Frese and Bausch, 2011). This theory represents a shift from stable or fixed leadership styles and recognises leadership flexibility as crucial to integrating the complementary leadership behaviors required to drive innovation.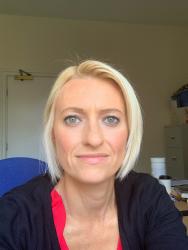 To this end, at Bangor Business School a research project led by Dr. Siwan Mitchelmore aimed at advancing knowledge on how SME leaders engage in ambidextrous leadership is underway. This is led by the need to better understand how to respond to the complexities of innovation and improve employee's innovative behaviors as well as overall business performance.
Siwan Mitchelmore (Senior Lecturer in Business and Management, Bangor Business School)
References
Andriopoulos, C., & Lewis, M. W. (2009). Exploitation-exploration tensions and organizational ambidexterity: Managing paradoxes of innovation. Organization science, 20(4), 696-717.
Bagheri, A. (2017). The impact of entrepreneurial leadership on innovation work behavior and opportunity recognition in high-technology SMEs. The Journal of High Technology Management Research, 28(2), 159-166.
Bagheri, M., Mitchelmore, S., Bamiatzi, V., & Nikolopoulos, K. (2018). Internationalization Orientation in SMEs: The Mediating Role of Technological Innovation. Journal of International Management.
Chen, Y., Tang, G., Jin, J., Xie, Q., &Li, J. (2014). CEOs' transformational leadership and product innovation performance: The roles of corporate entrepreneurship and technology orientation. Journal of Product Innovation Management, 4(31), 2–17.
Gibson, C.B. & Birkinshaw, J. (2004), "The antecedents, consequences, and mediating role of organizational ambidexterity", Academy of Management Journal, Vol. 47 No. 2, 209-226.
Hunter, S.T., Thoroughgood, C.N., Myer, A.T. & Ligon, G.S. (2011). Paradoxes of leading innovative endeavors: Summary, solutions, and future directions. Psychology of Aesthetics, creativity, and the arts, 5(1), 54.
Rosing, K., Frese, M., & Bausch, A. (2011). Explaining the heterogeneity of the leadership-innovation relationship: Ambidextrous leadership. The Leadership Quarterly, 22(5), 956–974.
Oluwafemi, T., Mitchelmore, S., & Nikolopoulos, K. (2019) Leading Innovation: Empirical Evidence for Ambidextrous Leadership from UK High-Tech SMEs
Journal of Business Research Journal of Business Research (forthcoming).
Yukl, G. A., & Mahsud, R. (2010). Why flexible and adaptive leadership is essential. Consulting Psychology Journal: Practice and Research, 62, 81–93.
Publication date: 31 October 2019