Director's Welcome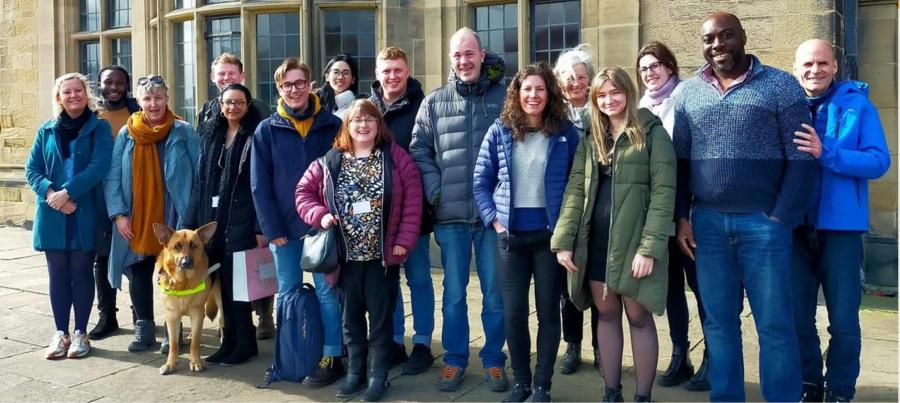 The cover for this Summer's newsletter of the Centre for Health Economics and Medicines Evaluation features PHERG, the Public Health and Prevention Economics Research Group, led by Professor Rhiannon Tudor Edwards, with members pictured above.
Rhiannon was named amongst a list of most important authors in health economics in a recent global bibliometric analysis of articles referring to health economics and published between 1975 and 2022 (Drummond, Jonsson, Coast, Donaldson, and Edwards). She was named among the top 5 most important health economists, and among the top 10 in terms of productivity. PHERG's research contributed to Bangor University being named amongst the top 10 most collaborative higher education institutions in health economics out of 1,723 institutions worldwide (see figure below).
As always, to keep up-to-date with our news and activities, follow us on Twitter @CHEMEBangor, @HughesDyfrig, @ProfRTEdwards
Professors Rhiannon Tudor Edwards & Dyfrig Hughes, CHEME co-directors
Research
Wales Active TraveL ReseArch ConSortium (ATLAS)
Dr Emily Holmes, Senior Research Fellow at CHEME, is one of seven founding members of the "Wales Active TraveL ReseArch ConSortium (ATLAS)". The Consortium aims to deliver a programme of research to support the modal shift towards active travel in Wales, for all. Our research considers the impact of active travel on 3 key interconnecting areas: health and wellbeing, environmental health and politics, and accessible Welsh landscapes.
Value of information and cost-effectiveness of screening for developmental dysplasia of the hip (VOICES-DDH)
Dr Catrin Plumpton, Lecturer in Pharmacoeconomics at CHEME, is Chief Investigator of VOICES-DDH. Developmental dysplasia of the hip (DDH) affects between 1 and 10 in 1,000 live births in the UK.
Detected early, DDH can be treated without surgical intervention, however late detections require surgery and are associated with poorer prognosis. In England and Wales hips are screened in newborn babies and again at 6-weeks, however the number of late detections remains high. Alternative screening programmes may reduce late detections and would also increase the number of hips treated, some of which may resolve naturally without treatment. The study will develop a decision analytic model and conduct a value of information analysis.
Medicines-related Teaching and Research
Dyfrig Hughes has led a working group within Bangor University to develop degree courses relating to medicines and prescribing. These include the initial steps towards accrediting an MPharm pharmacy
degree, a BSc degree in Pharmacology (first intake in September 2023), and a postgraduate module for healthcare professionals in Pharmacogenomics. These courses represent a new direction in the
development of Bangor University's medical and health-related teaching programmes, and bring opportunities for research concerning the safe, effective, and efficient use of medicines.
Antipodean collaborations
Research concerning medication adherence has led to Dyfrig Hughes collaborating with Dr Dan Wright and PhD student Klarissa Sinnappah at the University of Otago on developing tools to assess the risk of bias in adherence research; and with Dr Sophie Stocker and PhD student Toni Michael, University of Sydney on interventions to improve adherence to treatments for gout. An economic evaluation of the intervention is planned, to establish whether patient-centred point of care monitoring of urate, with feedback, can improve adherence to allopurinol.
News
Welsh Crucible 2023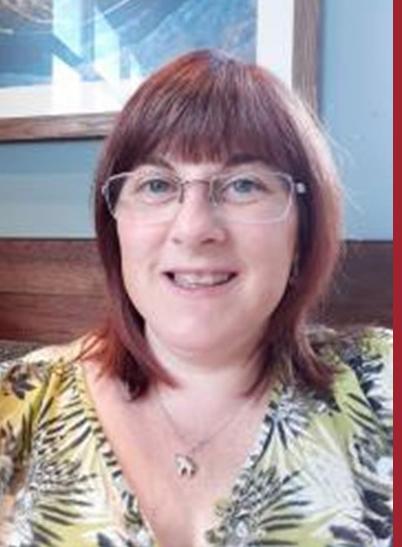 Dr Llinos Haf Spencer was selected to be a part of the Welsh Crucible 2023, which is a Professional Development platform for Future Research Leaders in Wales. Llinos said "It was a pleasure to meet the other Cruciblees and to share ideas and make important connections. I learnt about policy, the media and a lot more! The facilitator Vivienne Parry is an expert in linking ideas and people, and it was great to meet with Professor Catherine Green OBE, an Associate Professor in Chromosome Dynamics, University of Oxford who was involved in the development of the Oxford-AstraZeneca Covid-19 vaccine."
Welcoming the development of Rural Health Economics at Aberystwyth University
Rhiannon Tudor Edwards and Professor Deb Fitzsimmons met up with Professor Murray Smith, newly appointed Professor of Rural Health Economics at Aberystwyth University. This post has been funded jointly by Aberystwyth University, Hywel Dda University Health Board and Betsi Cadwaladr University Health Board.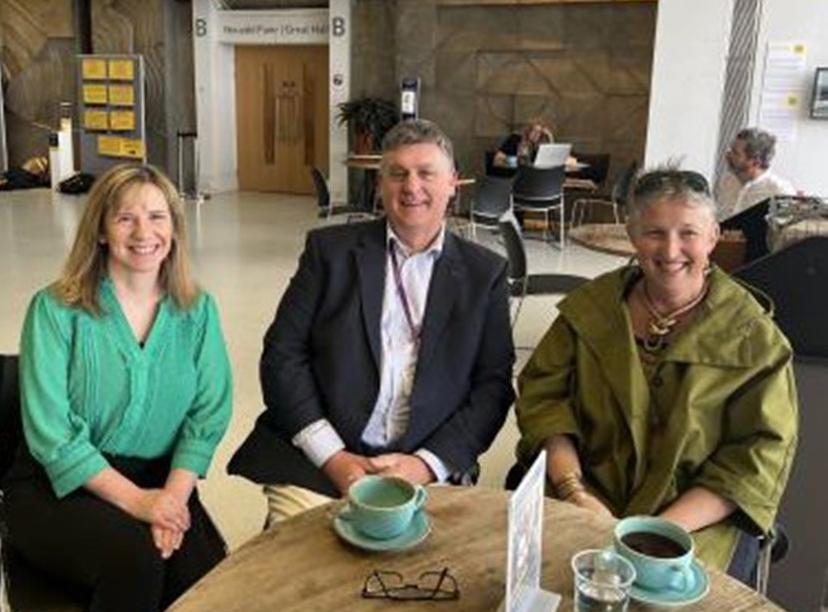 Citizens Advice on Prescription project – funded by NIHR
Rachel Granger and Rhiannon Tudor Edwards visited Citizens Advice in Speke, Liverpool to experience how data are being collected for the Citizens Advice on prescription project. With partners at the University of Liverpool, we are exploring the cost effectiveness of this programme that enables GPs right across Liverpool to refer patients to Citizens Advice for support and signposting to services such as debt
counselling, domestic violence support, addiction services and social prescribing. A specialised service for new mothers provides tailored support through the perinatal programme. This is an example of an economic evaluation of a complex intervention within a complex system.
Invest for health - Horizon Europe Project
Dr Holly Whiteley and Rhiannon Tudor Edwards attended the kick-off meeting of the Invest for Health project funded by Horizon Europe in Malmö, Sweden in February. This four year study brings together partners from across eight European countries to explore "Smart Capacitating Investment" in prevention to improve population health.
Introducing the Well-being and Well-becoming Wheel infographic in Malmö.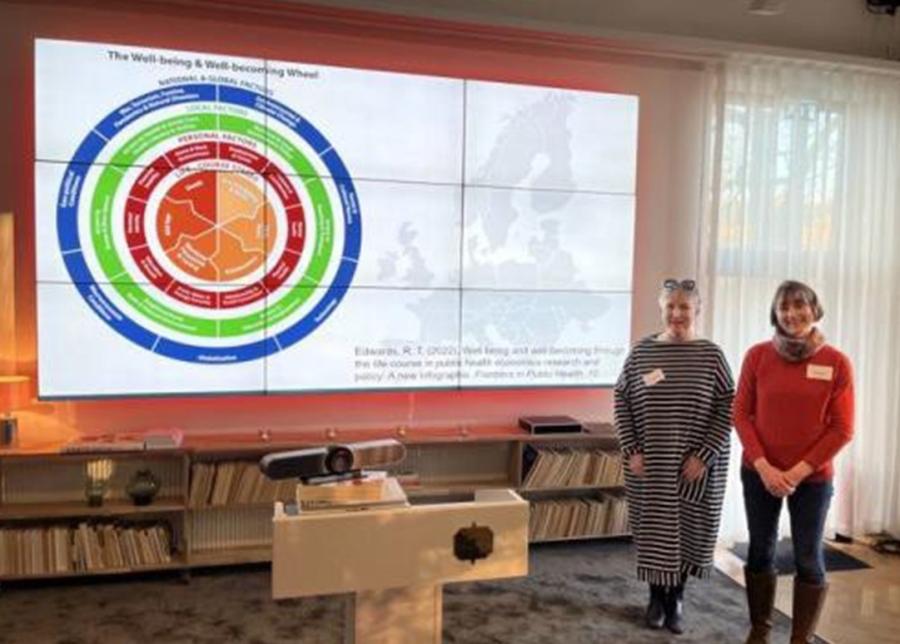 About People
Congratulations
Dr Huw Lloyd-Williams has been awarded his PhD. His PhD focussed on the economics of adverse childhood experiences (ACEs) and how these affect social mobility.
Dr Bethany Fern Anthony, a Research Officer at CHEME, has been awarded her PhD. Bethany's PhD thesis investigated the provision of general medical services by non-medical health professionals and allied health professionals. Bethany's thesis included two systematic reviews, a national survey, and a mixed methods study (comprising of a budget impact analysis and qualitative interviews) to explore role substitution in primary care.
New Staff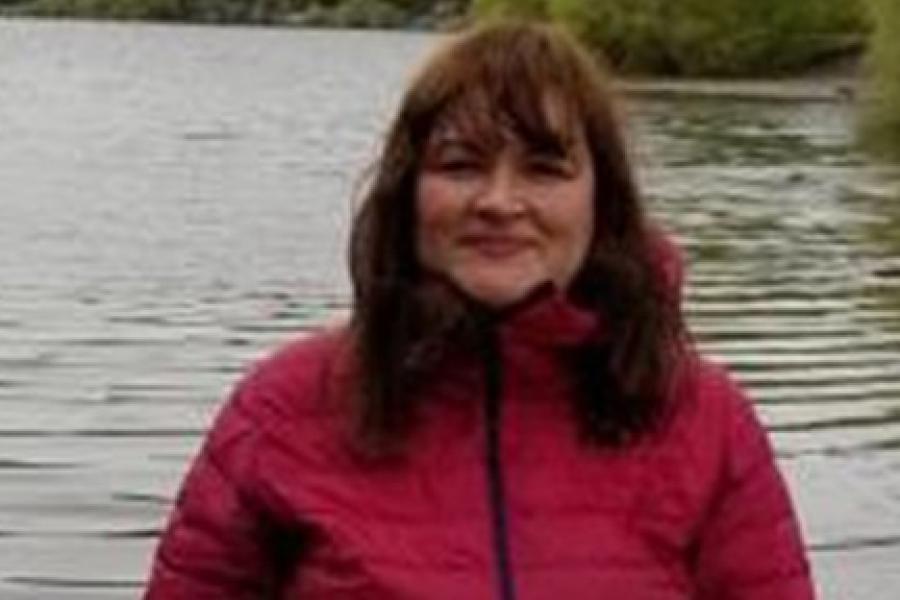 Hannah Hughes
Hannah has joined CHEME as a Research Project Support Officer, supporting Emily Holmes with projects such as patient centred benefit-risk assessment of treatment for colorectal liver metastases, and the AMR research interest group.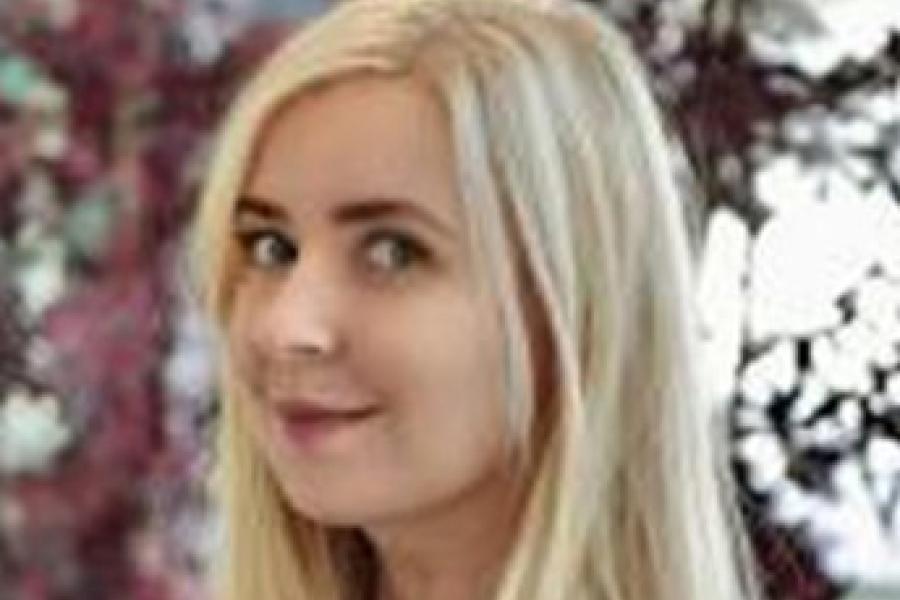 Sofie Roberts
Dr Sofie Roberts joined PHERG to enhance the group's research profile and impact activities.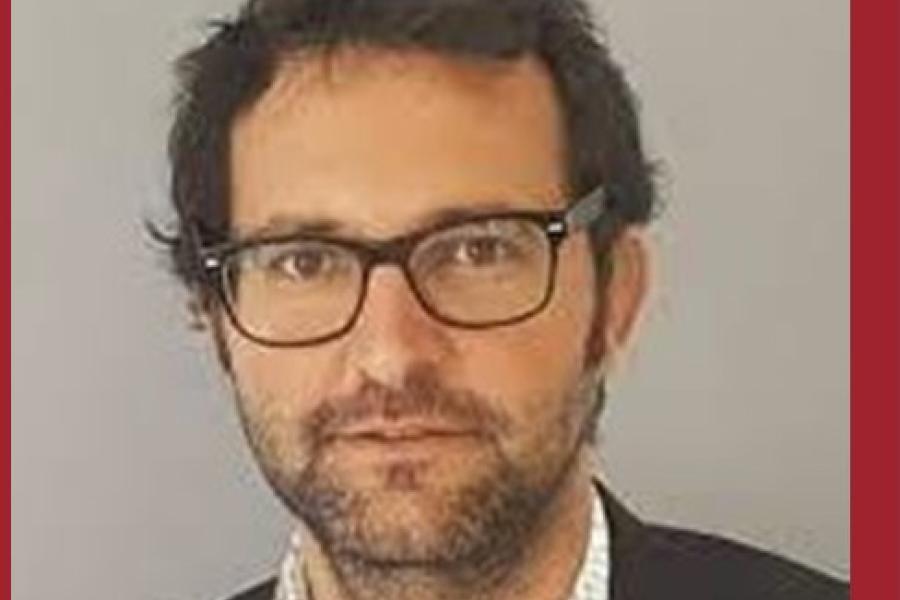 Yankier Pijeira Perez
Dr Yankier Pijeira Perez is continuing with us as a Research Officer in pharmacoeconomics following his PhD which concerns the challenges associated with the health technology assessment of conditionally-approved medicines.
Farewell
Au revoir to Dr Pippa Anderson who contributed to the Pharmaceutical Economics, Policy and Prescribing Research Group within CHEME; and to Dr Blanca Guizar Moran who leaves Bangor having supported Pippa on a project on the specialist commissioning of genomic services in Wales. We wish them both well in their future endeavours.
Recent Events / Conferences
Emily Holmes gave a presentation on opportunities for interdisciplinary research in the field of Antimicrobial Resistance, including the role of behavioural and health economics at the ONE Health Bangor launch event.
The International Society for Medication Adherence (ESPACOMP)
Emily Holmes, Catrin Plumpton, and Dyfrig Hughes delivered a workshop on Using Stated Preference Discrete Choice Experiments in Adherence Research, organised via the Annual Meeting of ESPACOMP.
6th Congress of the Hellenic Society of Gene Therapy and Regenerative Medicine
Dyfrig Hughes was invited to give a keynote presentation on the Economics of Advanced Therapy Medicinal Products in Athens.
Recent Publications
Granger R, Genn H, Tudor Edwards R. Health economics of health justice partnerships: A rapid review of the economic returns to
society of promoting access to legal advice. Frontiers in Public Health. 2022 Nov 15;10:1009964. doi:10.3389/ fpubh.2022.1009964.
Edwards RT. Well-being and well-becoming through the life-course in public health economics research and policy: A new infographic. Frontiers in Public Health. 2022 December 23;10. doi:10.3389/
fpubh.2022.1035260.
Weeks AD, Cunningham C, Taylor W, Rosala- Hallas A, Watt P, Bryning L, Ezeofor V, Cregan L, Hayden E, Lambert D, Bedwell C. A mixed method, phase 2 clinical evaluation of a novel device to treat postpartum
haemorrhage. European Journal of Obstetrics & Gynecology and Reproductive Biology. 2023;283:142-8. doi:10.1016/ j.ejogrb.2023.01.018.
Makanjuola A, Granger R, Pisavadia K, Edwards RT. Is lifestyle coaching a potential cost-effective intervention to address the backlog for mental health counselling? A Rapid Review. medRxiv. 2023 Jan.
doi:10.1101/2023.01.20.23284835.
Spencer LH, Hendry A, Makanjuola A, Anthony BF, Davies J, Pisavadia K, Hughes D, Fitzsimmons D, Wilkinson C, Edwards RT, Lewis R. What interventions or best practice are there to support people with Long
COVID, or similar post-viral conditions or conditions characterised by fatigue, to return to normal activities: a rapid review. medRxiv. 2023 Jan. doi:10.1101/2023.01.24.23284947.
Spencer LH, Lynch M, Thomas GM, Edwards RT. Intergenerational Deliberations for Long Term Sustainability. Challenges. 2023 Feb 11;14(1):11. doi:10.3390/challe14010011.
Spencer LH, Albustami M, Khanom A, Porter A, Naha G, Thomas RL, … Edwards RT. (2023). CYMELL Study: rapid review of the evidence. Study protocol PROSPERO. Feb 2023. Available at: https://
www.crd.york.ac.uk/prospero/display_record.php?RecordID=399283v.
Casswell EJ, Cro S, Cornelius VR, Banerjee PJ, Zvobgo TM, Edwards RT, Ezeofor V, Anthony B, Shahid SM, Bunce C, Kelly J. Randomised controlled trial of adjunctive triamcinolone acetonide in eyes undergoing vitreoretinal surgery following open globe trauma: The ASCOT study. British Journal of Ophthalmology. 2023 Feb 27. doi:10.1136/ bjo-2022-322787.
Anthony BF, Disbeschl S, Goulden N,Hendry A, Hiscock J, Hoare Z, Roberts J, Rose J, Surgey A, Williams NH, Walker D. Earlier cancer diagnosis in primary care: a feasibility economic analysis of ThinkCancer! BJGP open. 2023 Mar 1;7(1). doi:10.3399/bjgpo.2022.0130.
Edwards RT, Ezeofor V, Bryning L, Anthony BF, Charles JM, Weeks A. Prevention of postpartum haemorrhage: Economic evaluation of the novel butterfly device in a UK setting. European Journal of Obstetrics & Gynecology and Reproductive Biology. 2023 Apr 1;283:149-57. doi:10.1016/ j.ejogrb.2023.02.020.
Al-Najjar N, Bray L, Carter B, Castle AP, Collingwood A, Cook G, Crudgington H, Currier J, Dietz KC, Hardy WAS, Hiscock H, Hughes D, Morris C, Roberts D, Rouncefield-Swales A, Saron H, Spowart C, Stibbs-Eaton L, Tudur Smith C, Watson V, Whittle L, Wiggs L, Wood E, Gringras P, Pal DK. Changing Agendas on Sleep, Treatment and Learning in Epilepsy (CASTLE) Sleep-E: a protocol for a randomised controlled trial comparing an online behavioural sleep intervention with standard care in children with Rolandic epilepsy. BMJ Open. 2023 Mar 10;13(3):e065769. doi:10.1136/ bmjopen-2022-065769.
Jorgensen A, Orrell C, Waitt C, Toh C-H, Sekaggya C, Hughes D, Allen E, Okello E, Tatz G, Culeddu G, Asiimwe IG, Semakula JR, Mouton JP, Cohen K, Blockman M, Lamorde M, Pirmohamed M. A "bundle of care" to improve anticoagulation control in patients receiving warfarin in Uganda and South Africa: Protocol for an Implementation Study. Journal of Medical Internet Research. doi:10.2196/ preprints.46710.
Subbe C, Hughes DA, Lewis S, Holmes EA, Kalkman C, So R, Tranka S, Welch J. Value of improving patient safety: health economic considerations for rapid response systems- a rapid review of the literature and expert round table. BMJ Open. 2023 Apr 17;13 (4):e065819. doi:10.1136/bmjopen-2022- 065819.
Wright DFB, Sinnappah KA, Hughes DA. Medication adherence research comes of age. Br J Clin Pharmacol. 2023 Apr 10. doi:10.1111/bcp.15722.
Granger R, Kubis HP. Too much is too much: Influence of former stress levels on food craving and weight gain during the COVID-19 period. Plos one. 2023 Apr 27;18(4):e0277856. doi:10.1371/
journal.pone.0277856.
Spencer LH, Hendry A, Makanjuola A, Pisavadia K, Albustami M, Anthony B, Wilkinson C, Fitzsimmons D, Hughes D, Edwards RT, Lewis R. What is the effectiveness and cost-effectiveness of interventions in reducing the harms for children and young people who have been exposed to domestic violence or abuse: a rapid review. medRxiv. 2023 May. doi:10.1101/2023.05.10.23289781.
Noble AJ, Dixon P, Mathieson A, Ridsdale L, Morgan M, McKinlay A, Dickson J, Goodacre S, Jackson M, Morris B, Hughes D, Marson T, Holmes E. Developing feasible person-centred care alternatives to emergency department responses for adults with epilepsy: a discrete choice analysis mixed methods study. 2023 Health and Social Care Delivery Research.Available at: https://livrepository.liverpool.ac.uk/3170849/
Civic Engagement
Pharmacogeonomics
Dyfrig Hughes presented at a Wales Gene Park public engagement event on whether genetic testing helps make medicines safer. This summarised the latest developments in making pharmacogenomics tests available in Wales, via the National Pharmacogenomics Group which Dyfrig chairs.
New medicines in North Wales
Eifiona Wood and Dyfrig Hughes are members of BCUHB's AWMSG and NICE Impact Assessment Group. The group assesses all appraised medicines for their budgetary and service organisational impacts, and advises the Clinical Effectiveness Group, the NICE Assurance Group and the Drug & Therapeutics Group on patient access to new treatments.
Health economics of hospice care in North Wales
Llinos Haf Spencer, Kalpa Pisavadia and Jacob Davies have been working with Rhiannon Tudor Edwards on an analysis of hospice funding in North Wales and a forecasting of hospice bed requirements
across Wales. We have been working closely with St David's Hospice.
Contact Us
01248 382153
Twitter: @CHEMEBangor
Centre for Health Economics & Medicines Evaluation (CHEME), Ardudwy, Bangor University, Bangor, Gwynedd LL57 2PZ