'A whistle-stop tour around the coast' Miranda Krestovnikoff
The next NRN-LCEE public lecture is by Miranda Krestovnikoff, who will give a behind the scenes view on some of the best stories she has filmed for the BBC series "COAST" and "The One Show" and Channel Four's "Wreck Detectives":
'A Whistle-Stop Tour around the Coast'
In this lecture, Miranda Krestovnikoff takes the audience around the UK coastline starting from her home in Bristol - around the Welsh coast, across to Northern and Southern Ireland, the Western Isles and Scotland, down the east coast and back along the south coast, before returning back home safe and dry! This tour takes in some of the best stories she has filmed for the BBC series "COAST" and "The One Show" and Channel Four's "Wreck Detectives". She gives a behind the scenes view on how some of the items are filmed and what happens when it all goes wrong!
Date, Time & Location:
Wednesday 31 January
17.00: Free drinks reception, Lecture Theatre PL2
17:30: Public lecture, Pontio PL5
Both the reception and lecture take place in PONTIO Arts Centre Deiniol Rd, Bangor LL57 2TQ
This lecture is free to attend but registration in advance is mandatory. You can get tickets here PONTIO website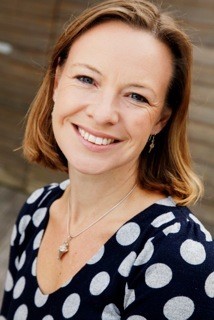 Biologist and trained diver, Miranda Krestovnikoff is a resident wildlife expert on BBC One's The One Show, having presented natural history stories from all around the country for the last six years. She is a regular on BBC One's Inside Out and one of the original members of the Coast team exploring Great Britain's shoreline from top to toe, revealing fascinating tales of marine life. Miranda is also busy on radio with contributions to BBC Radio 4's Costing the Earth, Living World and Tweet of the Day. She regularly writes articles on tourism and leisure for national newspapers and magazines and is the author of two books.
Her enthusiastic style and extensive knowledge of wildlife, diving, conservation and environmental issues make Miranda a popular choice as host and guest speaker for many organisations including the National Geographical Society, the Royal Scottish Geographical Society and the UK and Scottish Dive shows. She enjoys motivating young people to share her love for nature and the environment, visiting schools, universities and clubs. Recently, she hosted the London launch of Love your National Parks.
Miranda is currently President of the Royal Society for the Protection of Birds, Patron of Whale and Dolphin Conservation, Patron of Alderney Wildlife Trust, Founding Friend of the Canal & River Trust and heavily involved with other charities including The National Trust, The Wildfowl & Wetlands Trust, The Marine Conservation Society and Sustrans.
Publication date: 21 December 2017