BFWG (British Federation of Women Graduates) Scholarships 2017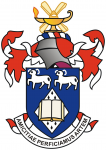 BFWG (British Federation of Women Graduates) founded in 1907
BFWG awards scholarships annually to women studying for doctorates at British universities. Whilst described as Scholarships, these awards are in effect prizes for outstanding academic excellence as determined from information given on application forms, in referee reports and, for shortlisted candidates, at interview. Awards are given out in early autumn (October/November) of the relevant year and awards usually range between £2,500 and £6,000.
The 2017 BFWG scholarships competition is now open.
The closing date for applications is Friday, 24th March 2017
Please go to www.bfwg.org.uk and look under Scholarships to find out details of the application process and of eligibility. The competition is open to women doctoral students (PhD, DPhil or equivalent) at British universities (not Northern Ireland) who began full time doctoral studies between September 1st 2014 and October 31st 2015 (or the part time equivalent) are eligible to apply and who will not be submitting their thesis before the end of February 2018.
In 2012 we celebrated one hundred years since BFWG (originally the British Federation of University Women) first gave an award to a woman postgraduate to support her research. Now in our second century of award-giving, we look forward each year to the variety and quality of the applications we receive.
Go to our webpages www.bfwg.org.uk for further details.
Further queries should be addressed to awardsqueries@bfwg.org.uk
Publication date: 27 February 2017