IP for Research Workshop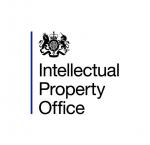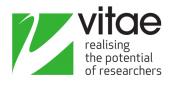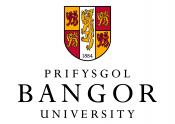 Background
Vitae and the Intellectual Property Office (IPO) are delighted to be partnering on the development of 'IP for Research' workshops. These workshops aim to increase the Intellectual Property (IP) knowledge and skills of doctoral and early career researchers and facilitate relationships within institutions to support the management and development of IP.
Each interactive one-day workshop will be tailored to the institution and delivered by an expert with contributions from local staff and relevant services, such as technology transfer offices. More details: https://www.vitae.ac.uk/events/ip-for-research-pilot-workshops
Workshop programme & Booking
Bangor University will be hosting this workshop in April. This programme has been designed for early career researchers and PhD candidates. Participants are required to book on to the course via the link below.
The programme is for a maximum of 30 participants.
https://www.vitae.ac.uk/events/ip-for-research-pilot-workshops/booking-form-Bangor
They are also required to participate in a post course evaluation immediately and at 3 months. Vitae will contact them directly about this. The trainer for the event will be Kevin Byron with contributions from Bangor's Research, Innovation and Impact Office.
Date & Venue: Tuesday 2nd April 2019, 10.30 am – 3.30 pm, Dinorwig, Neuadd Reichel, Bangor University, Ffriddoedd Road, LL57 2TR (Lunch will be provided)
Agenda
Introduction
Overview of Intellectual Property

Background to the Intellectual Property Office (IPO)

Why IP is important to researchers
Copyright
Patents
Design
Trademarks
Commercialisation of IP within research projects
Bangor University IP policy and processes
Role of the Technology Transfer Office (TTO) and their support of research projects
Case Studies – Bangor and other universities
*Intellectual Property Office is an operating name of the Patent Office
Vitae and its membership programme are managed by the Careers Research and Advisory Centre (CRAC) Limited, an independent registered charity. Vitae, © The Careers Research and Advisory Centre (CRAC) Limited
Publication date: 15 February 2019