New research as tech companies get emotional
Games, smart TVs, phones and social networks that analyse and respond to user's emotions will be the subject of new research by a senior lecturer a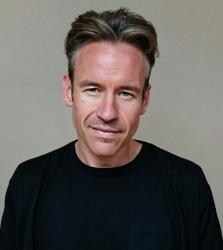 t Bangor University.
Dr Andrew McStay from the School of Creative Studies and Media has won a £166,000 grant to research into media and technology companies that collect electronic data about our emotions.
Companies have increasingly been collecting this data in order to understand user's responses to their brands, advertising and political messages.
The funding by the Arts and Humanities Research Council will begin in September and end in 2017.
Dr McStay said part of the aim of the research was to discover "how comfortable are we with having emotions 'mined', even if they are not personally identifiable?"
"It's not just what we say, but how say it – for instance, through smartphone voice analysis," he says.
"The capacity for emergent technologies to sense, interpret and act on our emotional states is, socially speaking, a significant development because it involves a deep level of intimacy with human life."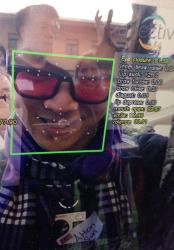 Mood music
One way companies have been collecting information about customer's emotions, he says, is via social networks that sense the mood of online conversations and postings.
Other examples would be game consoles and wearable gadgets that watch the user and measure their pulses, and online music that respond to moods.
"Stakeholders in the study, such as regulators, companies, and NGOs, are willing to engage with academics not just in the short term, but the long term too," he said.
"The aim is that we can come to socially sensible and aware decisions about nascent developments in empathic media."
Early days
The intention is to explore these developments from a range of perspectives and nurture relations with technologists, businesses, regulat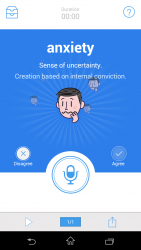 ors and non-governmental organisations (NGOs) interested in this topic.
The project will consider the cultural, industrial, media and regulatory implications of empathic media, how it may engender new textual experiences, and social goods as well as social harms.
Dr McStay will do this through semi-structured interviews to understand the perspectives of industry (advertising, digital media, entertainment, health, sports, telecommunications, textiles and clothing), regulatory bodies (UK and European) and NGOs interested in privacy.
Although this project will diagnose and understand the relationship between human emotion and media technologies, a key objective is to initiate dialogue with non-academic stakeholders.
"We are in early days of empathic media, or the technical tracing of human emotional life, and it is paramount that there is an open flow of communication between academics studying these developments, and business, regulatory and NGO sectors," said Dr McStay.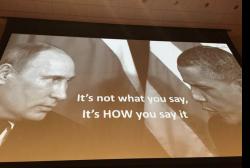 Dr McStay hopes to write a book and two academic papers based on his findings, but also to make his key findings available in engaging and accessible language for dissemination to a broad audience.
Publication date: 1 June 2015