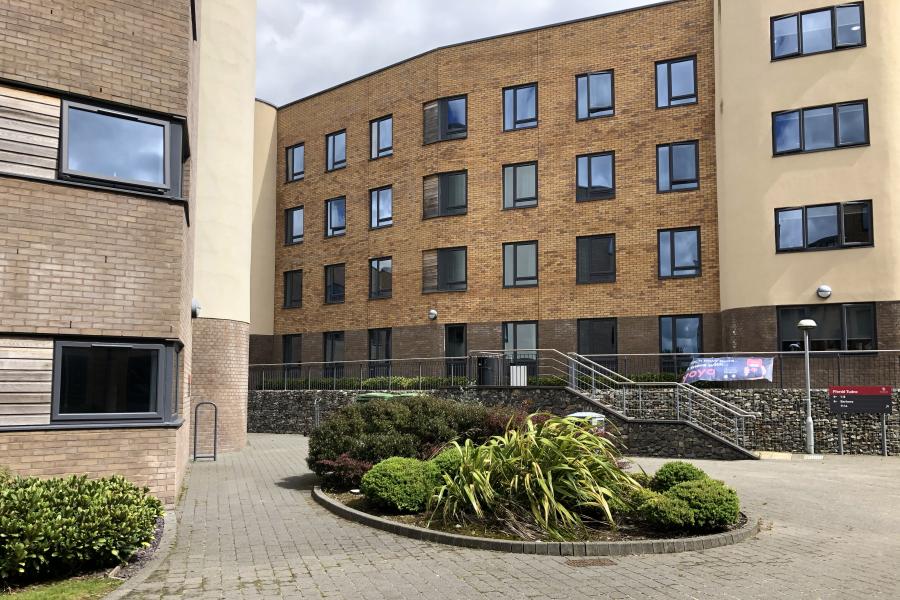 Our Halls of Residence
We have top rated halls at Bangor which are all self-catering. Most of you will also have your own private bathroom as most halls are en-suite. All bills are included in the price except for your TV license and you'll even get free gym membership too.  
In Halls that have shared bathrooms, it usually means that you'll be sharing with up to 5 people. In most halls, you'll be sharing a kitchen with other students and you'll have a cooker, microwave, toaster, kettle, fridge and freezer. All you need to bring with you are your own plates, pots and pans.  
If you've been warned not to take your dirty clothes back home, don't worry there's usually a launderette on-site or nearby.  
Living at Home
If you're studying close to home, you can choose to live at home and travel into the university for lectures and seminars. Many students decide to move into university halls despite only being a short drive away from home so that they can embrace the social side of student life.  
Private Accommodation
If you prefer to find your own place, Student Services at Bangor can guide you through the process and offer you help and advice on finding a place to live.