Mikołaj Michał Nawrot, won the University's Enterprise Excellence Award 2023 which is awarded to only one student at Bangor University by the employability service for outstanding development of enterprise skills throughout their university experience.
Michał has now created Synargize, a consultancy which will work with companies using an academic and evidence-based approach to help them scientifically drive sales through the technological marketing techniques that they use.
Arriving in the UK with his family as a teenager, Michał had been working in hospitality until the pandemic struck, when he saw that he had an opportunity to follow his dream and study psychology at Bangor University.

Having toyed with the idea of forming a business in the summer between his second and third years, on entering his third year, Michał decided to take full advantage of all the entrepreneurial support and activities offered by Bangor University.
He led a project team in the university's innovative Enterprise by Design/ BUILT competition. The competition sees multidisciplinary teams of students working alongside national and international business advisors to solve real industrial or commercial challenges. Michał's Enterprise by Design team partnered with a local farm to extend the ways they could interact with their customers.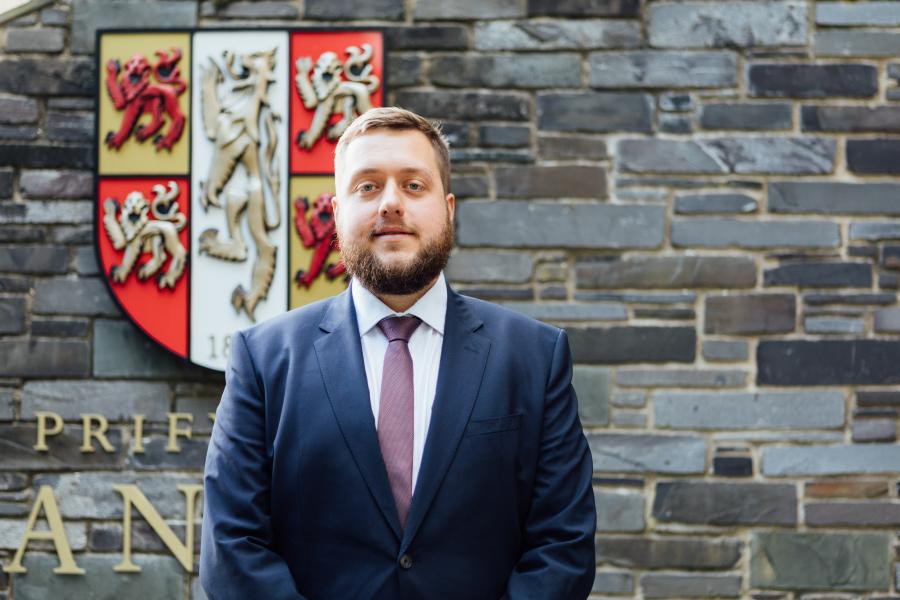 Michał mentioned:
''Being part of Enterprise by Design/BUILT has been a great opportunity to meet peers with a similar entrepreneurial mentality from the business and engineering schools. We had the honour of being mentored by experts in many industries and this has been an invaluable experience to enhance my leadership skills.''
Since forming his business, Michał has also received support from Bangor University through its involvement in the psychology strand  of the Celtic Advanced Life Science Innovation Network (CALIN) a large-scale European-funded research network.  He  also received support from the University's B-Enterprising team and Enterprise Fund which is partly funded by Santander Universities.
''B-Enterprising at Bangor University has a fantastic team who are constantly making resources available to support students in their entrepreneurial ventures. Additionally, being part of project CALIN has provided the scope for a research and evidence-based approach to my business,'' he added.
Planning to add a marketing masters level degree to his qualifications, Michał sees how his understanding of psychology can help him to work with companies to adopt innovative solutions.

Michał was pleased to be accepted to study at Bangor less than 10 years since arriving in Britain. He really appreciates the University's location between the mountains of Eryri and the sea.  He added,
As well as being in a fantastic location, the University is really rooted in the local community, and I really enjoyed the opportunities to work with and get to know some really knowledgeable local businesses.''