As a young man with intellectual disability, Paul has valuable insights which he shares with the University's Nursing students. Paul is the only person in the UK in this unique role.

Asked about his role, Paul said,

"I contacted the University as it was something I hadn't done before, to see what happens. I had a meeting and now I talk to students. I like being an Honorary lecturer, I get to go to seminars and I am going to a Conference on Learning Disability next year, and next time I will present at a conference for LD students, which will be a new experience.

I think it's important to help students to understand better how someone like me sees the world. It's important that nurses can see how it's different. Adult nursing student will treat everyone, I spoke to them and Learning Disability student- so that all adult nurses can understand better.

I like meeting students, they ask questions, they interrupt and follow me on social media to say thank you for coming in and for your public speaking."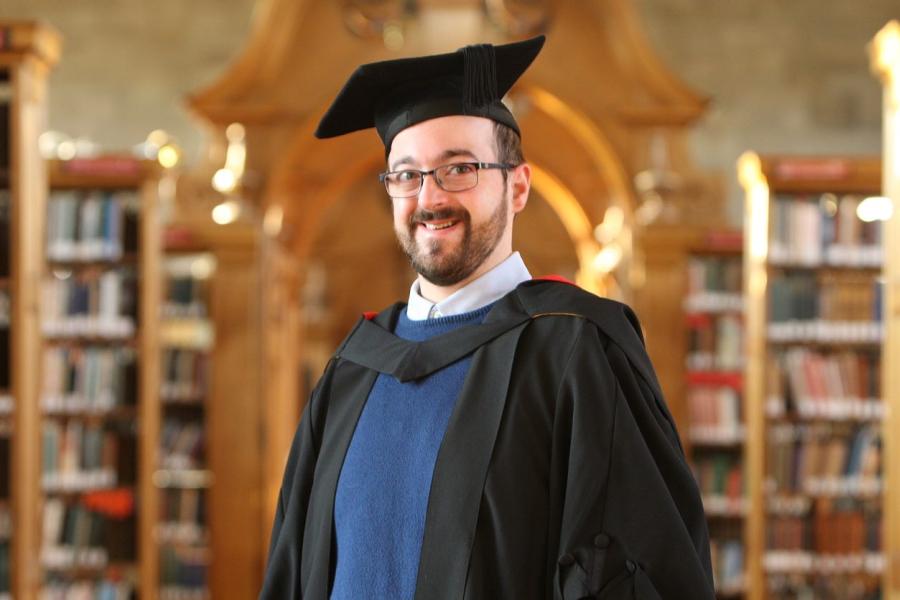 Dr Jason Michael Devereux, Lecturer in Healthcare Sciences (Learning Disability) explained the background, saying,

"Paul has been contributing to the teaching for our nursing students for a few years. He began working with me on sessions where we would teach all our students about what it might be like to go to hospital if you have an intellectual impairment. These sessions were extremely well received by the students.

Since then, he has increased his input, and works with several colleagues, teaching mental health and learning disability nursing students about his mental health experience and also teaches in clinical simulation sessions across all four fields of nursing."

Dr Elizabeth Mason, Head of the School of Medical and Health Sciences added:

"The lived experience of a learning disability is a very valuable learning experience for our students. Paul's contribution is significant in the sense that he speaks to the importance of treating all people equally and with dignity when they receive health care, whilst emphasising the importance of communication and acceptance of diversity."

In addition to teaching, Paul takes part in and makes valued contributions to a number of other activities within the School.