Volunteering in Ukraine with Teams4U, March 2023
To be seen and loved. Two simple words, yet, that's the vision of the director of Magala children's home in Chernivtsi, Ukraine.  Her hope is that the children with a learning disability at Magala are seen, recognised and that all children have a right to live their best life and everyone is entitled to love. For two months Olga has been the new director at Magala, and with her first salary she bought a large colourful banner and placed it on the outside wall of the home for all to see that the children are there, are an integral and visible part of society. This is the glimmer of hope I saw in my second trip to volunteer in Ukraine with the charity Teams4U.  This time I had the privilege of lead a team of four learning disability nurses from Wales and Cornwall.  Flying to Suceava in Romania and welcomed by the University there who helped us cross the border on foot to Ukraine safely. Walking across the land between the two countries was quiet and eerie. Different from my first trip (July 2022) where the bustle of women holding their children tightly and their plastic bags of belongings remains etched in my memory.  Trucks waiting to cross in both directions were still there, with a 15-mile queue of lorries as they only allow 10 to cross daily.  The wait is long, and the food and resources take time to reach their destination.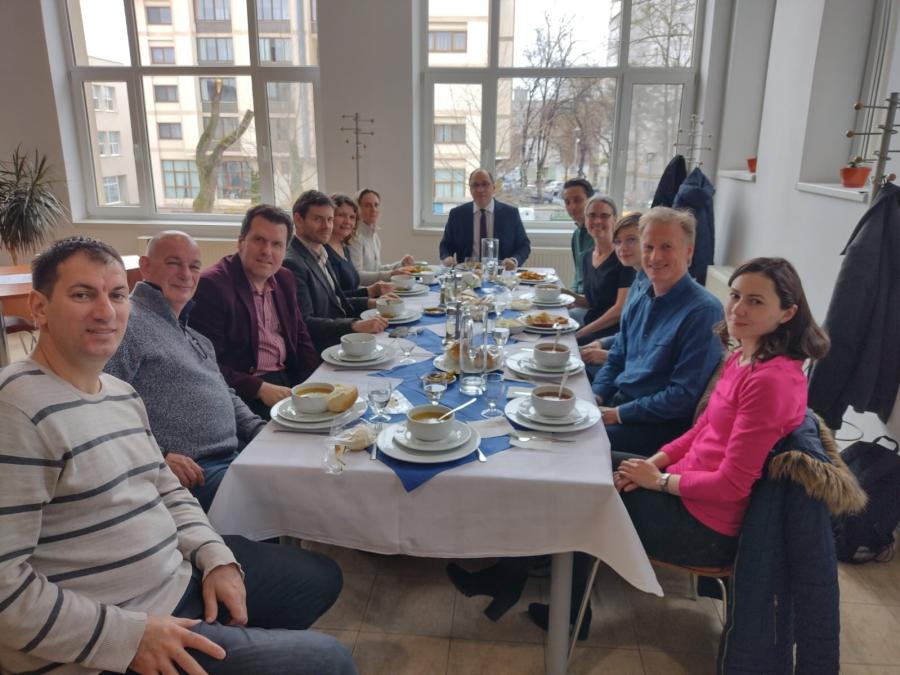 The purpose of our visit was to spend time to get to know the children with learning disability and the staff at Magala; offering them practical support as learning disability nurses, but also offering our time as individuals to make a difference to one moment of one child's life while we were there. Sometimes one must focus on these small magical moments because the horror of the bigger picture is overwhelming. A boy called Mykola (a name meaning victory of the people) sat patiently and silent everyday, saying one word over and over; "ходить (khodit)", walk.  And as it was, every time I was next to him, we walked, sang, chatted in Welsh and Russian/English/Ukrainian through the translator. Mykola's laughter was infectious, his charming voice hitting every note perfectly. He held my hand firmly and we walked as one.  There are 52 children in the home, 42 have been resettled from the war-zone of Donbas, and the home is preparing for a further 12 children. Life goes on, staff and resources are scarce and they live everyday hearing sirens that notify them of missiles in the area.  During our visit we heard 3 sirens each day, no one ran for shelter. There was nowhere to go and it would have been an impossible task for so few staff to help all the children to go to a safe shelter.  By getting to know the people of Chernivtsi, they describe themselves as 'adaptable' with the ability to change and cope, and strongly believe in their rights as a country.  Thus, the least we can do is stand with them.  It's been a year since the beginning of the war, we rarely hear nor see on the news the impact of the war on individuals, families or the communities in Ukraine. But they are people just like us, wanting to live their best life.  I hope for a peaceful end to the war soon.  Teams4U continue the work in Ukraine, and all donations are gratefully received: https://teams4u.com/365-days-in-ukraine/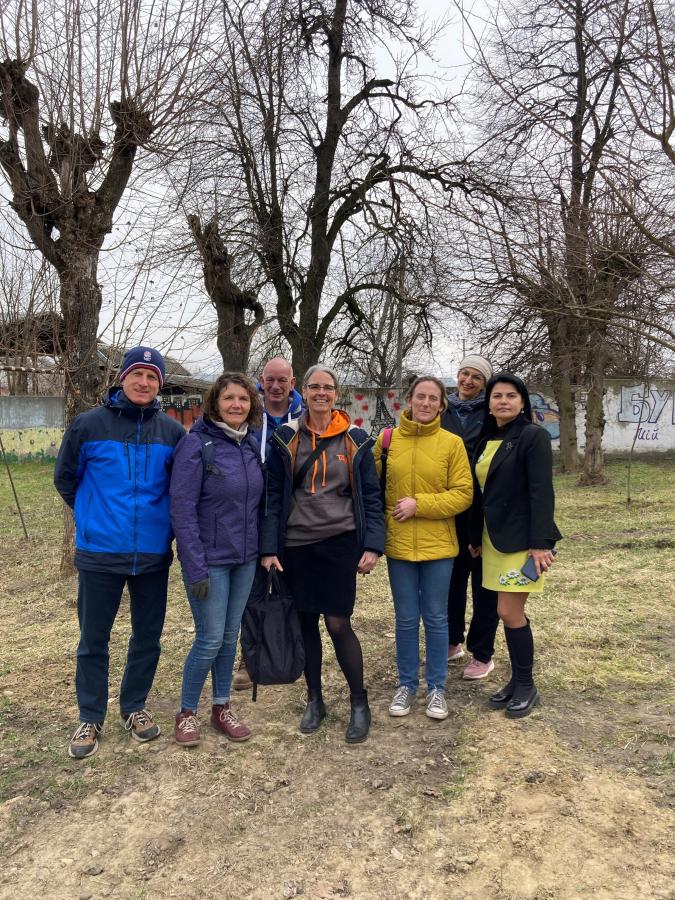 Spending our last day in Romania, we had the opportunity to visit a home for children and young people with learning disability that receive charitable donations. It was great to hear the laughter of the children having fun and hearing the staffs' desire to improve services.  We also received a warm welcome from the staff at Ștefan cel Mare University of Suceava. On visiting the Faculty of Medicine and Biological Sciences we joined a lecture on anatomy, a practical skills session with second year nursing students and met the Head of Faculty and lecturing staff over lunch. The faculty is at the beginning of their healthcare teaching journey and as lecturers must have a doctorate, there are currently few nurses contributing to the teaching and learning of nurses. There is certainly an opportunity to collaborate, and I look forward to continuing our discussions in the future.  It is a welcoming university that has opened its doors and accommodation to the Ukrainian people, the lecturers give their time to humanitarian work daily, and this is commendable.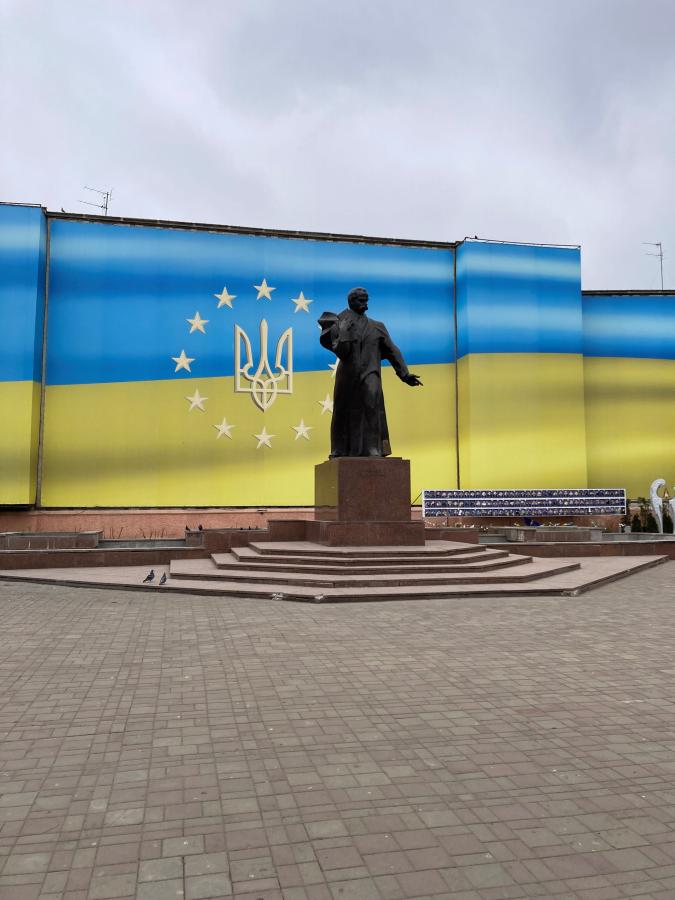 This journey will stay in my memory and my heart.  My thanks go to the individuals I met for their willingness to share their harrowing experiences of living every day under the siege of war. But most of all, I thank the children with learning disability for their unconditional welcome, smiles and energy, it was a privilege to be in their company. They will not be forgotten and we'll continue to support the children and ensure they are seen and loved.