Introduction
Welcome
It is at the base of many meditational practices. We can also learn to focus our attention this way in daily life.
Research shows it can increase health and well-being.
We can engage our attention mindfully by 'coming to our senses: sight, smell, sound, taste and body sensation.
Take your time following a mindfulness trail (15-20 mins blue trail) or (45-60 mins orange trail) focussing on
your senses as a way of bringing your attention to the present.
Aim to be patient with yourself on your mindful walk. You may find your mind seems determined to be anywhere else rather than in the present.
Simply use the waymarkers to bring your attention back for some mindful moments.
Mindfulness means paying attention to what is happening when it is happening.
Mindfulness trail Map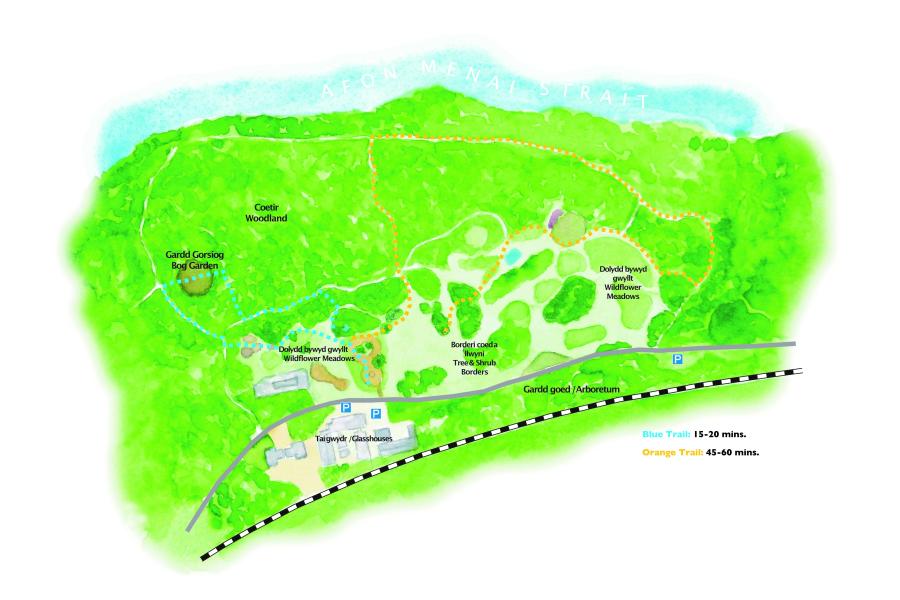 Audio guides for trails
Audio Trails are coming soon