An update from Rebecca Crane, CMRP Director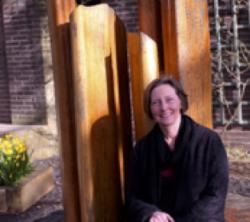 The last teaching weekend for our Masters students has just taken place, and spring is turning into the fullness of summer. So many of the rhythms of the life of CMRP's work here in Bangor University are continuing. Simultaneously we are moving through a year of significant transition. I have written about the direction of travel in a previous blog. All that I wrote about there is happening….our Continuing Personal and Professional Development (CPPD) programme will be licensed by the university to be delivered within the context of the Mindfulness Network (MN). The MN is now fully constituted as a charity. It will have three arms of activities – delivery of retreats, provision of a mindfulness supervision service, and this new and separate area of activity related to delivery of Bangor University's CPPD programme. This will include all the ingredients for the Teacher Training Pathway (TTP), except the final assessment of competence module which will continue to be delivered within the context of the university. As I write, we are working with lawyers to finalise the license agreement which will pave the way for the transition to be fully formalised.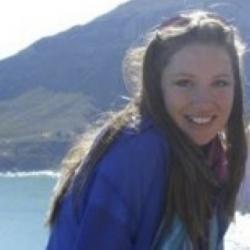 We are delighted to welcome Dr Sophie Sansom who is the new lead for our TTP within the MN. We are also in process with appointing a TTP coordinator/administrator and a general administrator. Sophie is a mindfulness teacher and trainer and much of her work has focused on young people and staff in schools. Her PhD explored features of mindfulness training in both secular and comparative religious contexts. Sophie has a particular interest in supporting the growth of community in the field and is the founder of SiTT (support for integrity in teaching and training), a peer-led community of mindfulness teachers, trainers and trainees that support one another to meet ongoing good practice guidelines at monthly meetings, community days and other events.
On a personal level it has been a strong practice this year to be moving through so much change and uncertainty. There have been poignant, stressful and difficult moments within it all. However, in this moment, I strongly sense that this new chapter for our work has all the ingredients that are needed to enable it to maintain its depth and integrity – and critically to be sustainable. We will continue to be linked to the university and to the academic context for this work, whilst having greater degrees of freedom to flex the work in ways that are responsive to the moment.
So our work continues to unfold…if you are interested in joining either our Masters or our CPPD training programme do go to our website where you will find details of our ongoing programmes. If you would like to hear more about training options and routes come to our open day on Saturday 21st June in Bangor – or you can join one of our Zoom online open sessions if this is more convenient. See here for details.
In the transitionary and turbulent social context for our time it is becoming clearer that it is important to invest in enabling individuals to develop qualities of the mind and heart. We need a range of methodologies which enable compassion, love and wisdom to become our defaults, rather than polarisation and self-protection. One inspiration for me is the work of Joanna Macy – she speaks powerfully of finding ways to proactively join the turning of our world towards connection and sustainability. For each of us the way we contribute to this greater movement is different, but my experience of sensing myself as a part of something much bigger empowers me to feel that any contribution I can make is of value to the whole. Much gratitude to you all for the parts you are playing in the whole!
As we continue to move through this transition please continue to be in touch with us – particularly if you have questions, or are unsure about arrangements that affect you.
Warm regards
Rebecca Crane
Publication date: 11 June 2018