Creating a Conference by Rebecca Crane
In early July the Centre for Mindfulness Research and Practice (CMRP) at Bangor University are hosting our biennial conference in Chester, We are greatly looking forward to gathering with many of you at this event. The programme is hugely rich with a range of speakers and workshop leaders who are engaged in pioneering work in the field of mindfulness and compassion.
The overarching title is Mindfulness in Society. This embodies for us the aspiration behind all CMRP's work – the potential for kindly awareness to be more deeply rooted in our mainstream institutions, with contemplative practice as a methodology to support this. Each conference we bring the programme into being by looking for themes that are particularly current within this.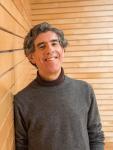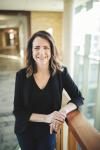 Richie Davidson and Larissa Duncan from the Centre for Healthy Minds in University of Wisconsin Madison, will in different ways speak to and represent the themes of mindfulness across the life span. This segues from our 2016 Children and Families conference in which the theme emerged of the potential to influence intergenerational patterns. On the first main conference day there will be a thread of sessions on mindfulness with families and young people. Richie (who will join by video link) on the Monday evening, has pioneered the field of contemplative neuroscience and is a landmark figure in our field.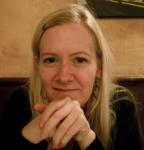 One aspect raised by the recent media concern about mindfulness is the potential for mindfulness to cause harm. This is an important area to attend to and until recently there had been little focus on it. Willoughby Britton of Brown University is conducting systematic research on risks associated with mindfulness and through this, is developing resources for mindfulness teachers to enable them to be more equipped to prevent and respond to adverse reactions. Willoughby will offer a keynote and then a daylong workshop on the final day of the conference sharing in a training format the insights from her research. Our field is still young and these issues are important to attend to in research and in practice. I would go as far as to say that her work is important for every practising mindfulness teacher to pay engage with.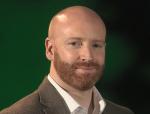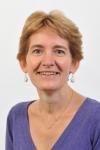 Another strong theme and conversation in the field is that of accessibility and diversity. More broadly, it is of course a critical question and concern of our time. How do the benefits and privileges that are routine for so many of us become available to those who are currently living at the margins? What do we not see? What do we not know that we don't know? How can we expand our cultural sensitivities to enable the work we do to have wider availability? Ross White and Kate Malleson are offering a daylong workshop on the first day of the conference on this theme, which will include, in the afternoon, presentations from colleagues who are offering mindfulness within hard to reach populations.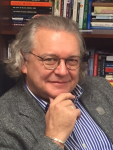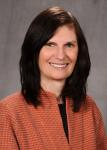 Don McCown and Diane Reibel will also hold a daylong workshop on the last day of the conference on teaching mindfulness in the international context – this day will offer us windows into the cultural adaptations that colleagues in their local contexts are making and will give us space to step back and consider how these principles can be applied to our own teaching contexts.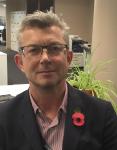 Gregor Henderson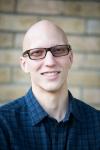 Jamie BristowOver the last few years in the UK there has been a vibrant engagement with policy makers which has created an expanded sense of possibility about the role of mindfulness in public life. Gregor Henderson of Public Health England will offer a key note on this theme. JamieBristow who leads the Mindfulness Initiative, which supports the work of the All Party Parliamentary Group on mindfulness, will hold a symposium offering perspectives on the ongoing directionality of this work.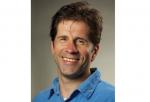 Willem Kuyken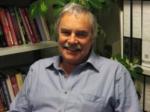 Paul GilbertThe recent rise of programmes explicitly intended to cultivate the compassionate aspects of mindfulness has led to an interest in and a conversation on the relative merits of teaching compassion implicitly (as we do in Mindfulness-Based Stress Reduction and Mindfulness-Based Cognitive Therapy), and explicitly (as is done in Mindful Self Compassion and Mindfulness Based Compassionate Living). Willem Kuyken and Paul Gilbert will offer a keynote symposium to present and then dialogue together on this theme. Paul will follow this with a daylong workshop on the final conference day offering teaching on the evolutionary theories underpinning compassion focused therapy, which have huge relevance and value to mindfulness teachers.
There are a plethora of other rich contributions – a rare opportunity to spend a day with John Teasdale exploring the nature of the human mind and how we meet suffering; a half day with Ken Lunn who bridges expertise in data with mindfulness teaching building your awareness of your data responsibilities as a mindfulness teacher; time with Willem and Jo Rycroft Malone hearing about the research on implementation; latest updates on MBCT evidence with Anne Speckens; Ruth Baer holding a symposium on research developments on measuring mindfulness and compassion; Graham Meadows holding a symposium on the mindfulness research journey and more...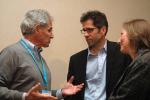 The programme content is important but within this is the just as important work of building our community through the informal engagements and connections that naturally emerge within the space. And it is a community of practice. Each day there is a stream of practice based workshops and guided practices in the mornings and evening. On the Sunday Willem and I will guide us all in a day of practice, followed in the evening by Jon Kabat-Zinn offering a talk (via video link) - whose pioneering vision for this work created the potential that we are all living within now. There will be a Welsh choir moment and a ceilidh to offer us different ways to connect and spend time together.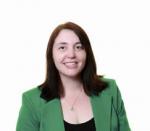 Writing this has once again brought close to me what a rich menu this gathering offers us. I am hugely appreciative of the collegiality of our work! The care and thought that is going on around the world to advance our understandings in this field is extraordinarily inspiring. This gathering offers a rare opportunity to bring this expertise and wisdom together. Much gratitude to Sharon and her team for all the behind the scenes work of making it actually happen!
Remember you can choose how many days to participate in. We hope to connect with you there! If you are interested in finding more click here.
Rebecca Crane, Director, Centre for Mindfulness Research and Practice, Bangor University
April 2017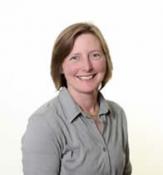 Publication date: 2 May 2017