Does Mindfulness Teacher Training Matter?
Process and Findings of a Research Thesis and Article
By Eva Ruijgrok-Lupton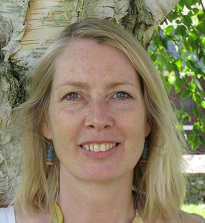 "The quality of MBSR as an intervention is only as good as the MBSR instructor and his or her understanding of what is required to deliver a truly mindfulness-based program", thus states Jon Kabat-Zinn in his article reflecting on the origins of MBSR (p. 281, 2011). This view is echoed in most of the training literature for teachers of mindfulness-based programs, emphasising how important it is for teachers to receive adequate training. Coming towards the end of my master's studies at the Centre for Mindfulness Research and Practice (CMRP), I thought this would be an interesting subject for a research literature review assignment. The trouble was, I couldn't find any research in this area, never mind any empirical evidence to underpin the wide-spread assumption that teachers of Mindfulness-Based Programs (MBPs) need proper training in order to teach effectively. And so the topic for my master's thesis was conceived.
In practical terms, I wanted to investigate whether the outcomes of MBSR course participants were indeed in any way related to the level of training their teacher had followed. Witnessing the surge of teachers with little training (or no training at all!) appropriating the benefits achieved when MBPs are delivered with integrity of training and intention, I was curious to see if there was a ground in the assumed importance of teacher training, and if so, to support the emerging profession and authenticity of MBP teaching. I planned to do this by recruiting a number of MBP teachers with different levels of teacher training, and measuring and comparing the outcomes of their course participants.
In my naiveté this plan seemed simple enough. Little did I know this would turn into a 3.5-year-long journey, leading eventually to the publication of an article earlier this month in the journal Mindfulness: "Impact of Mindfulness-Based Teacher Training on MBSR Participant Well-Being Outcomes and Course Satisfaction", co-authored with my thesis supervisors Dusana Dorjee and Rebecca Crane. And in the hunt for answers to my question "does mindfulness teacher training matter?" I also learnt a great deal about the process of creating a thesis and a scientific article.
I was struck lucky straight away. Both Dr Dusana Dorjee, Research Lead at the CMRP, and Dr Rebecca Crane, Centre Director, were keen to act as thesis supervisors, bringing their wealth of expertise and experience in their respective fields of research and MBP teacher training development. When it became clear I would need to process a large amount of data, Centre Manager Sharon Hadley very graciously allowed me to make use of the bespoke on-line questionnaire system which had been devised for her PhD work, and (then) IT Support Officer Gary Smith was a stalwart support in fine-tuning the system for my project. Administrative Officer Lisa Buckley offered invaluable assistance in the recruitment of potential volunteer MBP teachers from the CMRP alumni database. And last but not least, Research Teaching Assistant Rebekah Kaunhoven showed endless patience trying to explain the intricacies of statistical analyses to me. So I had every resource and support I could possibly wish for to make this project a success, and got down to work.
This meant first of all designing the research project in minute detail and obtaining approval from the University's Ethics and Research Committee for every single document involving recruitment of teachers and MBSR course participants, consent forms, information sheets, debriefing, and questionnaires. It was instructive to carefully think through each step, giving me a deeper understanding of the care researchers need to take to safeguard the study participants in their projects. Once the Ethics approval was secured, we could get on with the job of recruiting volunteer MBP teachers for the study. Nearly 30 teachers responded to our appeal for volunteers, but in practice only 11 could take part within the narrow data collection window allowed for by the thesis deadline. These teachers had all followed one, two, or three years of teacher training within the Bangor Master's program, and were teaching an MBSR course for the general public. It was now up to them to invite their course participants to take part in the study, resulting in a total number of course participants for the study of 52.
So on to the next stage: data collection. Our highly sophisticated system for on-line questionnaires was a saving grace in collecting a large quantity of data (more than 150 questions for each course participant to process). Course participants needed to answer a series of questionnaires, on wellbeing, perceived stress, self-compassion, and mindfulness, as well as course satisfaction, both before starting their course and as soon as they had finished their course. When the last of the questionnaires had been completed, it was a joy to see how easily all these data were transferred to the statistical software, and the real number crunching could begin.
Extensive analyses, with on-going support from Dusana and her research assistant Rebekah, eventually delivered informative results from the wealth of collected data. Unfortunately this also meant having to exclude the two teachers with 1 year of teacher training, since they only had one course participant each in the study, and excluding several course participants for a variety of reasons, reducing the final sample to 9 teachers with 2 or 3 years of teacher training, and 31 of their course participants. With the results finally in the bag, I could now approach the task of actually writing it all down as a master's thesis, including a detailed account of the methods, covering the participants, measures, design, ethical considerations, procedures, and data preparation, before reporting the results, and most importantly, discussing the findings and conclusions.
Apart from a few angst-ridden weeks drowning in statistical analyses, the whole process of creating and conducting the study and writing about the findings was tremendously creative and enjoyable. First and foremost there was the attempt to begin to unravel the question "does mindfulness teacher training matter", gaining many new insights into the research process along the way. A greatly enriching bonus was the sense of team work on this project, which would not have been possible without the support of my supervisors and other CMRP staff, as well as the participating teachers and MBSR course participants. An unexpected pleasure was the opportunity to present a poster about the study at a series of conferences. The CMRP conference in Chester allowed me to introduce the project to a large number of MBP teachers, who were eager to have more evidence supporting the importance of their qualifications. Presenting the poster at the Mind and Life Europe summer institute, cofounded by the Dalai Lama, in the idyllic setting of the Fraueninsel (women's island) in the Bavarian Chiemsee, I was fortunate to be able to discuss the study with Professor Paul Grossman, a leading light in mindfulness research. As well as explaining the importance of effect sizes to me, he gave me a tip for recruiting study participants: money! Yes, it seems everyone has their price, even mindfulness teachers.
And so at last I got to that momentous point of completing the thesis and pressing the Submit button. And with that push of a button I was no longer a master's student at CMRP, end of an era. But not the end of the project. Both my supervisors and one or two others had encouraged me to try and get the results of the study published, and that ending also introduced a new chapter: preparing for publication.
My supervisors Rebecca Crane and Dusana Dorjee were to be my obvious co-authors and, having both published extensively, were able to give important guidance. First we needed to decide which scientific journal to target, as each journal has very specific requirements in terms of style and presentation. We opted for Mindfulness, which has gained significant impact in the field of MBPs since its inception in 2010. A rigorous editing and re-writing process ensued with continuous to and fro between the now three co-authors, before eventually submitting our first version for peer review. Both the journal editor and three peer reviewers responded with a wide range of comments and questions, which needed to be addressed in detail. This was a very useful process, helping us to refine the article and clarify the significance of our findings. After re-submitting our revised manuscript and some final tweaks, the paper was accepted and on 6th June went live on-line!
And so you might ask, what did we find? Well, we found some welcome results, and some unexpected ones. Our hypothesis was that participant outcomes and course satisfaction would relate both to MBP teachers' training levels and to their mindfulness-based teaching and meditation experience. In fact, we found statistically significantly better outcomes for well-being and reductions in perceived stress for those course participants who had been taught by a teacher with three years teacher training, compared with the course participants whose teachers had two years training. The course participants with higher trained teachers also had significantly higher course satisfaction scores. But surprisingly we didn't find any significant connection between teacher training levels and the participant outcomes for mindfulness or self-compassion.
We were puzzled about these results: why would participants with a higher trained teacher score significantly better on well-being and perceived stress, but not significantly on mindfulness and self-compassion? Possible explanations might be that most MBP teachers with a basic training will know how to convey the concepts of mindfulness and self-compassion, but that more highly trained teachers might be better equipped to instil a sense of well-being for their course participants. Also, the specific questionnaires which we used for scoring participants' mindfulness and self-compassion (the widely adopted Five Facet Mindfulness Questionnaire and Self-Compassion Scale) might not be optimal for measuring a difference in outcome.
Even more surprising, neither did we find a correlation between participant outcomes and the amount of teaching or meditation experience their teachers had, which is what we would have expected. Apart from the years of teacher training, we looked at a wide range of aspects where the teachers differed, such as age, amount of teaching and meditation experience, amount of time on retreat, and other professional background, and only the teacher training level showed a significant correlation with the difference in outcomes for their course participants.
So our findings strongly suggest that mindfulness-based teacher training has a significant impact on the well-being benefits that participants receive from an 8-week mindfulness course. This could be very helpful information not just for MBP teachers and teacher training programs, but also to protect the integrity of mainstream mindfulness, ensuring that participants within the NHS and amongst the general public receive the full benefits from MBPs, taught by well-trained teachers.
It appears that this is one of the first times that any connection between course participant outcomes and MBP teacher training levels has been investigated, something which had been called for in various other studies. It's important to bear in mind that we were only able to include two levels of teacher training, and that this pilot study was carried out with a small sample. So a word of caution is required in extrapolating the conclusions of this study, and a great deal more research needs to be done in this area. Nevertheless, we hope our findings will contribute to the debate on the importance of quality teachers and inspire other researchers to investigate this important aspect of implementing MBPs.
For the full details you can read the article here, please feel free to pass it on:
https://link.springer.com/article/10.1007/s12671-017-0750-x
Kabat-Zinn, J. (2011). Some reflections on the origins of MBSR, skillful means, and the trouble with maps. Contemporary Buddhism, 12(01), 281–306. doi: 10.1080/14639947.2011.564844
Ruijgrok-Lupton, P.E., Crane, R.S. & Dorjee, D. (2012). Impact of mindfulness-based teacher training on MBSR participant well-being outcomes and course satisfaction. Mindfulness. doi: 10.1007/s12671-017-0750-x
Publication date: 19 June 2017