Mentoring new mindfulness teachers: Playing with the possibility of strong back and soft front
By Bridgette O'Neill
In June last year, Trish Bartley and I taught a 2 day workshop for CMRP titled 'Mentoring New Mindfulness Teachers'. It was the first time Trish and I had worked together and the first time CMRP had offered this training. The idea for the training had arisen from an awareness that, as more people train to teach mindfulness based programs (MBPs), there is an increasing need for opportunities for beginning teachers to further develop their practice, knowledge and skills through assisting in the teaching of an 8 week course alongside an experienced mindfulness teacher, with mentoring from that teacher. This kind of mentoring offers an apprenticeship experience with opportunities to learn from seeing and reflecting on experienced teaching as well as from inquiry, reflection and feedback on the new teacher's teaching within a supportive relationship and safe environment.
I have been offering these assisted teaching opportunities through the Sussex Mindfulness Centre for some years and have been struck by how rich this experience is both for the more and less experienced teacher. New learning is available for both teachers as the process and skills of mindfulness teaching are explored.
Beginning teachers consistently comment on the depth and breadth of the learning that assisted teaching offers. Some of this learning is expected such as increased familiarity with and understanding of the curriculum, increased confidence and skill in guiding and inquiry, and a growing sense of what's involved in holding the group learning environment; other learning has been surprising and, at times, tender, more in the territory of increased familiarity with personal patterns and tendencies, of how to be gentle with ourselves when we're in a learning position, and how it might be possible and even encouraged to teach out of our wobbles - as Cindy Cooper used to say, to bring the whole of ourselves to the teaching process. For me, in the mentor role, I've experienced a mirroring process, seeing how much there is to learn for me in sharing the teaching space in this way, balancing a commitment both to participants and to the development of the new teacher, holding the integrity of MBPs and a sensitivity to what may be needed for this fellow human being, with their vulnerabilities and desires to be well thought of, to 'be good' and 'get it right'– what may be needed from both of us and for both of us to stay open to learning. Each time, in our different ways, it's felt that we've been engaged in looking into the heart of mindfulness teaching.
The workshop that Trish and I designed is intended to support experienced teachers to develop confidence, skills and knowledge in mentoring new teachers as they assist in teaching an 8 week course. We use the Mindfulness-Based Interventions-Teaching Assessment Criteria (MBI-TAC) to frame our exploration of mindfulness based teaching development; there are opportunities to increase knowledge and skills in using the MBI-TAC to reflect on recordings of mindfulness teaching practice, to practice feedback and mentoring and to consider practical issues in mentoring within an apprenticeship model. Our embodied experience of mindfulness practice threads throughout the training.
Our first experience of leading this training last June was an absolute privilege. With a wealth of knowledge in the room embodied within a group of very experienced teachers, we offered a frame for an individual and collective exploration of the question of what's involved in helpful teaching and training of MBPs. The image of the posture we adopt in sitting practice perhaps offers a helpful metaphor for the interrelationship of two central themes within this exploration - the possibility of strength of commitment to the integrity of MBPs being held in the upright back and, at the same time, the sensitivity and present moment responsiveness to the tender relational process of learning being held in the soft open front of the body and how both are needed and inherently part of the whole.
Trish and I are delighted to be teaching this programme again in London in June this year. It would be wonderful if you feel inspired to join us.
Details of the workshop can be found on the CMRP website.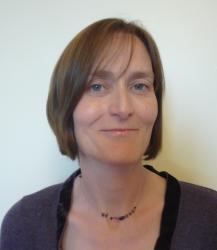 Bridgette O'Neil
February 2018
Publication date: 12 February 2018