Recent Papers: some backstory by Rebecca Crane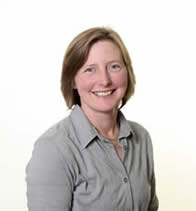 Recent Papers: some backstory
Rebecca Crane, Director, Centre for Mindfulness Research and Practice
March 2017
I have recently published two papers. The first published in Mindfulness is entitled 'Making the Path By Walking It: Implementing Mindfulness in the Mainstream'. It aims to examine the tensions we are navigating as we do the work of bringing mindfulness into our mainstream institutions such as the NHS…etc. The second, published in Psychological Medicine is an editorial entitled 'What defines mindfulness-based programs? The warp and the weft' and is co-authored with Willem Kuyken, Jud Brewer, Christine Feldman, Jon Kabat-Zinn, Saki Santorelli and Mark Williams. This paper aims to clarify the ingredients of a program that is called 'mindfulness-based'. Every paper emerges out of something and here I share some of the process behind these developments.
The idea for the warp and weft paper emerged in May 2013 when Saki Santorelli made a visit to the UK. He spent time in dialogue with our group in Bangor, and we had a few days with Exeter and Oxford colleagues in the delightful surrounds of The Abbey, Sutton Courtenay in Oxfordshire. The previous year I had offered a keynote at the Center for Mindfulness's international conference in Boston on our work on assessing teaching competence and the development of the Mindfulness-Based Interventions: Teaching Assessment Criteria (MBI:TAC). The aim of Saki's visit was to continue conversations on these themes that had emerged while I was in the States. The MBI:TAC development process had been motivated by our particular need in the UK context to find a way to assess teaching competence within our Master's programmes. Saki and his group were keen to discover how we were doing these assessments, and we in turn were keen to hear their perspectives on a process that was highly emergent and developmental. We spent our time looking at recordings of teaching practice, sharing with Saki how we approached them when we were assessing them with the MBI:TAC, and opening into rich conversation about wider themes from this springboard.
Our concerns about how rapid expansion of the field was leading to some confusion compromises to integrity was one theme we investigated. We believed that as representatives of leading training organisations, we had some responsibility to articulate to the field as much clarity as we could bring to some of the issues undermining integrity, and that there could be more potency in joining together to do this. One concern was that many things were being taught in the name of MBCT or MBSR which were quite some distance from adhering to the core ingredients of those programmes. It seemed like quite a straight forward idea to develop a paper that was authored by leaders on either side of the Atlantic clarifying the core components of programmes that are called 'mindfulness-based'. In practice it was a challenging paper to write and then to get published – from inception of the idea to publication was 3.5 years!
What were these challenges? A number of differences in culture and practice on the different sides of the Atlantic emerged, and so there was much to and fro within the authorship team on nuances of languaging and expression. A principle which has become important for us in the UK context (probably particularly influenced by mindfulness developments in our NHS, schools and Parliament) has been to clearly contextualise the work within the mainstream. A key part of this is to use ordinary everyday language, and to blend in with mainstream norms and processes. How to do this whilst acknowledging and drawing on the Buddhist understandings which inform key aspects of Mindfulness-Based Programmes is nuanced and delicate. It was interesting to see how differences in approach to this had emerged in our different contexts.
We were keen to publish this paper in a high impact mainstream journal, as we recognised the risk of relating just within our own mindfulness bubble (interestingly this is a current political theme too - Obama encouraged us all to reach out and have real conversations with people outside our own bubble in his final presidential speech!) We had some strong peer reviews on earlier versions of the paper asking us for greater scientific precision in the use of words such as 'wisdom' and 'suffering' – words which in the bubbles we move in are very common place but which if used in the context of contemporary psychology need greater clarity of definition. One enormously helpful anonymous reviewer also gave us strong feedback on our presentation that 'MBP are underpinned by a universal model of human experience' and the risk that this implied that MBPs are a panacea. What limits on universal should be considered? Why do programmes intended to be secular in nature require engagement with Buddhist teaching? Are we trying to have it both ways – i.e. secular and Buddhist based? Although the process was rigorous we appreciated the discipline and direction the reviewers moved us in.
The process of developing the warp and weft paper informed the 'making the path by walking it' paper. I have always been aware that we are navigating enormous tensions in this work of re-contextualising mindfulness into the mainstream. How to do this whilst retaining the integrity and richness of the teachings is an ongoing inquiry. I have noticed in my own life that I am at my most creative when I let go of my instinctive push to try and resolve unresolvable dilemmas, paradox and tensions, and discover ways to inhabit the dynamic pull of opposites and seeming contradictions. The MBP field is faced with criticism from some parts of the Buddhist world that we are not Buddhist enough, and in many other contexts there are concerns that we are teaching Buddhism by the back door. I felt increasingly drawn to respond because both these perspectives misunderstand the intentionality underneath MBPs, the context sensitive issues to mainstream implementation and the inherent ethics within which MBP practice is situated. The paper aims to offer some perspectives on what we are really doing when we are engaged in implementing mindfulness in our mainstream institutions. The tensions that the paper unpacks have been themes throughout the development of this work but they have intensified in the last few years as the work gains greater prominence.
We are in the midst of an emerging field – it would be fascinating to discover how things will develop over the next 100 years – and of course that is not for you or I to know! The title of the paper aimed to convey the sense I have of not knowing - it will be possible retrospectively to look back and see the trail that has been created but as we take steps now we are co-creating something new. Importantly however, we can influence the legacy we leave. We can anchor the choices we make into personal and collective clarity about integrity, and allow this to inform the intentionality that underpins each step.
References
Crane, R.S., Brewer, J., Feldman, C., Kabat-Zinn, J., Santorelli, S., Williams, J.M.G. and Kuyken, W. (2016) What defines mindfulness-based programs? The warp and the weft, Psychological Medicine, pp. 1–10. doi: 10.1017/S0033291716003317.
Crane, R.S. (2016) Implementing Mindfulness in the Mainstream: making the path by walking it, Mindfulness
Publication date: 27 March 2017