The brainchild of a Bangor University lecturer has been nominated for a top landscape architecture award.
Dr Christian Dunn's idea for the Chester Wetland Centre (CWC) has been shortlisted as a finalist in the Landscape Institute, for Excellence in Biodiversity Conservation and Enhancement.
The project will see the creation of valuable wetland ecosystems on and around a popular country park on the outskirts of Chester.
Besides the biodiversity benefits of the wetland, the project will help remove pollution from a stream, and enable a range of community and educational benefits.
Dr Dunn, Senior lecturer in the School of Natural Sciences at Bangor University, came up with the idea and then developed it with members of the Friends of the Countess of Chester Country Park, where the main wetland area is to be built.
The environmental consultancy firm, Binnies, were then commissioned by the Land Trust, who own the park, to undertake the feasibility study and outline design for the CWC, funded through the Environment Agency's Water Environment Improvement Fund.
A number of Bangor University students have helped gather essential data for this study as part of their undergraduate and postgraduate research projects.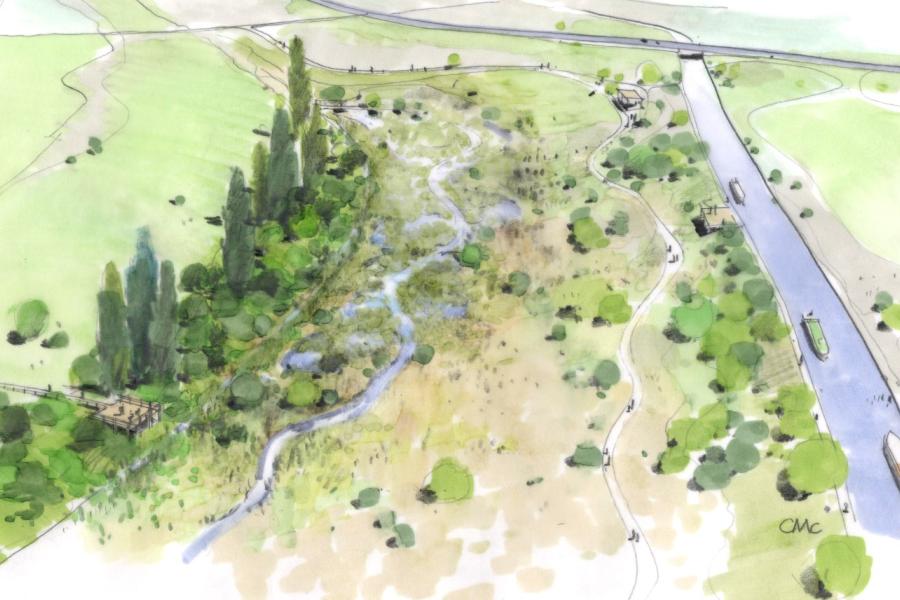 Dr Dunn, said: "It's fantastic to see the Chester Wetland Centre being shortlisted for such a prestigious national award.
"I'm really pleased the idea I had a couple of years ago has now built up such momentum and has so many brilliant organisations and people supporting it.
"Once it's built we will have created a fabulous wetland habitat just next to the hospital in Chester for people to enjoy and wildlife to thrive in.
"The fact that Bangor University students have been instrumental in helping get the project this far shows just how great our students are and how good their research is."
"I'm looking forward to the next stage of the work now: developing the detailed design of the centre, which again, our students will be involved in," added Dr Dunn.
Besides the Land Trust, Friends of the Countess of Chester Country Park, Binnies and Bangor University other key partners in the project are the Environment Agency, Cheshire West and Chester Council and The Conservation Volunteers.
The Landscape Institute's award ceremony will be held in London on 24th November.