A Professor in Conservation Science at the School of Natural Sciences has been appointed to a prestigious Chair at Utrecht University in The Netherlands.
Julia Jones is to be the holder of the Prince Bernhard Chair for International Nature Conservation, for a period of five years.
"This appointment is a huge honour," said Julia. "Scientists who have held this chair before are absolute giants of conservation science and all have made huge contributions in their fields. I'm delighted to be following in their footsteps. During my tenure as chair, I particularly hope to bring more recognition for the social aspects of conservation into conservation teaching at Utrecht, and to work with conservation practitioners to improve how they measure conservation effectiveness. My ultimate aim is to make conservation more effective and equitable."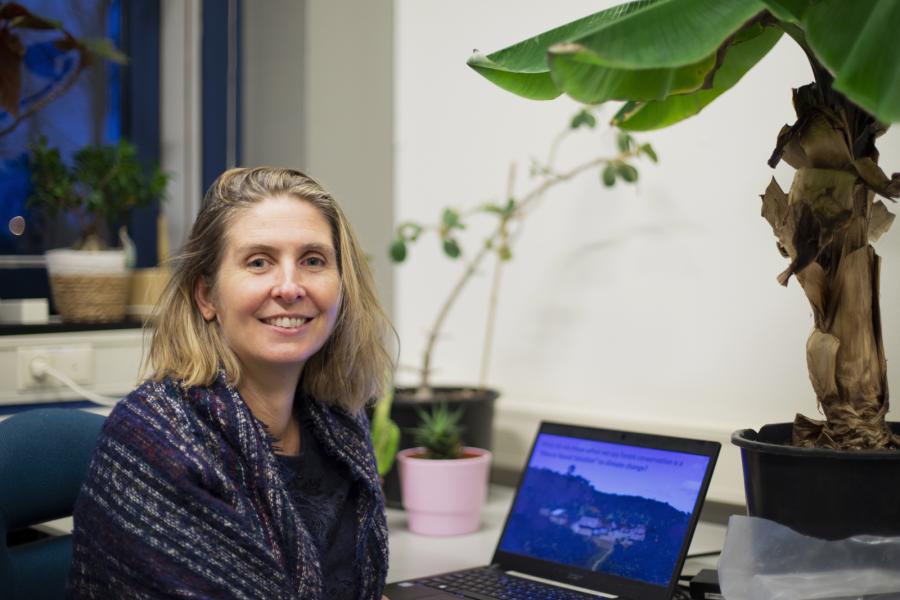 The Prince Bernhard Chair for International Nature Conservation is embedded in the Ecology & Biodiversity research group at Utrecht University. The chair was established in 1987 on the occasion of the 75th birthday of His Royal Highness Prince Bernhard (1911-2004) in recognition of his decisive role in international nature conservation. 
Prince Bernhard was the first chairman of the WWF (World Wildlife Fund) and led the Peace Parks Foundation. In the Netherlands, he was chairman of the Dutch branch of the WWF for more than thirty years. Until his death in 2004, Prince Bernhard was closely involved in the activities of his chair at Utrecht University.
Professor Julia Jones is renowned for her work combining insights from a range of disciplines to measure how effective conservation ultimately is for nature conservation and its impacts on people. 
The Prince Bernhard Chair gives Julia the opportunity to further develop her research on conservation success, by joining hands with other researchers and organisations. "In all my research, I like making new connections and working with people from different backgrounds", said Julia. "This position gives me the opportunity to open up a whole new network of expertise at Utrecht University. But it also works as a springboard for new collaborations in the rest of the Netherlands. The link with WWF in the Netherlands, who are a key partner in this chair, also offers wonderful opportunities for this."
Professor Jones explains how this new chair will further strengthen opportunities for Bangor students: 
Our students greatly value being taught by staff who are deeply involved in conservation research and practice in the real world. We bring our passion, and the cutting-edge discoveries we are working on, into our teaching every day. The new networks and collaborations which will come out of my stint as the Prince Bernhard chair will directly influence what we are teaching at Bangor, and of course opportunities for student projects. Utrecht University is a highly-ranked University internationally and I am already benefiting from new ideas and inspiration from working with colleagues there.
Evaluate the ultimate outcome of conservation
According to Julia, there is much to be gained in terms of measuring the effectiveness of nature conservation. Currently, the ultimate outcome of conservation is often not evaluated properly, she said. Often it remains unclear if, for instance, protecting certain nature areas has really improved biodiversity or reduced deforestation. 
"In conservation, you want to know of a certain policy worked, and if it delivered what it was expected to deliver", she said. "However, this is surprisingly difficult, since most of the outcomes are longer-term, much longer than the timescale of conservation projects. Reports are made when projects end, but at that moment they don't offer the bigger picture of what conservation has actually done for nature protection, as well as any impacts on local human wellbeing."