Bangor University and Adra, North Wales' largest social housing provider, have signed a Memorandum of Understanding (MoU) to advance skills and research into decarbonising housing stock.
The agreement sees Bangor University become a key collaborator in the Decarbonisation Hub, a facility established in Penygroes in 2021 with the building supplies giant Travis Perkins, supported by the UK Government's Community Renewal Fund and Welsh Government's Transforming Towns Fund.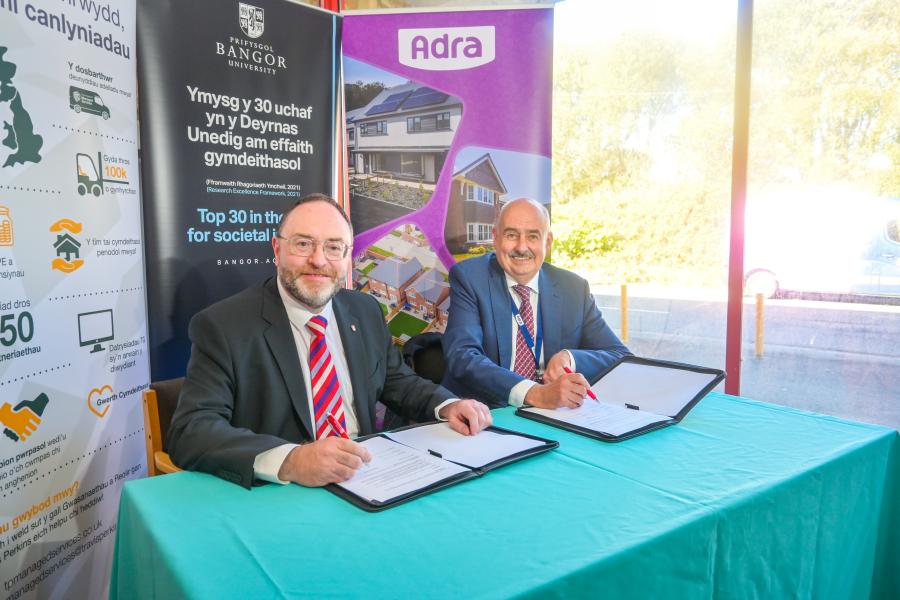 The Decarbonisation Hub will act as a facility to innovate, provide skills training and develop and test new materials and their deployment in support of decarbonisation. It is within this particular area that Adra and Bangor University saw the opportunity to collaborate.
Speaking at the signing of the MoU, Professor Edmund Burke, Vice-Chancellor of Bangor University said, "As we look to securing a cleaner and greener future, Bangor University is delighted to be working with North Wales' largest housing association to develop the technology, innovation and skills necessary to make a real impact on the decarbonisation agenda - such an important area for the region and the planet's future sustainability."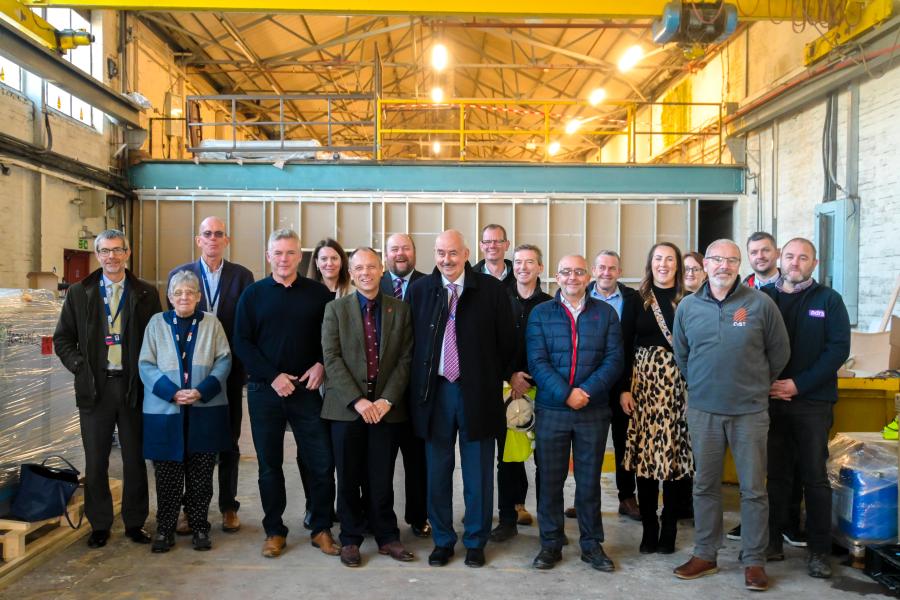 Pro-Vice-Chancellor for Research and Innovation, Professor Paul Spencer added: "Sustainability is at the heart of our strategy and there are many areas in which Adra's vision in terms of upskilling the local workforce and the use of innovative thinking to decarbonise housing stock and building materials intersects with our own.
 "For example, our researchers are looking into optical sensing for a range of environmental monitoring applications, either through incorporation in pre-existing data cables or through a smart panel. We're also testing materials for their insulation capability in order to lower carbon footprint, and there are also advances being made in more efficient energy storage as well as construction materials such as geo polymers using recycled slate waste. The Decarbonisation Hub has the potential to allow development of, field trialling and testing of innovative technologies and materials such as these in "real world' residential environments."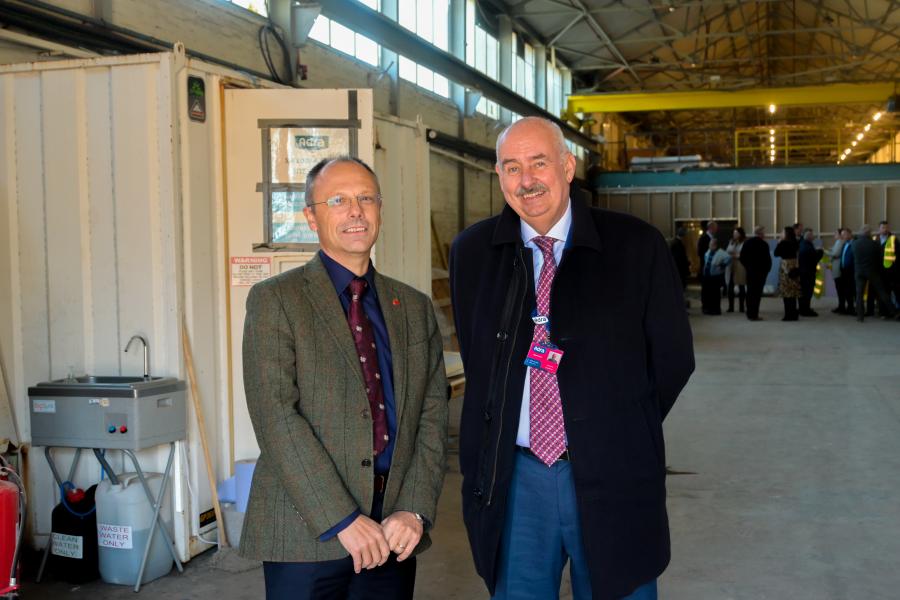 Adra has a portfolio of 6,800 homes and 15,000 local customers.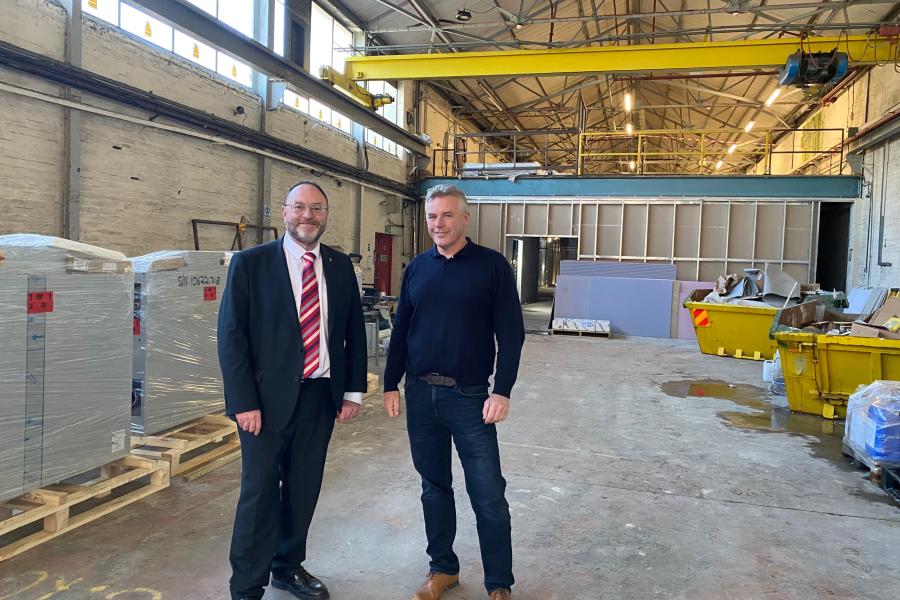 We are proud to be working with our partners such as Bangor University to see what's possible in terms of providing local people and businesses with skills and opportunities.
A strong partnership is developing with key organsiations to deliver our ambition to decarbonise homes in the area, which is so important in view of addressing fuel poverty and promoting the local economy. Our decarbonisation hub is the first of its kind in Wales and we're excited to be leading such an innovative project which will have such a positive impact on our communities.