IEEE VIS is an annual conference on data visualisation. It is a conference that is organised by volunteers representing the IEEE (Institute of Electronics and Electrical Engineers). This year, VIS (the Visualization and Visual Analytics Conference) ran from October 16 to 21st. This was the first time it was organised as a hybrid event, with both onsite and live-streamed remote participants. The on-site component took place at the Omni Oklahoma City Hotel in Oklahoma City, Oklahoma, USA. The virtual component of the conference provided access to the VIS community around the world.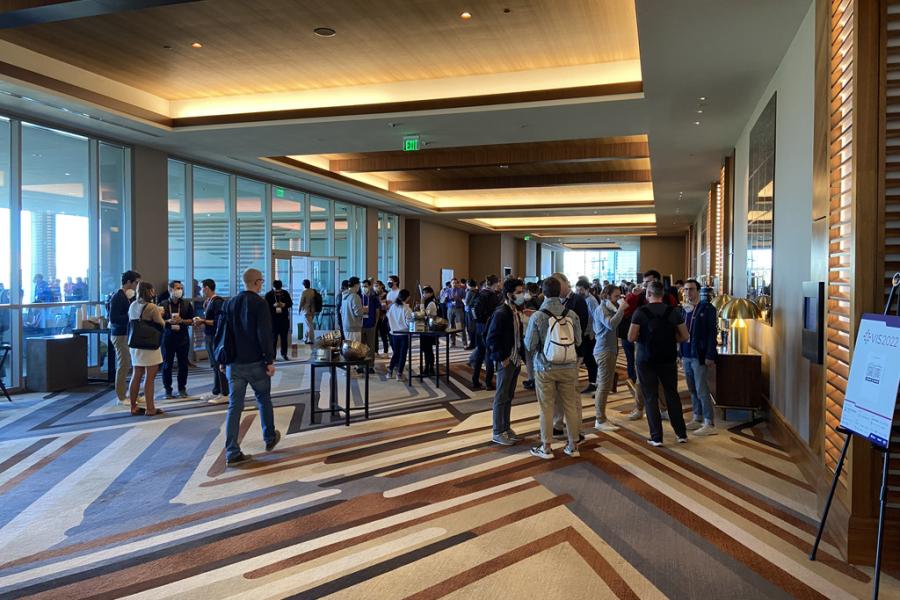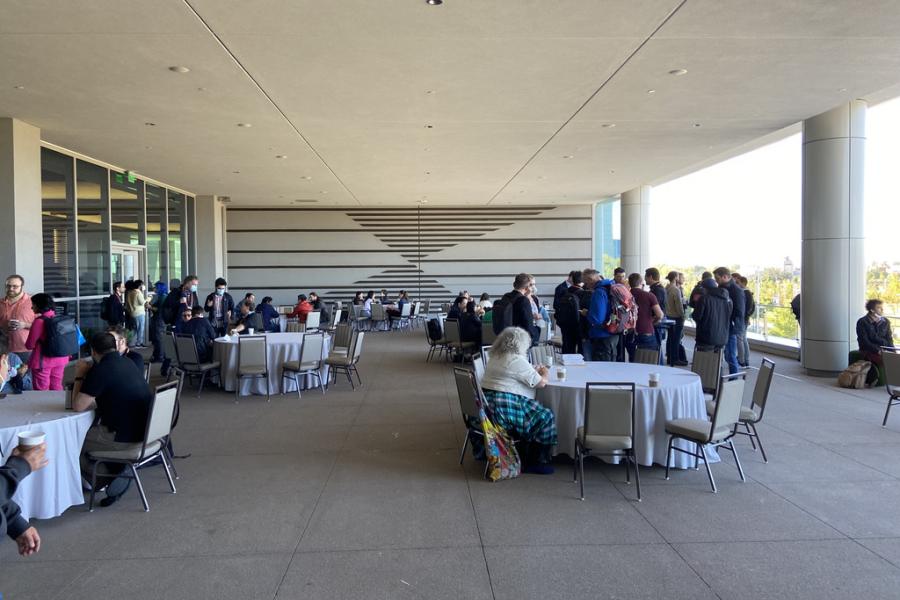 "It was the best conference ever. I have been attending the annual visualisation conference for many years, but this year it was even better: with onsite participation along with live virtual participants. In addition, with the 'diversity and inclusivity' virtual ticket, many people from around the world could attend for free. This is brilliant. I understand about 200 people participated who would not have been able to do so."
"Over and above that, the organisers ran a programme for kids, which was called `VISKids'. This programme gave grants to help people attend with young kids, pay for child sitting, travel and so on, and additionally the group ran activities, discussion and play for both the kids and their parents. What a wonderful way to include more researchers, who have young kids."
Jonathan Roberts at IEEE VIS 2022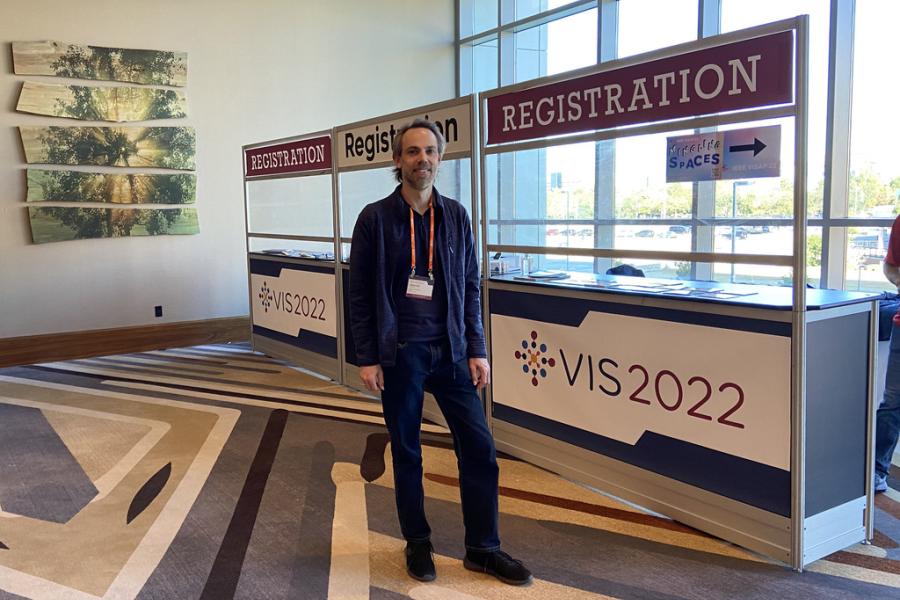 Dr Ritsos (Lecturer in Visualisation) said
"It was a wonderful experience. I enjoyed this year's conference. While it was a shame that I could not attend in person, it was great hearing all the presentations online."
He went on to say,
"We set up a big screen, and watched several presentations together as a team. I especially enjoyed the keynote. Dr Marti Hearst talked about visualisation, text and spoken words." 
Oklahoma City Views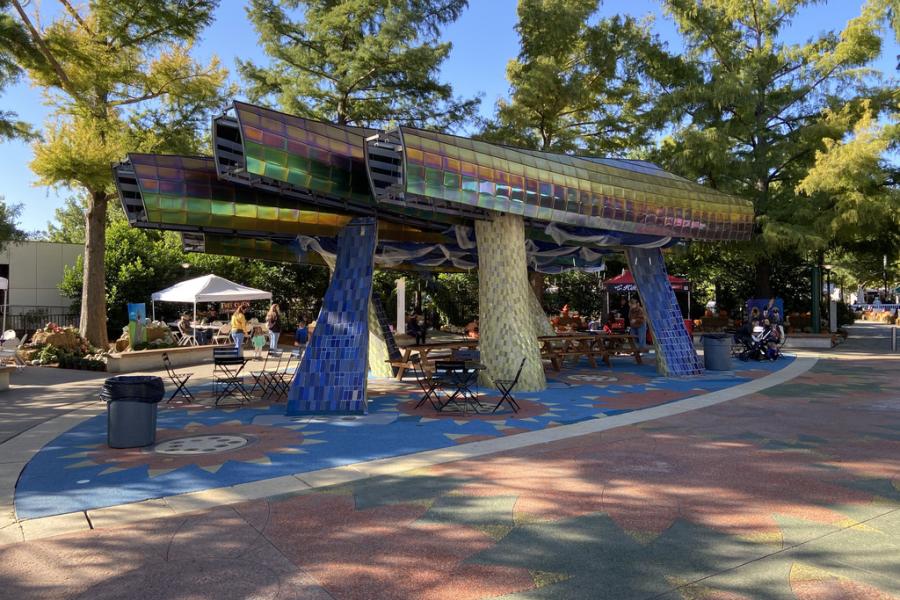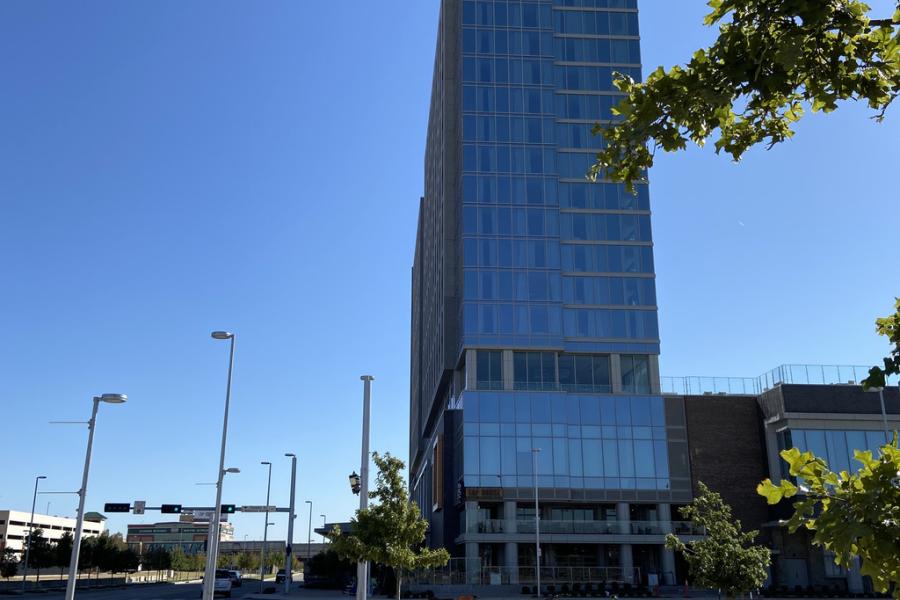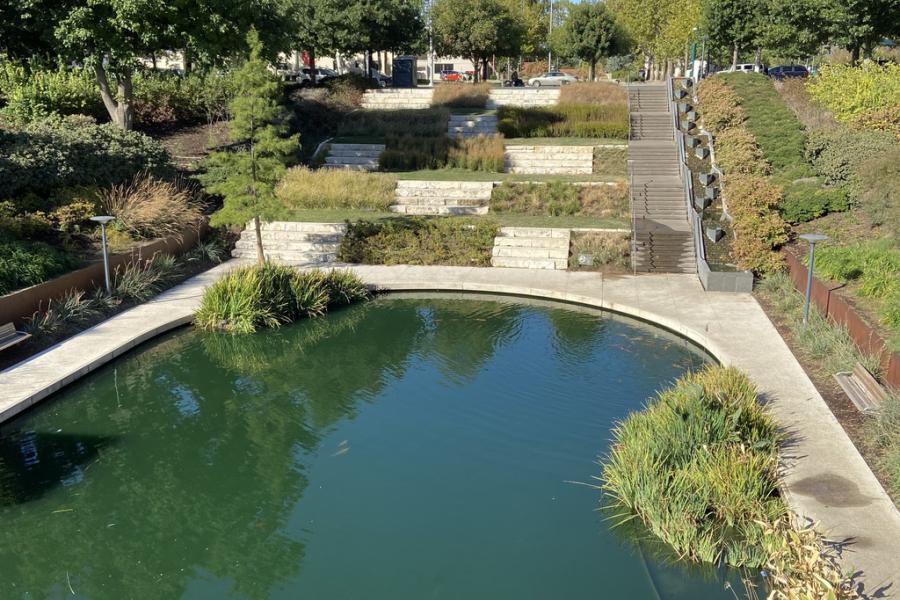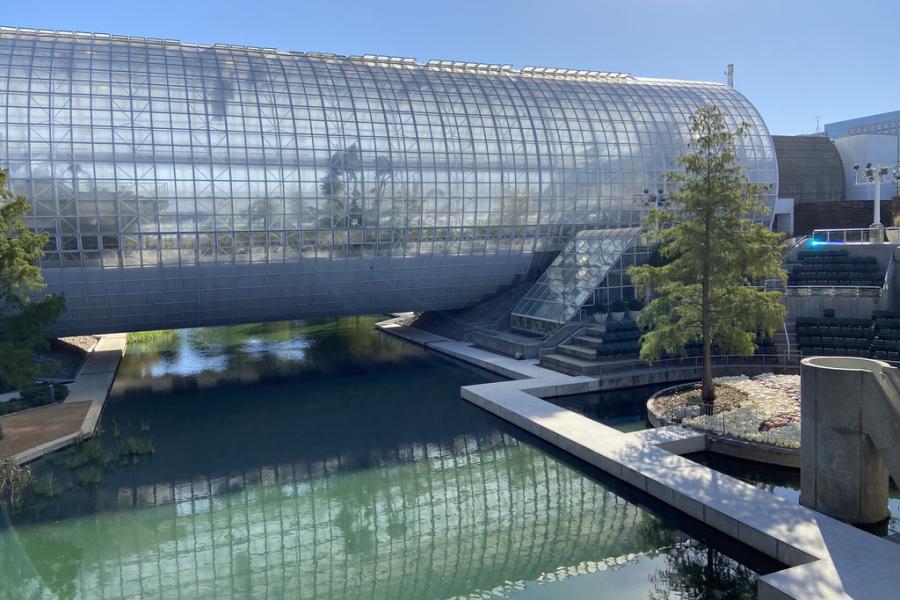 Dr Pete Butcher (post-doctoral research in visualisation, at the Digital Signal Processing (DSP) Centre of Excellence) attended sessions on immersive visualization, visualization grammars, data dimensionality and visualization design.
Pete explained
"I really enjoyed the presentation of Andrew McNutt's paper entitled 'No Grammar to Rule Them All: A Survey of JSON-style DSLs for Visualization', which featured our tool: VRIA. VRIA is a Web-based framework for immersive visualization. The tool started as a contribution for my PhD, and we have continued to develop the framework here at Bangor. To see McNutt's survey, that included our tool and others, was great."
Pete went on to say,
"I always enjoy the IEEE VIS conference. There is a sense of community that is hard to get at different venues." 
The school of Computer Science and Electronic Engineering was involved in five different activities for the conference.  
Jonathan was joint chair of the Short Papers programme, which saw 32 papers published.  
Jonathan was chair of the Test of Time (ToT) board. This board recognises research publications from previous conferences which are still relevant and useful today. Papers from the 2012 IEEE, Visual Analytics Science and Technology conference, were considered. The 2022 ToT award was made to the paper "Enterprise Data Analysis and Visualization: An Interview Study" by Sean Kandel, Andreas Paepcke, Joseph M. Hellerstein, Jeffrey Heer.  

Jonathan sat on the committee to decide the best VIS Doctoral Dissertation Award 2022, as awarded by the Visualization and Graphics Technical Community (VGTC) of the IEEE Computer Society. 

Panos sat on the IEEE VIS programme committee, which reviewed the full papers. 

Jonathan presented a paper titled "Reflections and Considerations on Running Creative Visualization Learning Activities", which was published in the VisGuides workshop. 
"Oklahoma City was beautiful, and so were the visualisations"
said Professor Roberts. Who went on to say
"I walked through the poster room before the evening poster session. There were some amazing and beautiful data visualisations. Visualisations of jet streams, vortices, colourful tabular visualisations, to name a few. And it was great to see our book on display on the Springer stand. Outside, the weather was sunny and hot, with several large geometric Halloween displays, and a beautiful sunset to end the conference. Overall, I met many new researchers, started new collaborations, and had a very enjoyable time. Well done VIS 2022." 
Poster displays at the IEEE VIS conference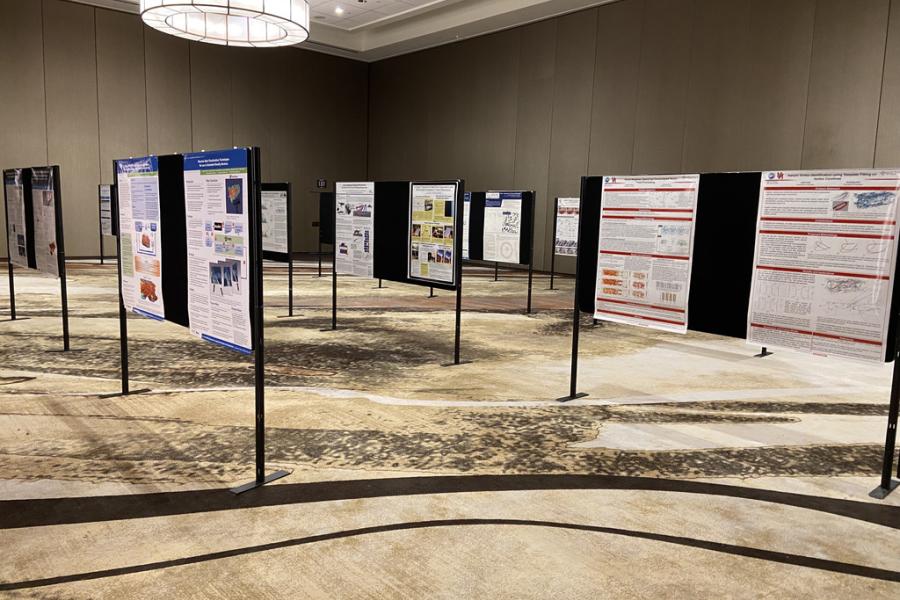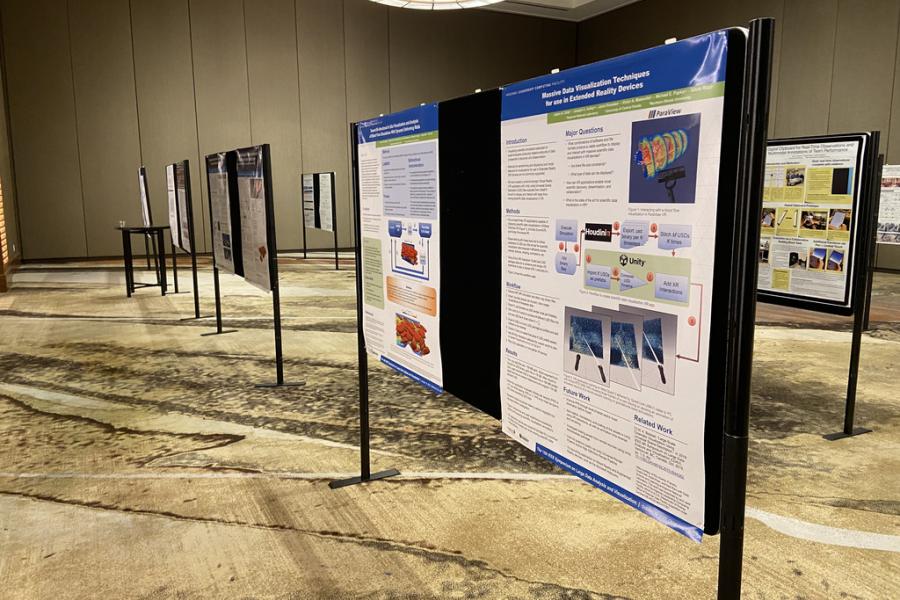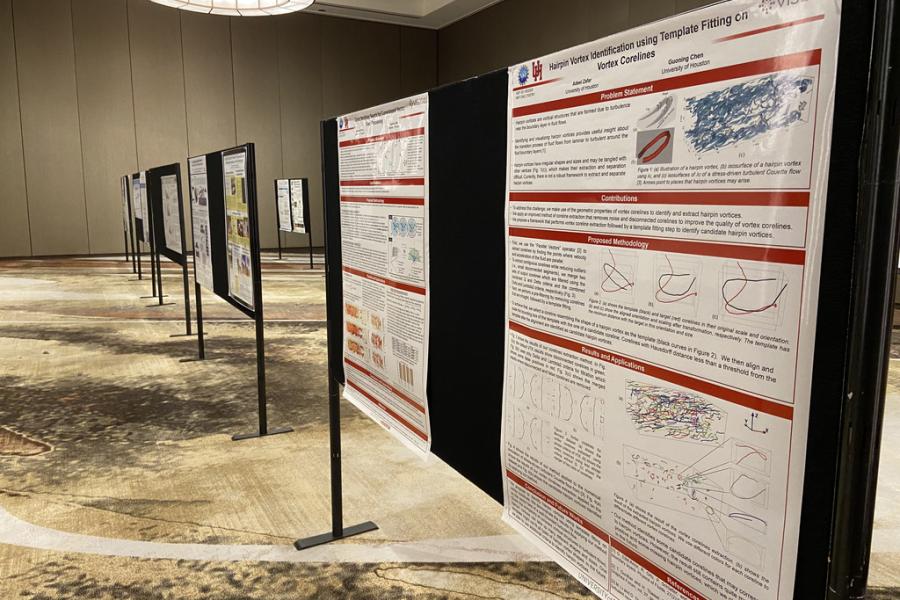 Springer stand with Roberts' and Panos' Five Design-Sheets book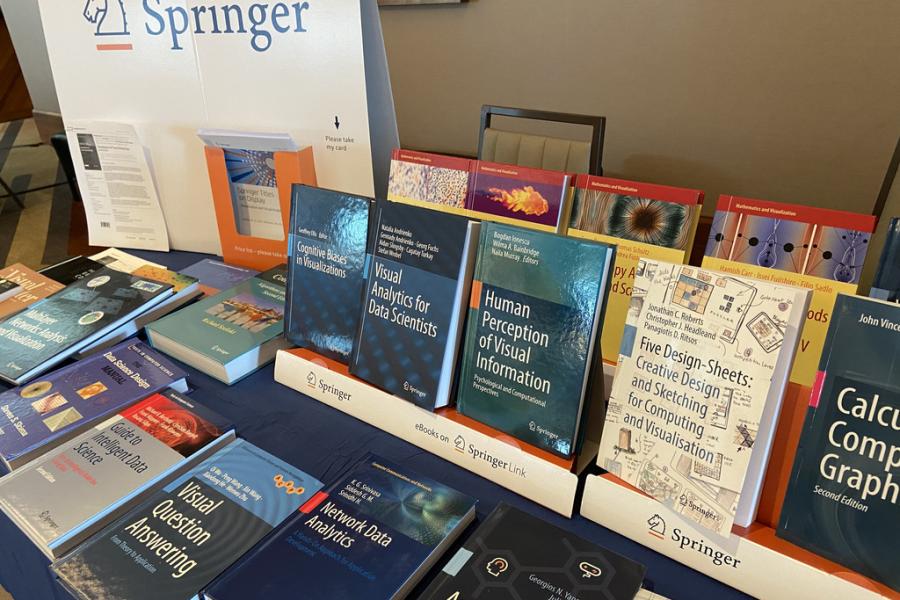 Final sunset over the IEEE VIS 2022 conference hotel