Towards a National Collection, a five-year research programme, will show how thousands of disparate collections could be explored by public audiences and academic researchers in the future.

The projects will research and develop emerging technologies, including machine learning and citizen-led archiving, to connect the UK's cultural artefacts and historical archives in new and transformative ways.

The five 'Discovery Projects' will harness the potential of new technology to dissolve barriers between collections - opening up public access and facilitating research across a range of sources and stories held in different physical locations. One of the central aims is to empower and diversify audiences by involving them in the research and creating new ways for them to access and interact with collections. In addition to innovative online access, the projects will generate artist commissions, community fellowships, computer simulations, and travelling exhibitions.

The investigation is the largest of its kind to be undertaken to date, anywhere in the world. It extends across the UK, involving 15 universities and 63 heritage collections and institutions of different scales, with over 120 individual researchers and collaborators.

Bangor University's School of Ocean Sciences will be making a significant contribution to the project: Unpath'd Waters: Marine and Maritime Collections in the UK.

The University's research vessel, Prince Madog has been instrumental in mapping the seabed around the Irish sea, and by using one of the most advanced high-resolution multibeam sonar systems available, has been revealing the location and identity of 100's of shipwrecks, many of which were casualties from U-boat activity during both World Wars.

This maritime project will be finding ways to record and make available the rich maritime record around our coastline. Bangor University is leading a work package associated with identifying wrecks recently surveyed as part of the SEACAMS2 project and linking these to maritime archives and museum collections located across the UK.  The scientific data will also contribute towards providing researchers and heritage agencies with an improved understanding on marine conditions at these locations, their long-term integrity and where applicable, the development of appropriate site management strategies. 
Multibeam sonar images taken from the Prince Madog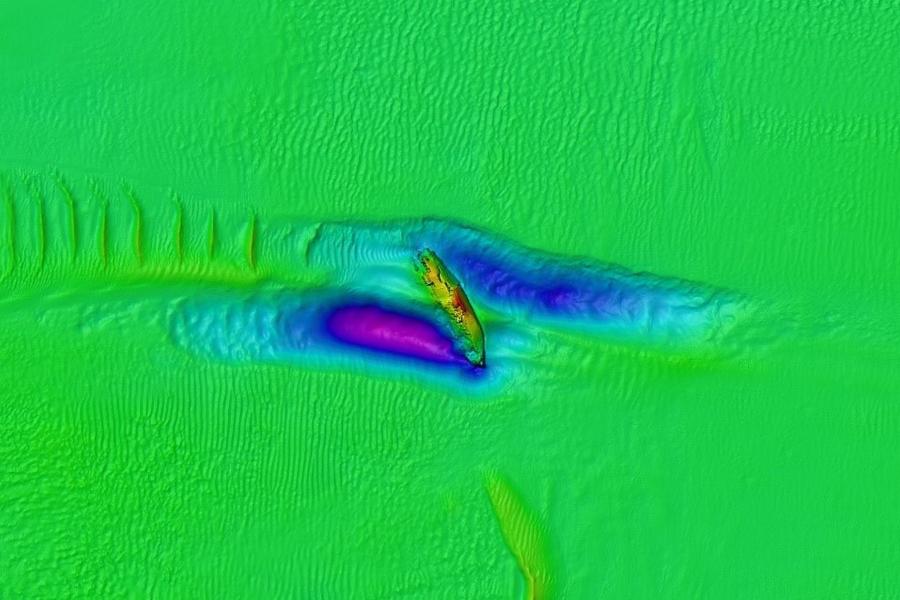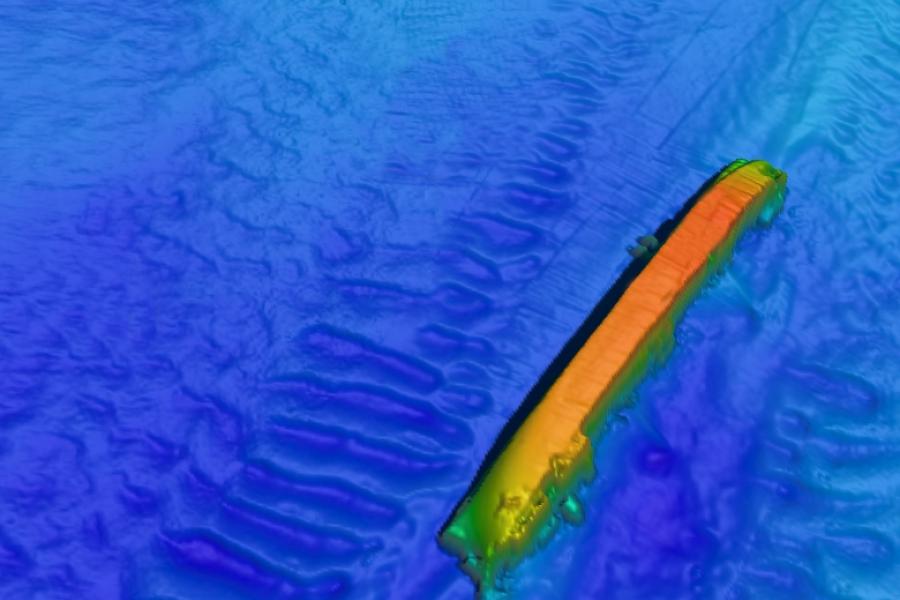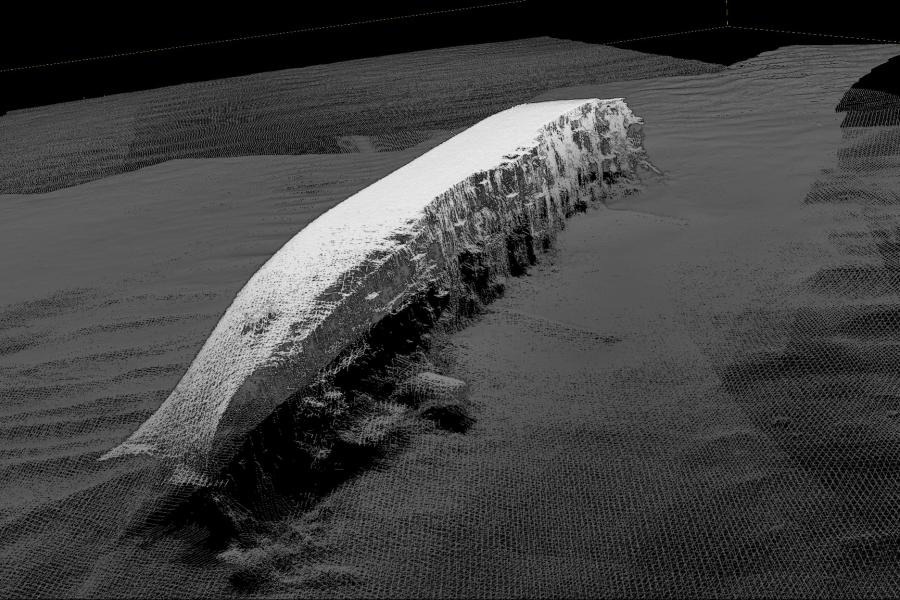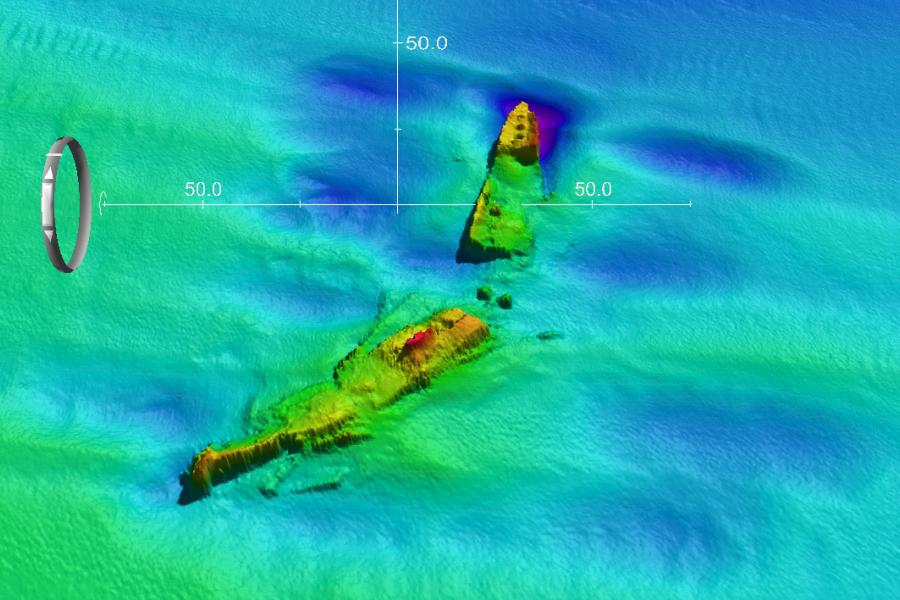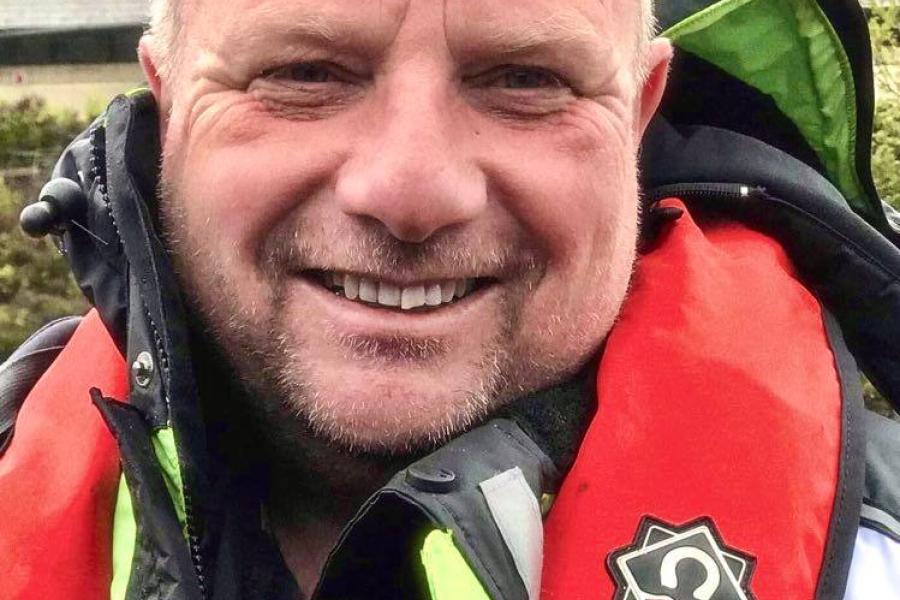 A unique opportunity
Dr Michael Roberts who will lead the project at the School of Ocean Sciences said:

"Having access to a unique resource such as the Prince Madog, its survey systems and our highly skilled support staff, together with the ability to re-interrogate existing data for an entirely different purpose, provides the School of Ocean Sciences with a unique opportunity to work with a diverse group of internationally renowned UK institutions and researchers working in the arts and humanities sector. 
Being part of this exciting cross-disciplinary initiative will provide us with a new platform to demonstrate how our marine data can benefit wider UK and international audiences and provide a valuable legacy for future generations."  

Together, the Discovery Projects represent a vital step in the UK's ambition to maintain leadership in cross-disciplinary research, both between different humanities disciplines and between the humanities and other fields. Towards a National Collection will set a global standard for other countries building their own collections, enhancing collaboration between the UK's renowned heritage and national collections worldwide.

Barney Sloane, Historic England's Principal Investigator for 'Unpath'd Waters: Marine and Maritime Collections in the UK' said: 

"As an island nation, our maritime heritage is of fundamental importance to who we are. I am delighted to be leading one of the five Discovery Projects known as Unpath'd Waters. It will transform the way in which researchers and the public can access the huge variety of collections held in museums, universities, heritage institutions, commercial organisations and indeed by the public. The project will bring together expertise in digital humanities, computer science and marine heritage and will unleash the massive research potential of our shared maritime past."

Professor Christopher Smith, Executive Chair, Arts and Humanities Research Council said:

'This moment marks the start of the most ambitious phase of research and development we have ever undertaken as a country in the space where culture and heritage meets AI technology. Towards a National Collection is leading us to a long-term vision of a new national research infrastructure that will be of benefit to collections, researchers and audiences right across the UK.'