Research facilities at Henfaes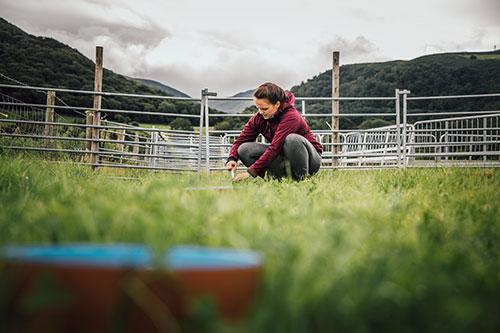 Our field facilities have dedicated field staff, fully equipped laboratories as well as meeting facilities for knowledge exchange. Current work undertaken at our field facilities are sponsored by a wide range of stakeholders including Welsh Government, DEFRA, BBSRC, NERC, European Union and industry. Research facilities at Henfaes include:
Two modern laboratories with associated equipment for sample preparation and some on-site analyses
Computer controlled glasshouse facilities (including a 24-tank lysimeter)
Growth rooms
An automatic weather station with telemetry data transfer
Long-term pasture, crop, agroforestry, forestry and soil science experimental covering 40 ha
16 solardomes (managed by the Centre for Ecology and Hydrology), currently being used for ozone related work
Meeting rooms and offices
Demonstration crop plots, often with industry for commercial research and demonstration events
The Bangor silvo-pastoral agroforestry experiment
Ash provenance trial
Teaching at Henfaes
 Teaching activities include sampling and data collection exercises at undergraduate level and student-led project work at undergraduate, taught-postgraduate and postgraduate-research levels.
Centre for Hill and Upland Management (CHUM)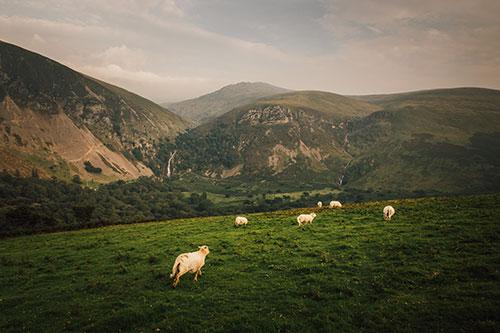 Henfaes is the location for the Centre for Hill and Upland Management (CHUM), which is managed as a commercial sheep unit with 1,650 pure bred Welsh Mountain ewes and 12 pedigree (Section A) Welsh Mountain ponies.
CHUM's objective is to undertake commercial agricultural activities with best environmental practice, whilst returning a viable profit. A significant proportion of the upland landholding has protected area status under UK legislation (Site of Special Scientific Interest, National Nature Reserve) and under the EU Habitats Directive (Special Area of Conservation). Consequently, the upland area has been managed since 2000 under the terms of the higher-level, all-Wales agri-environment scheme, now Glastir. Previous to this, a decision was taken in 1985 not to use synthetic fertilisers on the upland area. This provides opportunities to study the impacts of reduced stocking-rate management regimes on the vegetation and reversion from agriculturally improved land to semi and unimproved status.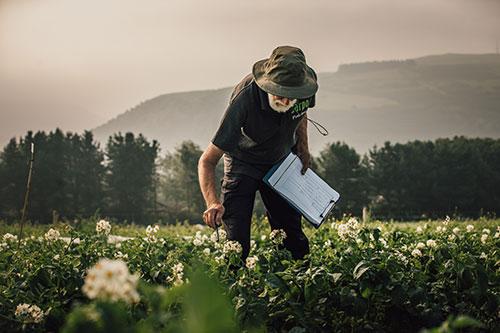 CHUM contains a range of grassland types as well as coniferous forest blocks and deciduous forest. We also have access to the high mountain above CHUM for undertaking research on peats and heathlands.
We are a member of the Aber and Llanfairfechan Common Graziers Association, with grazing rights for the common land areas of the Carneddau mountain range (owned by the National Trust). The common contains sensitive montane (above the treeline) habitats and species of UK and European conservation interest.
Aerial Footage of Henfaes
Watch the video for a bird's eye view of Henfaes.
Current Research Projects at Henfaes